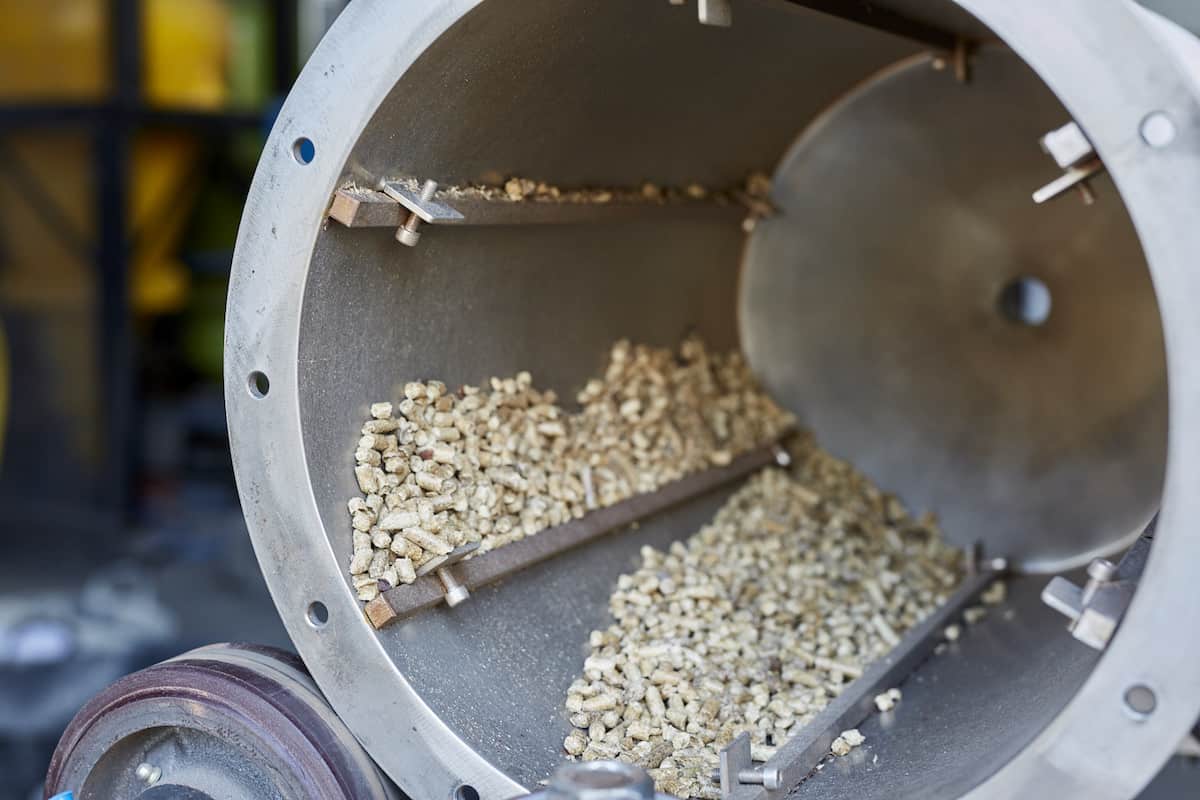 Bulk material handling systems continuously transport bulk materials, be it powders, granules, dry bulk, etc., to other equipment within a processing facility. Bulk material handling systems also offers the option to blend ingredients or components, and to move bulk material to and from storage. Commonly, products within bulk material handling systems are moved by means of conveyor belts, screws, chains, and pneumatic techniques.
A standard bulk material handling system includes one or more of the following operations: size reduction, screening, weighing, separating, filling, and more. Examples of equipment used for these operations are feeders, magnetic separators, granulators, and filling stations.
Understanding powder and bulk solids handling comes with a serious consideration of dust, as the amount of dust produced by powder and bulk solids material handling systems can be significant and if not dealt with correctly could result in hazardous situations. Hence why operators of bulk material handling systems have to comply with certain regulations.
Understanding powder and bulk material flow issues
Unfortunately, bulk material handling systems do not come without issues. Numerous flow problems could occur that could significantly delay projects, impact product quality, increase labor intensity, and sometimes even create unsafe working conditions. Hence why it's important to understand powder and bulk material flow issues.
Problems with flow
There are some flow issues to consider because they could impact production rate and quality in bulk material handling systems. The most common flow issues are:
Segregation: A variation in product size, density, and chemistry due to particle size reduction that might split the particles of materials.
Flooding: Too much flow could cause bulk solids to act like liquid flowing uncontrollably through the bulk material handling system.
Bridging: Material forms stable hindrances preventing material flow.
Insufficient discharge rate: Flow is lacking slowing down the discharge rate of fine powders.
Particle degradation: Stagnant material flows into a solid mass, with a chance to affect the quality and cause stoppages.
Most of these issues are easily preventable by properly designing the bulk material handling system. Time and effort should be put into the design process as this saves heaps of effort later on. Flow patterns should also be considered as this determines the flow rate of the bulk material. When flow patterns are designed improperly, bulk materials might become stagnant or start moving uncontrollably.
Solving bulk solids flow problems
To prevent expensive downtime, damage to equipment, and the production of below-quality products, some common bulk solids flow problems and solutions should be considered. There are four major flow problems to consider: no flow, low flow, decreasing flow, and fast flow.
No flow
No flow could occur when bulk material handling systems are operating in environments with high humidity, when handling unevenly shaped solid material, or when handling high moisture material. When your bulk material handling system is experiencing no flow, the flow of a material stream is regularly interrupted.
To prevent the presence of no flow, there are three long-term solutions to consider. A vibrator can be added to the hopper, a mechanical agitator can be added to the material handling system, and air pads can be added to aerate the product.
Low flow
Low flow does not directly result in downtime but can affect all subsequent processes. With low flow, material streams do not move through the bulk material handling system with the desired pace and might be caused by misalignment or obstructions above the feeder. Obstruction can be the result of the shape and size of the material entering the bulk material handling system.
To overcome the problem of low flow, the size of the feeder should be reconsidered. Furthermore, a variable frequency drive could be added, and the reducer can be readjusted to speed up the feeder.
Decreasing flow
Because of static build-up, material that sticks to the feeder, decreasing flow could occur. Basically, the flow of material keeps decreasing over time as more material sticks to the feeder which can ultimately cause downtime. To prevent decreasing flow, certain coatings can be applied to the feeder, the feeder can be polished, and the frame of the feeder can be repositioned to improve grounding.
Fast flow
When the flow of a material stream is too fast, this can cause material flooding and damage to the feeder. Material flooding leads to problems later in the material handling process, while damage to the feeder can result in more downtime due to repairments to the system being required. To deal with the problem of too fast flow, the speed of the feeder should be readjusted, or the feeder should be reduced in size to allow less material to enter the material handling system at a time.
Solving powder handling problems
There are a few considerations to make regarding the handling of powders. In powder material handling processes, the correct dosing of powder is crucial. When dosing is done with not enough care, the final product often needs reworking or in the worst case will be destroyed. Same as with flow, the speed of dosing also needs to be considered, as slow dosing causes downtime for downstream processes, while fast dosing could cause damage. To prevent disruptions within bulk solids dosing systems, the same common issues should be considered.
Excessive powder flow
This is a process wherein some powders become aerated, allowing air to escape from the powders during dosing. This could cause fluidization, significantly increasing the flow of powders and resulting in uncontrollable dosing. To prevent this from occurring, design adjustments should be made to the dosing system, such as reducing the size of connections, or using different auger types.
Property of powders
Bulk solids handling systems will often process many different materials over the years. Therefore, it's extremely important to examine the properties of powders when newly introduced to the bulk solids handling system. To correctly dose the powder through the system, existing installations sometimes need to be redesigned. If the new material causes flow problems, look into how to solve bulk solids flow problems.
Load cells reading
A load cell reading cannot blindly be trusted, as load cells might show a reading that can be flawed. Incorrect conclusions drawn from a load cell reading can result in the need for reprocessing of material or destruction of the final product. To minimize the risk of load cell reading being faulty, load cells should be regularly calibrated and properly insulated.
This article is published by
Groundsailer Media is an international business-to-business media company providing reference websites and digital publications for technical executives and senior management. We meet the needs of suppliers and original equipment manufacturers for specialized, value-added access to information about technology that lowers costs, increases efficiency, ...