VAC-U-MAX Pneumatic Conveying Components & Systems – Easy to Install & Operate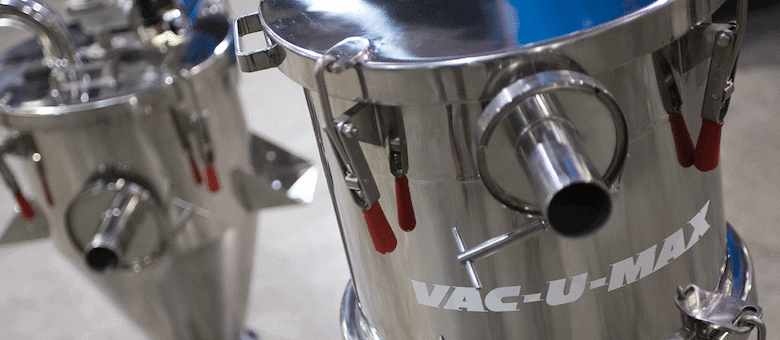 VAC-U-MAX has automated processes since 1954, supplying vacuum conveying systems for transfer of various powders and bulk materials to process vessels and packaging lines, for industries including food, pharmaceutical, chemicals, non-wovens, and plastics.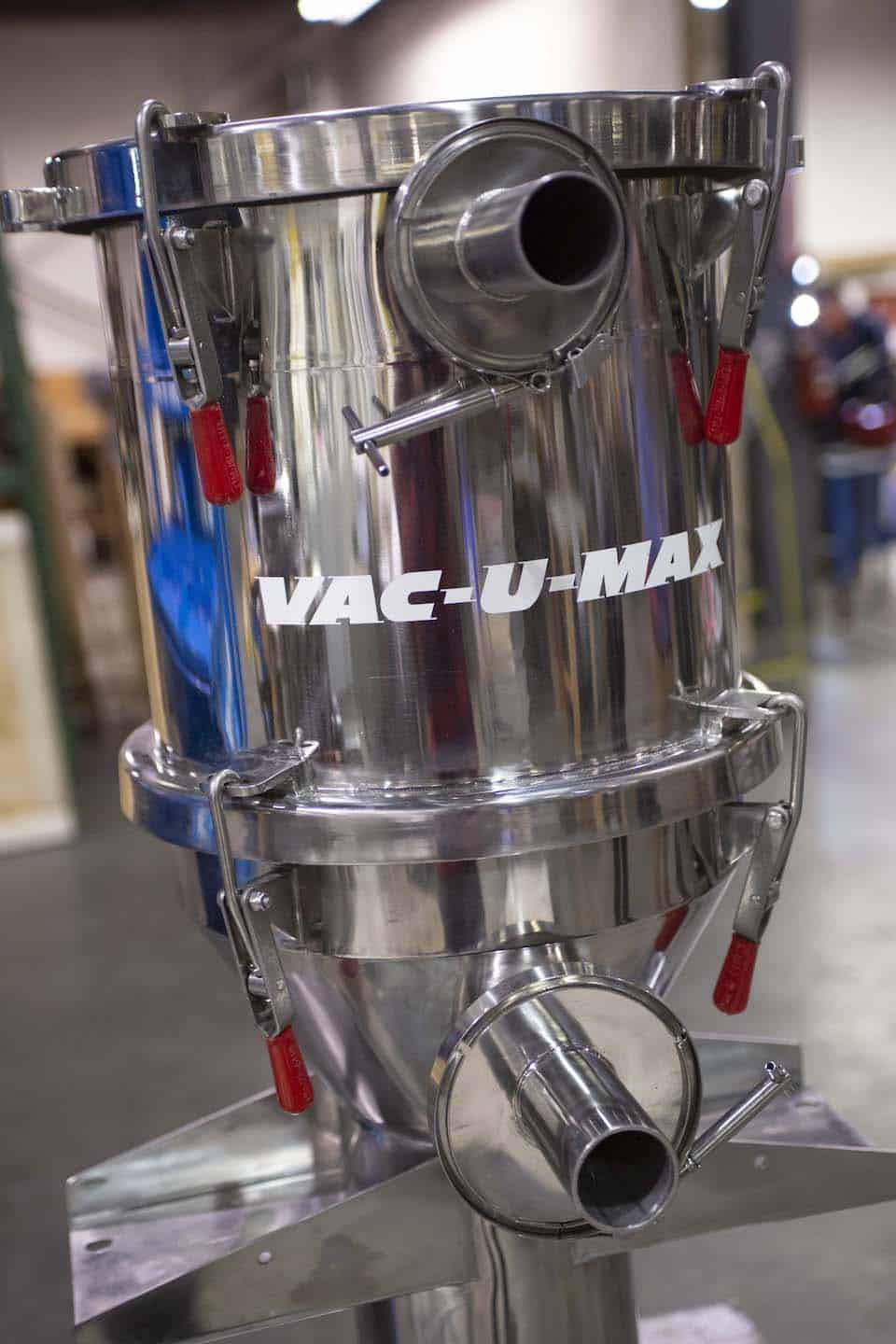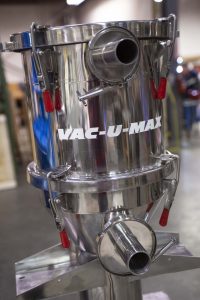 Developing the first air-powered venturi unit and the first to develop the vertical "Tube Hopper" receiver, VAC-U-MAX vacuum conveying components and automated systems consist of five easy-to-use parts: pick-up adapter, convey tubing, vacuum receiver, vacuum producer, and UL-listed control package. Each package transfers products based on timed intervals to the vacuum receiver. At the end of the timed sequence, the discharge valve opens, and the material is conveyed and discharged into the process. Vacuum receivers are available for all types of powders with static conductive filters and pulse filter cleaning for continuous "keep clean" filters, maximizing system performance and plant hygiene. Vacuum producers create airflow and are available in four options: venturi power units which operate using compressed air, positive displacement pumps for dilute and semi-dilute applications, high vacuum pumps for dense phase conveying, and regenerative blowers that offer lower vacuum but higher airflow and are ideal for conveying granular or pelleted product. To learn more about automating your bulk material handling process, please visit www.vac-u-max.com/pneumatic or call (800) VAC-U-MAX.
This article is published by
VAC-U-MAX specializes in the design and manufacture of pneumatic conveying components, systems, controls, and support equipment for vacuum conveying, batching, and weighing of bulk materials. With a VAC-U-MAX pneumatic conveying system on site, bulk materials move gently and quickly from point to point, with nothing in the way to impede the efficiency ...