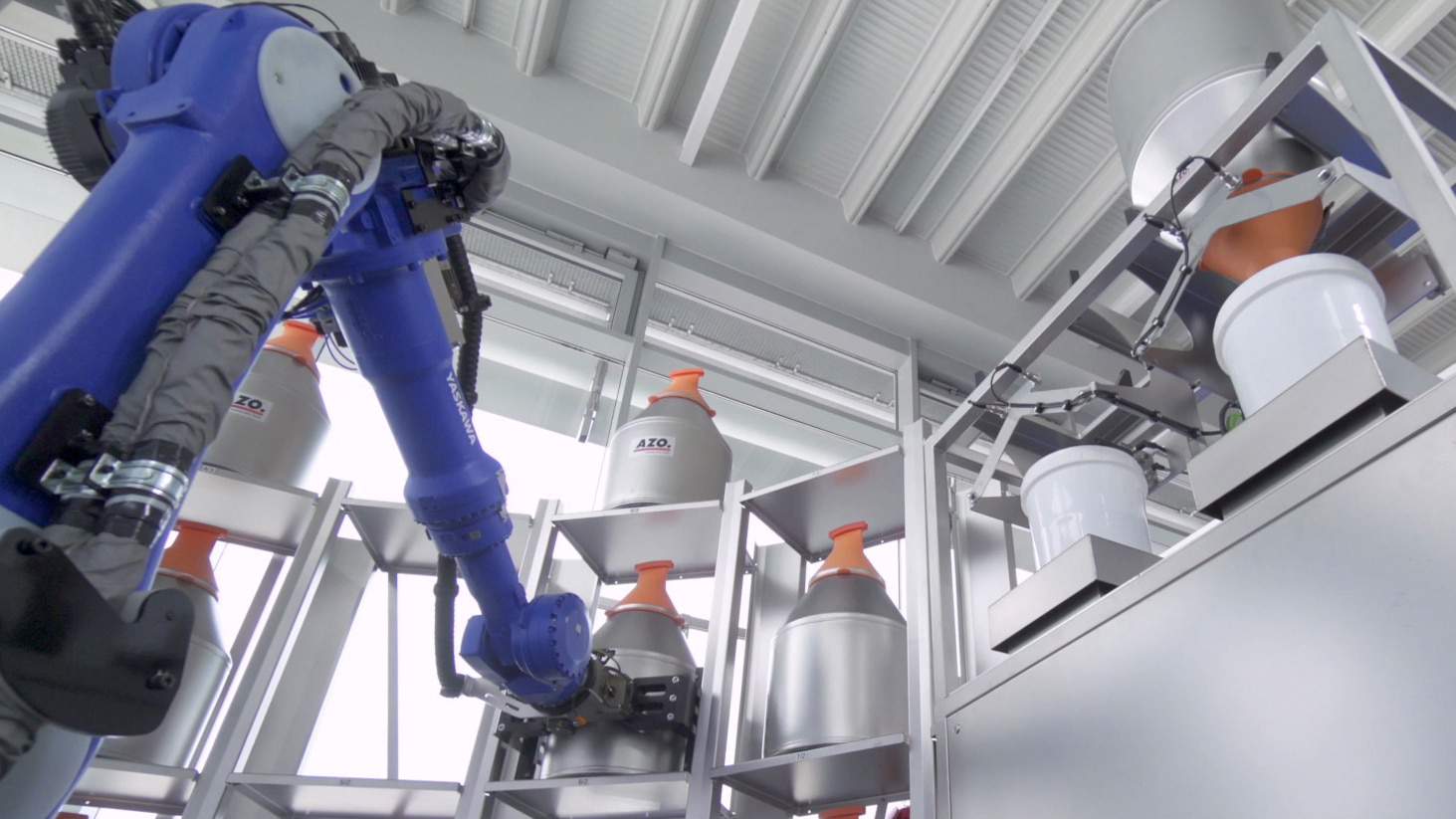 Automated weighing and dosing in the range of 50 g and 10 kg are not possible? Of course, with the AZO RoLog® system. Regardless of whether these are common or critical raw materials.
How does the AZO RoLog® system work?
The raw materials are initially provided at a process-integrated filling station in dosing and storage units (DLE), which consist of a container and a dosing unit. After the required DLE has been provided, it is fed into the robot's work area for automatic further processing.
The robot compiles the batch fully automatically: It removes and provides the correct DLEs according to the given recipe to dose precisely the required small quantities from the DLE using the eDos dosing system.
This article is published by
AZO provides innovative bulk material handling, raw material handling, pneumatic conveying systems,mixer feeding, screeners & bulk containers for the reliable automation of production processes for the industry in foodstuff, pharmaceutical, chemical and plastic. We plan, produce and install machines and systems all over the world for storing, ...