SOLIDS, which will take place on 22 and 23 June in Dortmund, is the most important trade fair for granulate, powder and bulk material technologies. BEUMER Group will be in attendance at SOLIDS in hall 7 at booth U09. The system provider will present solutions for conveying, loading, palletizing and packaging various bulk materials for the cement, building materials and chemical industries.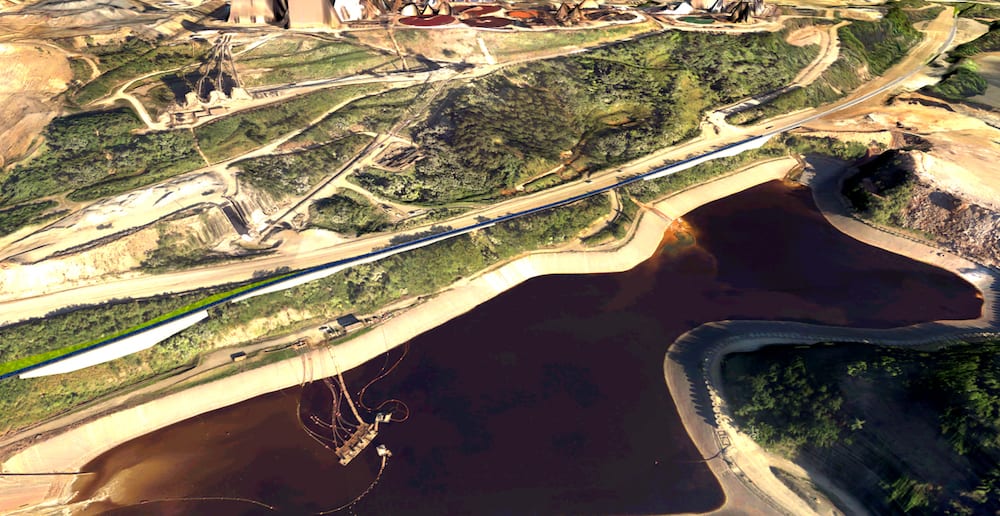 BEUMER Group's product portfolio in the conveying technology sector includes curved troughed belt conveyors and pipe conveyors. These can be used by companies in the cement, building materials or chemical industry to transport various bulk materials even over long distances. Depending on the type of conveyor and the properties of the material to be conveyed, angles of inclination of up to 15 degrees can be achieved. The throughput capacity of BEUMER Group conveying systems is up to 10,000 tons per hour. The system provider relies on modern planning and layout tools to support the owners at an early stage of the project and to design the best conveying solution.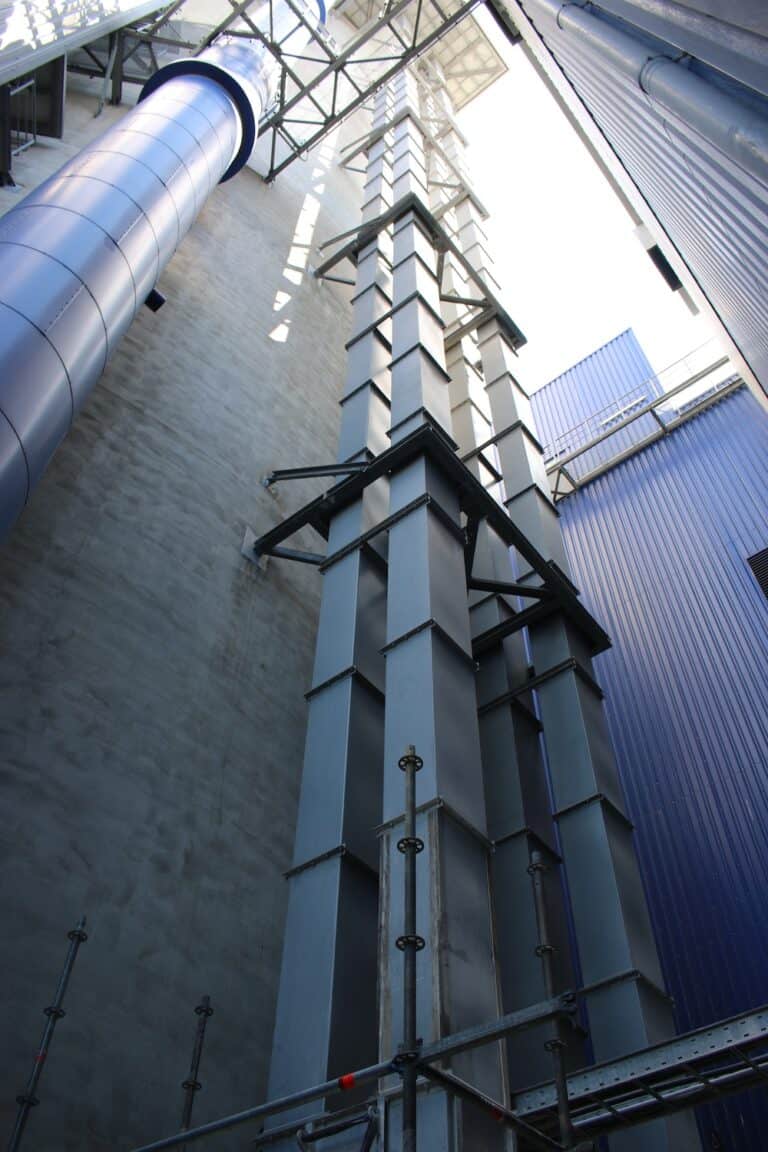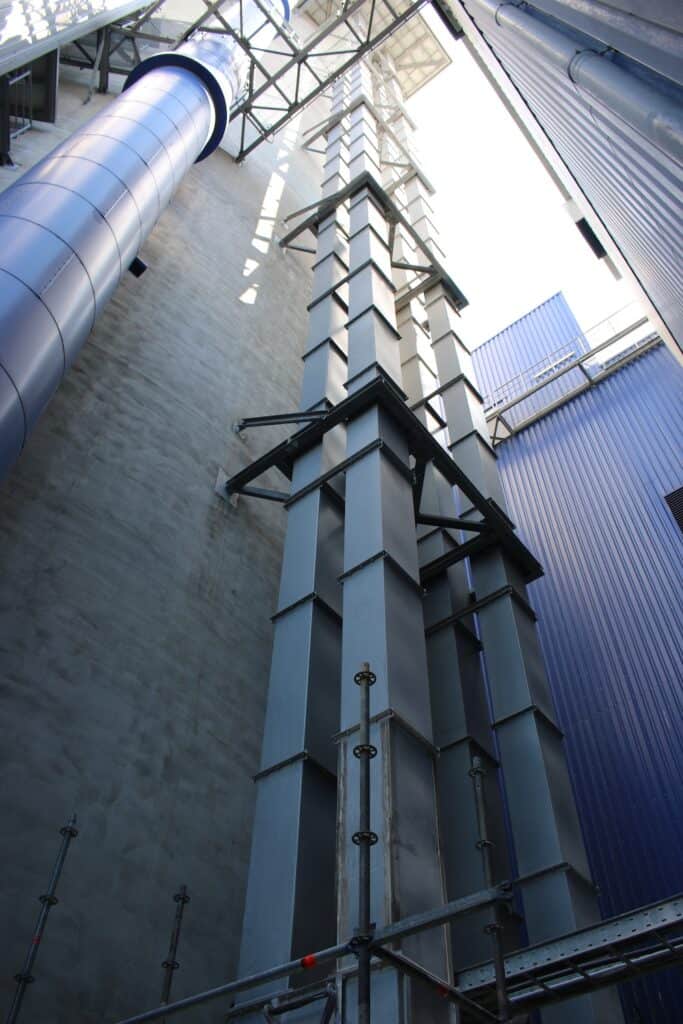 For vertical transport, BEUMER provides high-capacity belt bucket elevators which are primarily used for powdery or small-sized materials. Conveying heights of up to 200 meters is possible. In order to transport coarse and highly abrasive bulk materials, belt bucket elevators are upgraded with heavy-duty technology developed by BEUMER Group. The specially designed buckets in combination with the proven steel cord belt enable large conveying heights and capacities.
For safe and economic transport of hot material like cement clinker, BEUMER Group provides apron conveyors with a belt or chain as the traction element. These conveyors can handle angles of inclination up to 60 degrees and speed up to 0.6 meters per second. In the case of belt apron conveyors, the conveying system is based on the proven belt technique that is also used in bucket elevators.
To ensure efficient loading, BEUMER Group also supplies ship loaders. The systems are equipped with a dedusting unit that keeps the process emission-free. In addition, bulk loading heads which are used to load bulk materials into silo vehicles quickly and without dust are available. They are designed according to the double-wall system. The material inlet and the dedusting unit are separated from each other.
Filling, palletizing, and packaging
Bulk materials from the chemical industry are transported from the silo via a conveyor line to the form fill seal system BEUMER fillpac FFS. This highly efficient filling machine forms a ready-made PE tubular film into a bag and fills it with the customer's engineering plastics such as PE, PP, PA or PS granules. Reliable, gentle, and sustainable filling is also possible for salts or fertilisers.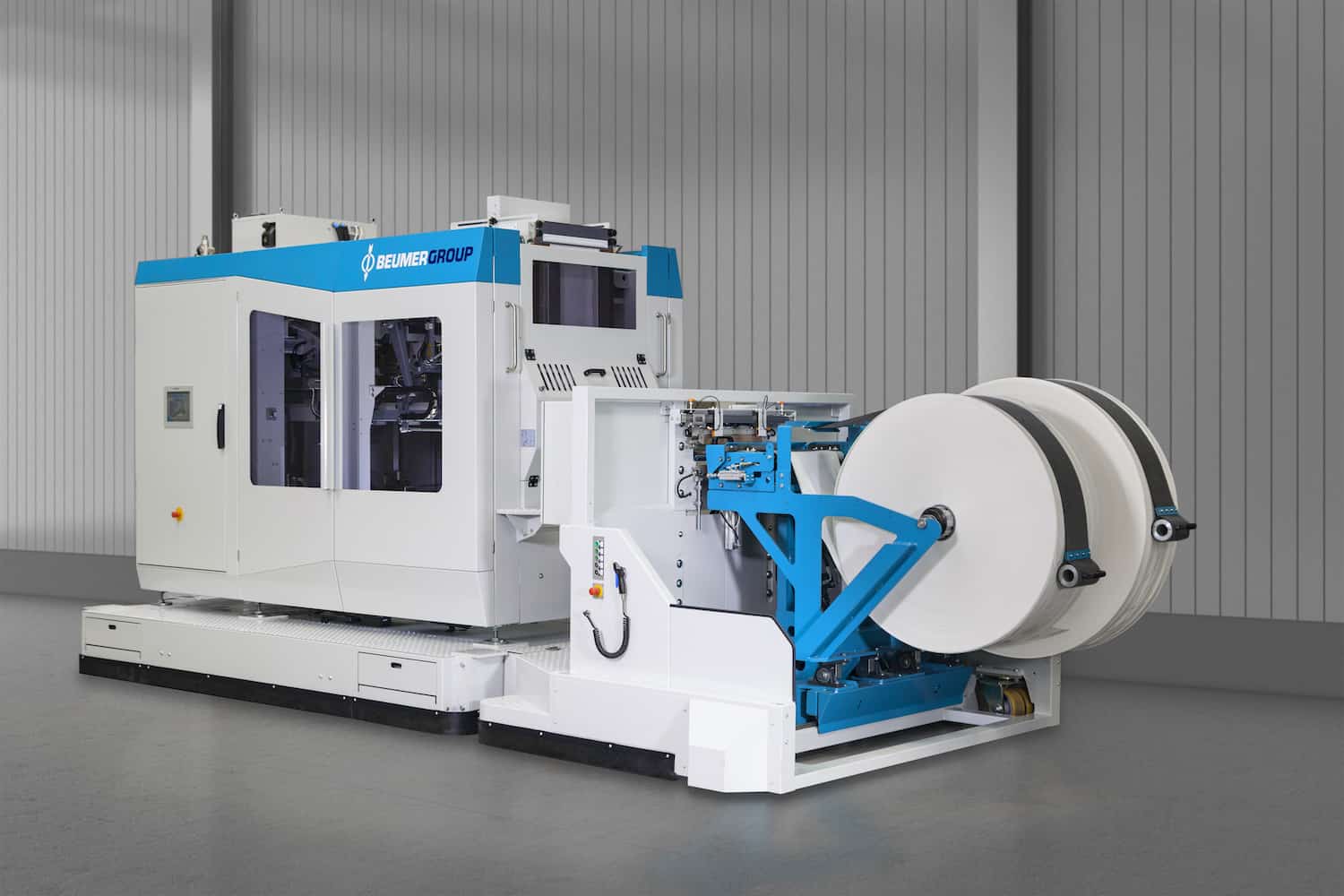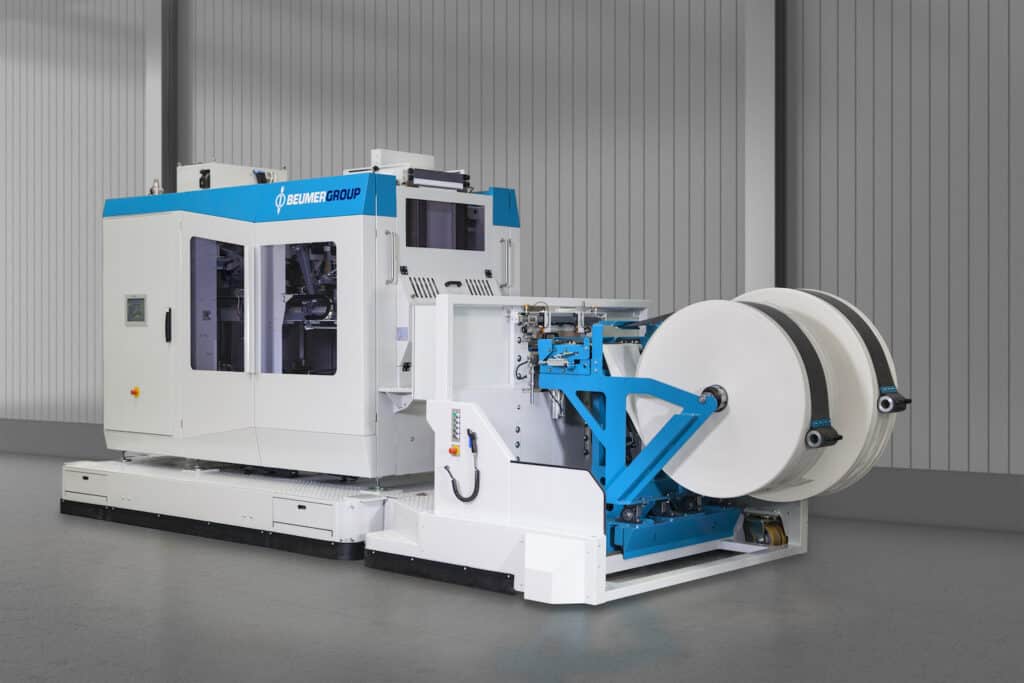 In order to palletize bulk materials from the cement, building material or chemical industry, BEUMER Group has the high-capacity palletizer of the BEUMER paletpac series in its product range. They can be quickly assembled thanks to the modular design, are easily accessible for maintenance, can be operated intuitively and flexibly adapted to different packing patterns. Depending on the product requirements, the BEUMER paletpac can be equipped with a clamp-type or twin-belt turning device, which positions the bags smoothly, quickly and exactly. The BEUMER stretch hood A high-capacity packaging system then packages the palletized goods with a highly elastic stretch hood, thus fixing them securely to the pallet for transport and transshipment and protecting them from dust, rain or other atmospheric influences during outdoor storage.