"Good enough" is never good enough, and we strive to provide a better experience for anyone purchasing, installing, or maintaining a dust collector.
Our flagship product, the CMAXX Dust & Fume Collector has evolved over it's 11 year lifespan to become the safest dust collector on the market. The Safety Pentagon offers fives features to make maintaining our dust collectors not only safer, but easier.
Anti-Ramp Lift Rails ensure that filters cannot ramp on top of each other and are properly sealed against the tube sheet. Our DeltaMAXX Prime filters have a double gasket design that also make sure there is a proper seal. A grounding tab in the back of our units grounds the filters to the dust collector. The Lift Rail Door Stop and Sure Stop System work together to ensure that filters are lifted, properly seated, and sealed. Otherwise, the door will not close.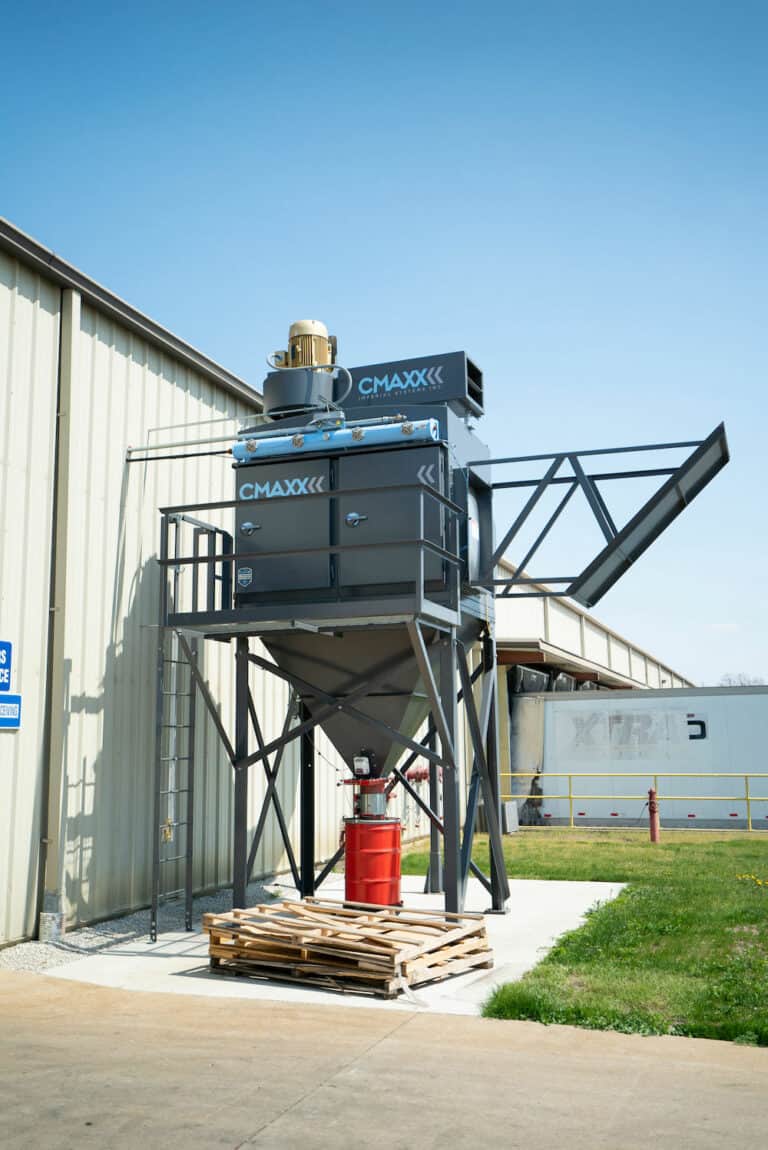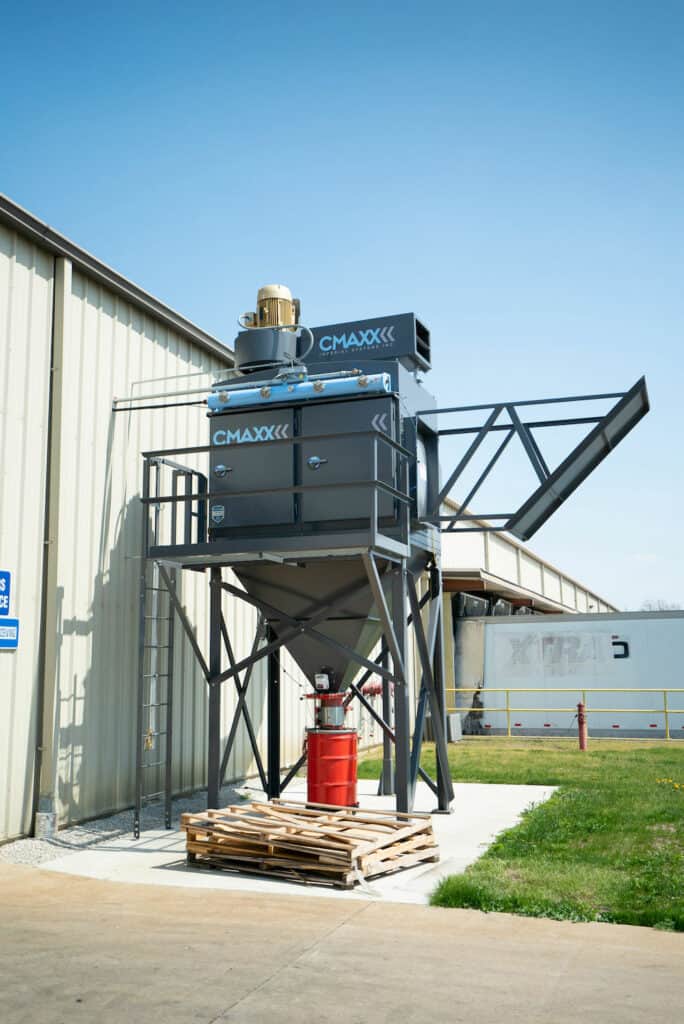 The CMAXX's vertical filter design promotes better filter cleaning and allows for longer filter life. A vertical design takes advantage of gravity and allows particulate to fall from the filter into the hopper instead of onto filters below as it would in a horizontal filter design.
Our DeltaMAXX Prime filters have an industry leading 400 sq ft of media. Together with superior cleaning, our filters generally see a longer filter life.
The Shadow Compact Fume Extractor was a direct result of a customer request. They were looking for something with the same craftsmanship of the CMAXX, but a bit simpler. The Shadow is designed to be compact, fitting into your shop wherever it is needed. It's "Plug and Play" control panel and multi-directional inlet allow it to be easily installed and started up; no assembly is required. Because the Shadow is designed for non-combustible dust, it can be offered at a competitive price point.
Our latest innovation was uncharted territory for us until recently. Imperial Filtration, our cartridge filter manufacturing division, specializes in creating the best dust collector filters the market has to offer. Where most filter production companies divide their attention between pool filters, oil filters, HVAC filters, dust collector filters, and more, Imperial Filtration is exclusively committed to the production of cartridge filters for dust collection.
Imperial Filtration makes hand-crafted filters with high attention to detail for most brands of dust collectors including Donaldson Torit, Camfil Farr, Robovent, and more. We can also provide a level of service and expertise not available with other manufacturers. Our specialist are just a phone call away with technical support and troubleshooting as well as custom solutions for troublesome applications.
We provide full turnkey solutions, from designing, to installing, to servicing. Our team of dust collection professionals have years of experience in a variety of applications. They will guide you to ensure they are getting the best possible system to keep their employees and facility safe and healthy.
Imperial Systems continues to innovate better products to keep our world healthier and safer. We look forward to new opportunities to rethink and innovate our current products, as well as create new products specific to current need. Do you have a challenge for us? We would love to craft a solution for you.