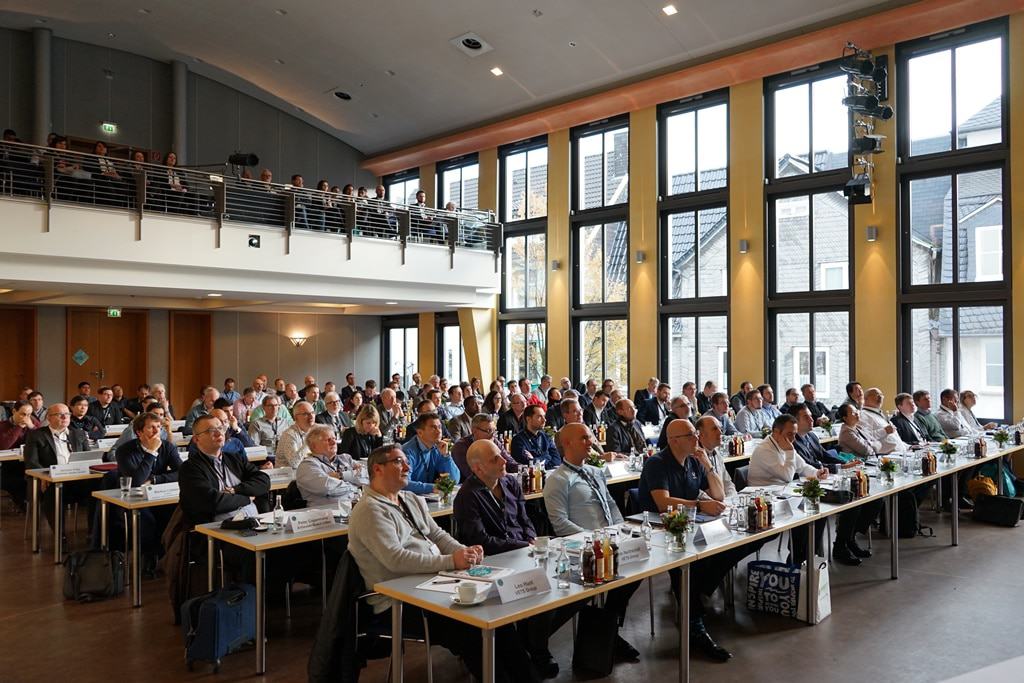 In recent years, the 'REMBE Safety Days' series of events has repeatedly made Brilon a meeting place for global explosion safety and process safety.
The content of the events was to present and discuss current topics in these areas as well as to create a platform for networking. In November 2019, 150 participants from five continents were welcomed to the Sauerland region. Unfortunately, no live events can take place due to the current situation. In order to nevertheless enable such an important exchange of knowledge, REMBE is offering a digital version of the REMBE Safety Days.
Safety is essential – especially in difficult times like this. REMBE has launched the 'REMBE Safety Days – Digital Home Edition' to enable experts to continue to exchange their experience in the field of safety technology. "We are proud to be able to provide a platform like this," says Claire Lloyd (Team Leader Process Safety Europe and one of the speakers at the REMBE Safety Days – Digital Home Edition).
This format is an ideal solution to exchange up-to-date expert knowledge, the latest experience and safety approaches. The presentations are aimed at operators, planners, technicians, engineers, maintenance personnel, safety officers, experts and inspectors in monitoring organisations.
Once a week, every Wednesday from 1:15pm, a 45-minute presentation from the REMBE Safety Days – Digital Home Edition will take place on a wide range of topics relating to explosion safety and process safety. As the participants have always been an international audience, there will be both German and English presentations. The overview of all of the presentations can be found at: www.rembe-safetydays.com
If you are interested in participating in one or more of the presentations from the REMBE Safety Days – Digital Home Edition, please register at safetydays@rembe.de or via the form on the website stated above.
TRAINING BY EXPERTS – EXPERIENCE SAFETY (13:15 – 14:00 CEST)
03.06.2020 The characteristics of dust – explosion indices explained What do I need? What does it says? Where can I get it? – Tobias Erlmann – Project and Sales Engineer Global Sales Explosion Safety
10.06.2020 How to protect your safety valve – Claire Lloyd – Team Leader Process Safety Europe
17.06.2020 What European OEM have to know when dealing with North American Clients – Jeramy Slaunwhite – North American Explosion Safety Consultant
24.06.2020 CPX – rupture discs with previously unheard of operational benefits – Orhan Karagöz – Chief Business Development Officer Process Safety
This article is published by
REMBE® Company Profile – Consulting. Engineering. Products. Service.
REMBE® is a safety specialist in explosion safety and pressure relief. It provides customers in all industries with safety systems for their plants and equipment. All products are made in Germany and meet the requirements of national and international ...