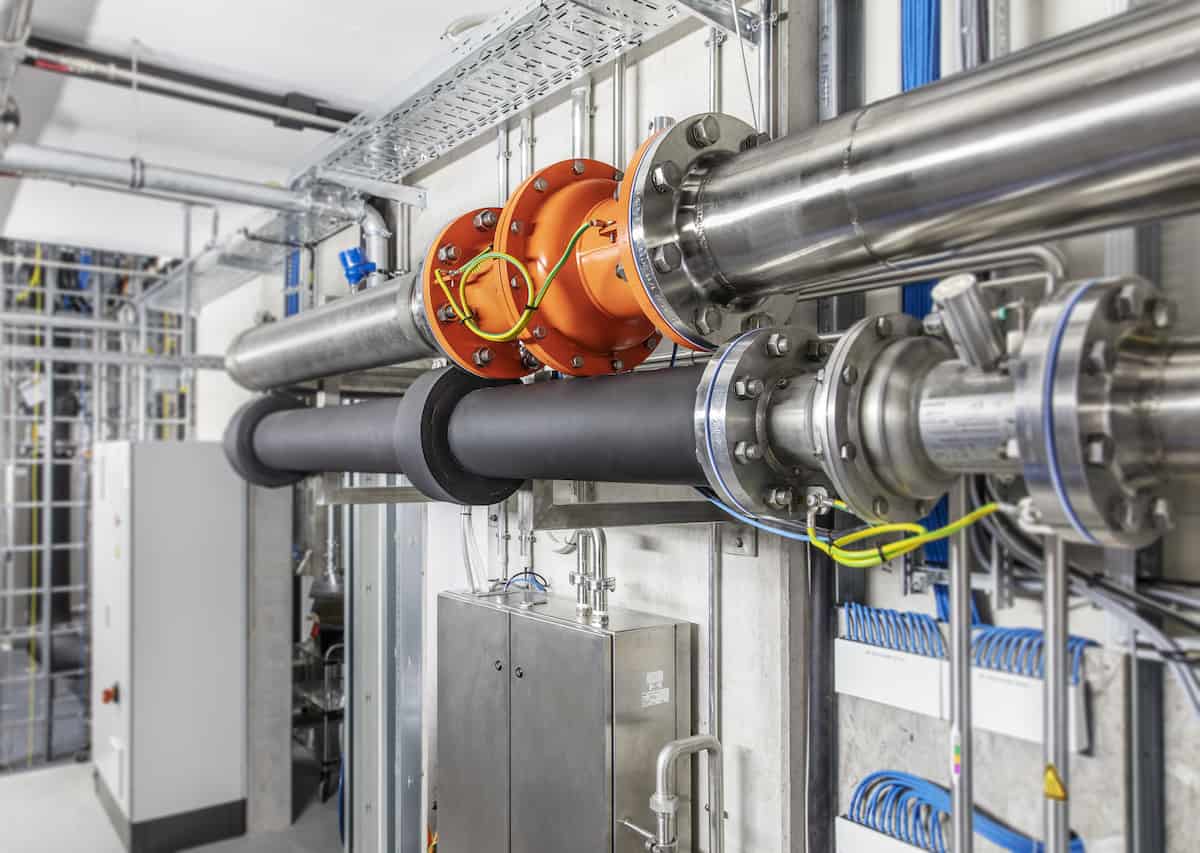 Easier and safer than ever before: The next generation of the VENTEX® explosion protection valve offers advantages in use and reduces the maintenance effort.
Safety is a major topic in industrial companies where flammable dusts are handled or where they occur during the processes. Due to the interaction of an ignition source and oxygen, an explosion could take place in the worst case. Constructive safety measures are necessary to create a high level of security for plants. Besides measures for explosion suppression, -relief or a pressure resistant design, the explosion isolation of related plant components plays an important role regarding entirely protection concepts in industrial facilities. In doing so, consequences of an explosion and its spreading can be effectively prevented. Production downtimes and financial losses are only a few among other negative issues. The physical integrity of the staff is important – this is what the plant operators have to focus.
New VENTEX® explosion protection valve revolutionizes plant engineering
For many years, the VENTEX® explosion protection valve is the product of choice and influenced the developments in the field of explosion isolation significantly. Its easy use and durability convinces users all over the world. Nevertheless, a continuous research and further development takes place to create additional optimizations and improve the handling. The new generation of the certified explosion protection valve thus offers an easier plant engineering and extended minimum and maximum installation distances in combination with a user-friendly installation guideline. The installation distance in the area of organic dusts is – depending on the nominal size – between 2 m and 15 m now. This results in an increased flexibility that is supported by the new possibilities of placing the explosion protection valve directly upstream or downstream of pipe bends in the pipeline. Even double pipe bends or combinations of pipe bends in different directions are no problem. In this way, RICO ensures significant advantages in plant design and during the operation, because the customers do not have to reserve as much space and a straight pipe section is not a requirement. The next generation of the VENTEX® explosion protection valve features a flow velocity of at least 30 m/s in all nominal sizes, thus ensuring an even higher level of process reliability and flexibility. In existing plants, the integration happens fast and simple. If required, the previous models can be replaced 1:1.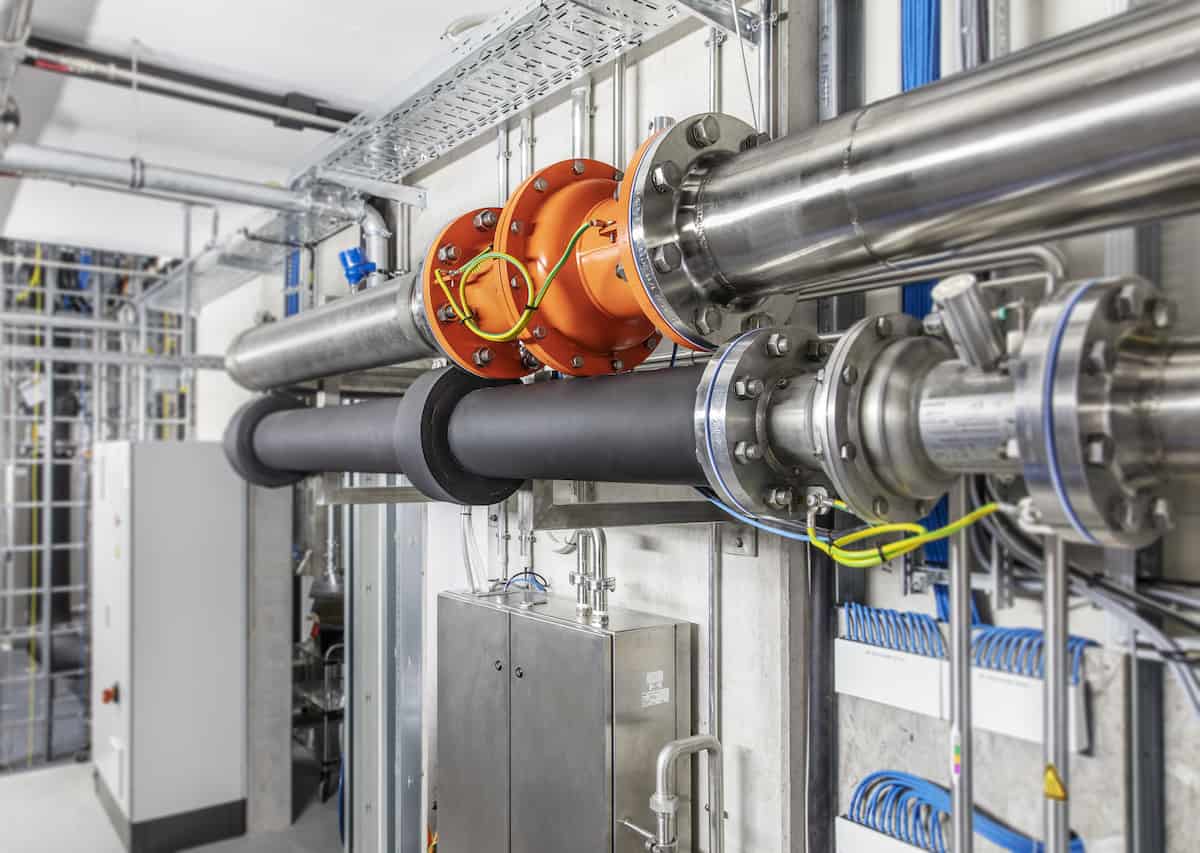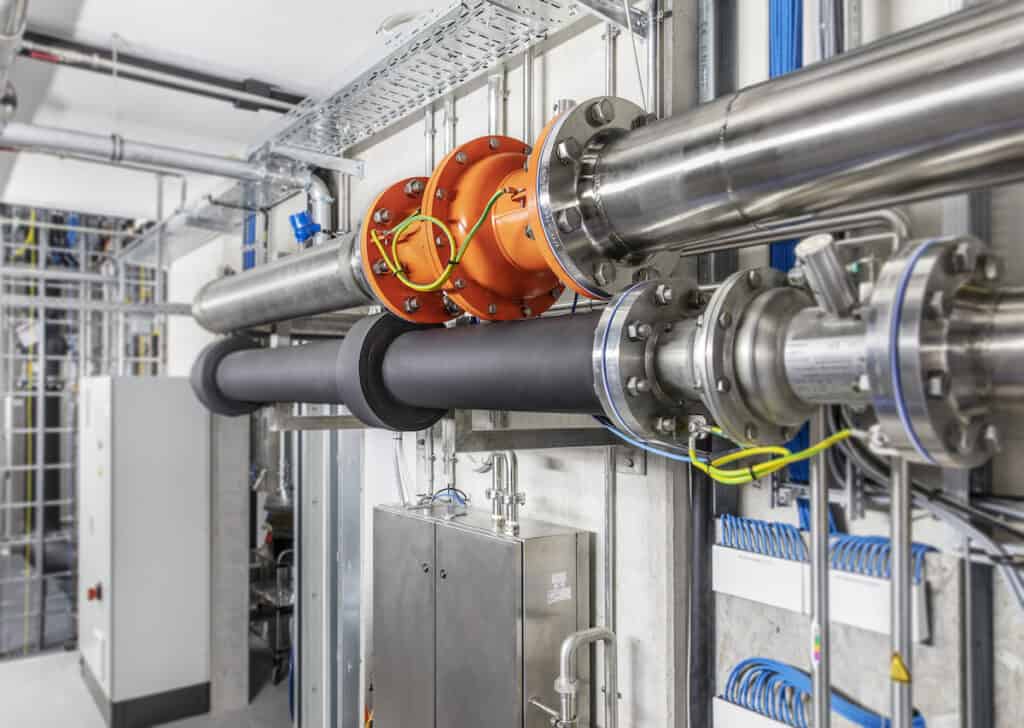 Short maintenance breaks enable smooth processes
For processes involving metallic dusts, the new VENTEX® is also certified in nominal size DN400. In addition, the DN250 nominal size, which previously was not offered yet, has been added to the VENTEX® portfolio and is now available as standard. Moreover, the new generation also achieves at least 20% better values in terms of pressure drop. Further flow and gasket optimizations additionally ensure the improvement of the maintenance modalities. The gaskets are not fixed with glue anymore; they are now plugged in using a new technique. In doing so, the customers benefit from a cost-effective, simple and fast maintenance at the same time, which leads to a quick restart of the production plants. Now, a gasket change is made within only a few minutes and the fact that RICO totally avoids adhesives forwards the fast servicing.
In addition to that, the gaskets not only prevent a possible flameout, but also dampen the high accelerations when the valve closes in case of an explosion. During numerous explosion tests on RICOs products, they discovered that a gasket is necessary for safety reasons and has functional advantages in terms of contamination and assembly tolerances compared to a narrow metallic gap. Across all nominal sizes, the construction of the explosion protection valve is largely identical, whereby the number of components has been decreased. The complexity of the product has been generally reduced to enable easy inspections without much effort.
RICOs aim was to remove barriers and uncertainties concerning the maintenance to establish a continuous safety as it is scheduled. After all, regular inspection and maintenance is the basis for the long service life of the valve, which is 20 years if the maintenance intervals are complied with. The new VENTEX® generation even comes with a 20-year warranty if used as intended.
Expertise and service from one provider
The next generation explosion protection valve is – depending on requirements – also available as a customized solution. Regardless of whether a CIP version, a high-temperature valve up to +300°C or a C4 or C5 anti-corrosion coating is needed – RICO offers the right solution for almost every need. A further advantage: All coatings are electrically conductive or approved as not statically chargeable. So a completely safe product in every sense is provided. Besides the long-time experience, which is based on more than 1,000 successfully isolated explosions and many more installed valves, RICO offers a high-level flexibility in their performance. To avoid bottlenecks in terms of safety, the new explosion protection valves are available at short notice within 4 weeks. RICO Sicherheitstechnik AG offers as usual on high delivery reliability and fast service. With the new VENTEX® explosion protection valve the customers take the right choice: safety.
This article is published by
CONSTANTLY ENHANCING YOUR SAFETY. This has been the objective of RICO Sicherheitstechnik AG since 1988. The components we have developed provide effective protection against the spread of explosions in industrial systems and our butterfly valves close off ventilation ducts, providing a 100 % gastight seal. By applying the highest standards ...