Precise dosing of small product volumes
Standard load cells enable mechanical dosing with an accuracy ranging from 0.2% to 1%. This means that you can accurately dose 10 kg down to 20-100 grams and 1,000 kg down to 2-10 kilograms. However, for blending small product volumes, these weight deviations are too large. Therefore, the Microdosing System has been developed for such precision applications. It's an innovative solution for dosing smaller volumes with precision down to a gram, eliminating the need for premixes.
A combination of dosing and weighing
The Microdosing System consists of a Feeder Valve developed by Dinnissen, a specially constructed gain-in-weight hopper with a digital load cell, and an in-house developed dosing controller. The product is dosed into the GIW hopper using the Feeder Valve. Based on the weight signal, the system continuously calculates the position of the Feeder Valve. The Feeder Valve is adjusted so that the product is dosed more finely, ensuring the batch is weighed accurately down to the gram before being discharged.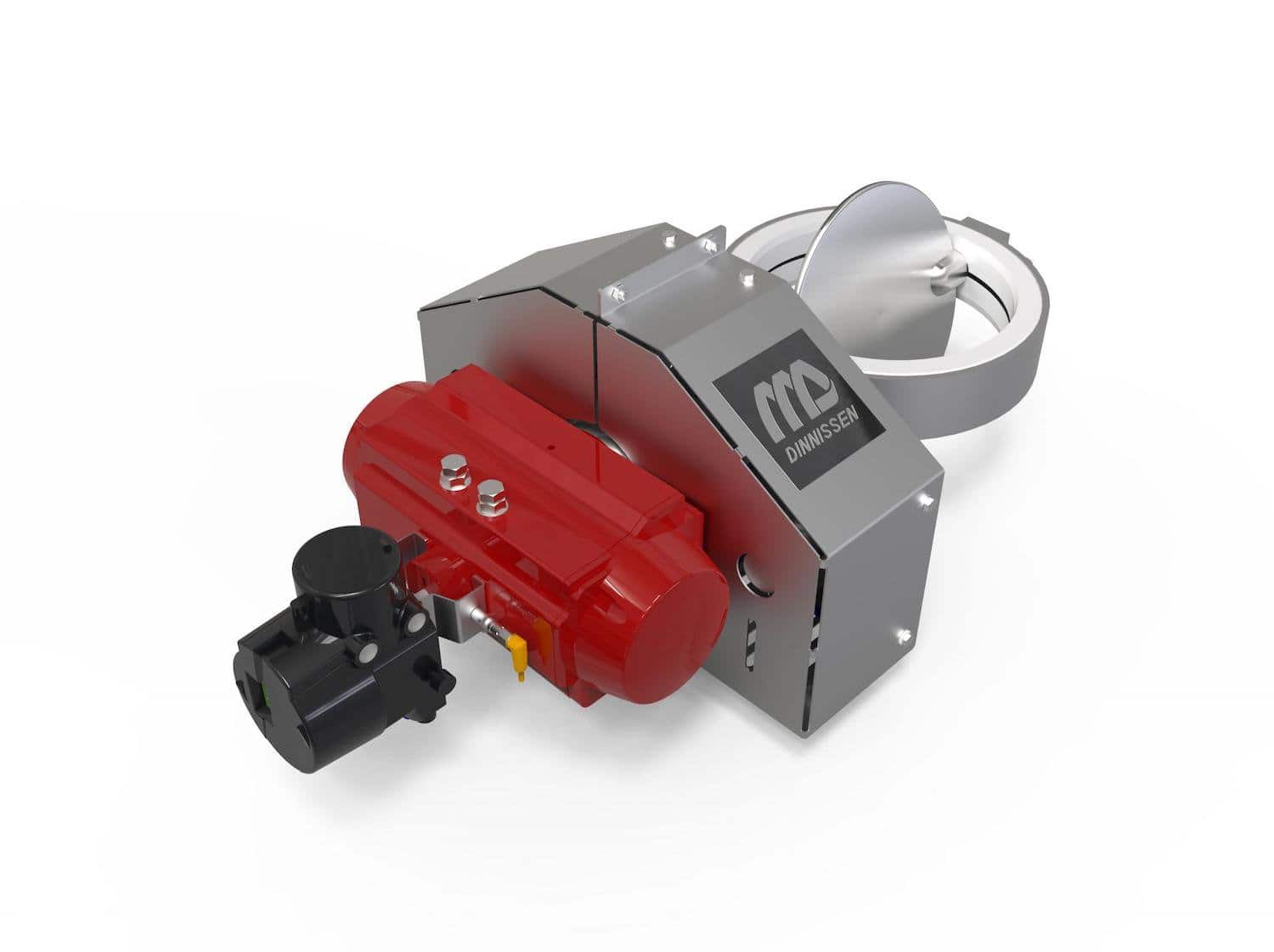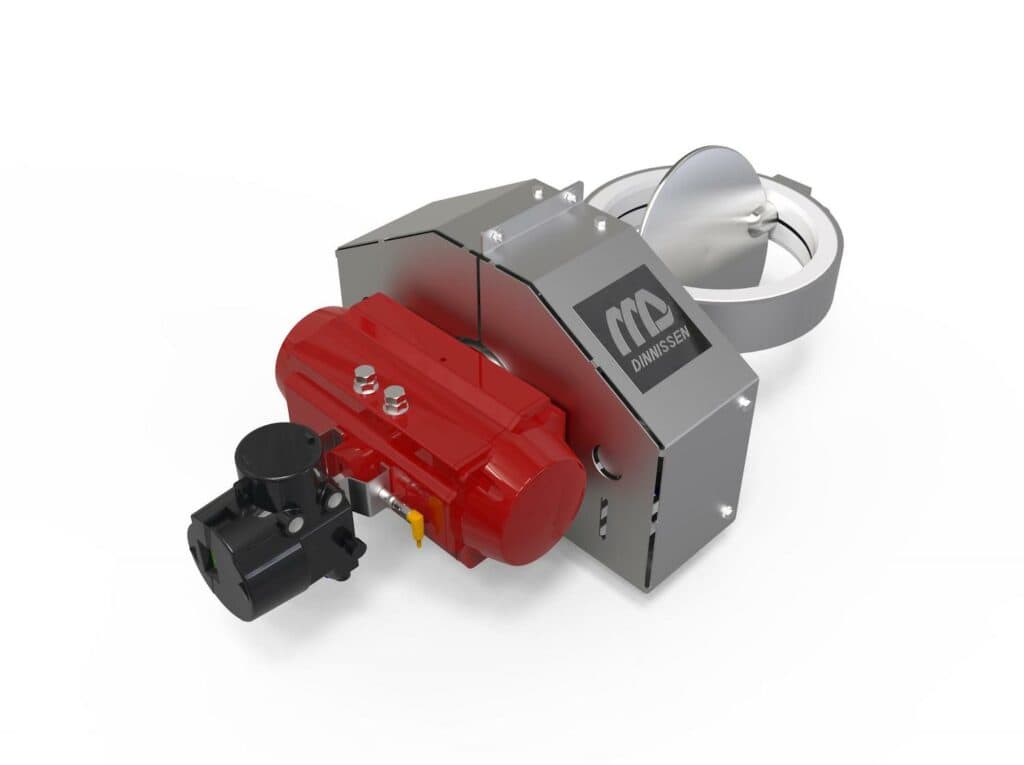 Advantages
Below are the advantages compared to other dosing methods such as screw dosing or lock dosing.
1) No metal-to-metal contact
The Microdosing System prevents metal-to-metal contact. With a rotating screw or rotor in a metal housing, there is a chance of releasing small stainless steel particles into the product. The butterfly valve in the Microdosing System guarantees that this does not happen.
2) Hygienic design
The hygienic design allows for the complete cleaning of the system. The Dinnissen Feeder Valve consists of an easily removable and cleanable butterfly valve. This valve also prevents product residue from being left behind during dosing. In screw dosing or lock dosing, product residues can be left behind. The butterfly valve activation in the Feeder Valve ensures smooth product flow and minimizes the chance of product residue remaining.
3) High ánd very low dosing capacity
With the Microdosing System, users can easily adjust batch sizes. Dosing 1500 grams is virtually as fast as dosing 100 grams. This is because the Feeder Valve can dose at both high and very low capacities, unlike screw dosing or lock dosing.
4) An innovative self-learning system
The specially developed controller of the Microdosing System determines the system settings for each batch. Users can adjust the product flow per product for a proper balance between cycle time and accuracy. These settings are continuously monitored and adjusted based on previous dosing results. Further optimization of the controller makes the software self-correcting for each product and its associated properties. The Microdosing System is an enclosed closed system that minimizes the influence of external factors on the weighing results.