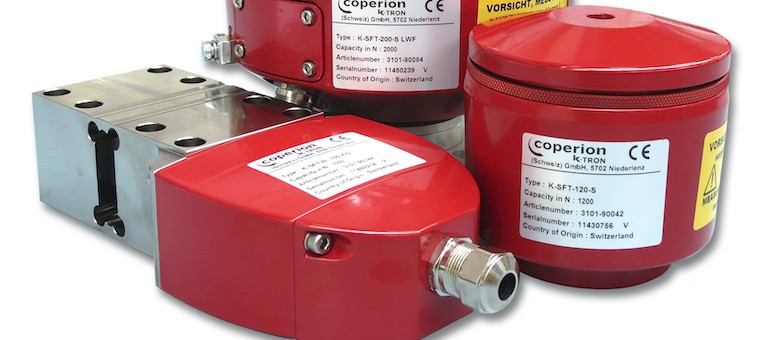 Specializing in high accuracy feeding and metering of powders and bulk materials, K-Tron offers a full range of volumetric and gravimetric feeding solutions for a variety of industries including food, pharmaceutical, chemical, plastics, and nonwovens.
Whether feeding by volume or by weight, K-Tron has defined the lead edge of technology for material handling applications in process industries.
With several single and twin screw volumetric feeder models available along with exchangeable feed screws, screw feeders can handle a wide range of applications including prefeeding, feeding, or batching. Single screw feeders handle free-flowing materials such as pellets and powders, while twin screw feeders handle more difficult materials such as pigments, sticky materials, bridge-building or floodable powders, fibers, and fiberglass.
K-Tron's patented Bulk Solids Pump™ (BSP) feeder is also available in volumetric configurations, with feeder specially designed to provide gentle and precise feeding of free-flowing pellets, granules, flakes, powders, and other friable products. The BSP feeder does not use screws, augers, belts, or vibratory trays to convey material, instead of utilizing positive displacement action via vertical rotating discs that create a product lock-up zone, conveying material smoothly from storage hopper to discharge outlet, achieving true linear mass flow.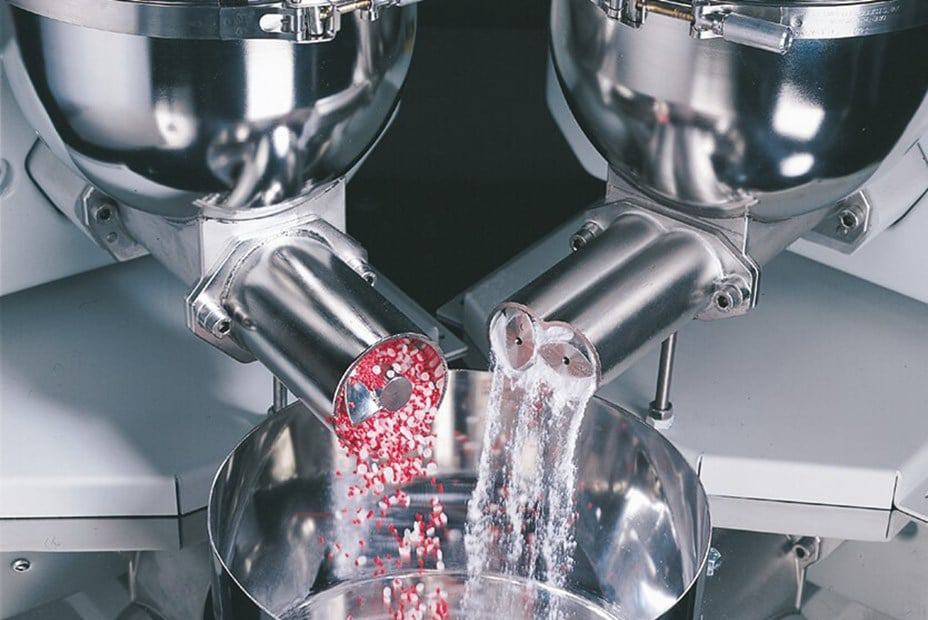 For gravimetric feeding applications, dry bulk material or liquid is fed into the process at a constant weight per unit of time since weight is a variable that can be captured by the feeder with consistent control and monitoring. Accurate feeding, metering, and batching are achieved with K-Tron's patented Smart Force Transducer (SFT) Weighing Technology, which offers a 100% digital design, resolution of 1:4,000,000 in 80 ms, and incorporates all single-wire weighing technology advances.
For gravimetric feeding applications, K-Tron offers the following feeder solutions:
Loss-in-Weight (LIW) feeder models: Twin Screw, Single Screw, Vibratory, Bulk Solids Pump, Liquid
Low rate, compact feeders: Twin Screw, Single Screw, Vibratory, Bulk Solids Pump, Liquid LIW
Smart Weigh Belt (SWB) feeders with continuous online auto tare: SWB-300 & SWB-600
Smart Flow Meter (SFM) with SFT weighing for high rate mass flow control: SFM-275-A & SFM-350
Gravimetric blending systems -for pellets and multi-stream ratio control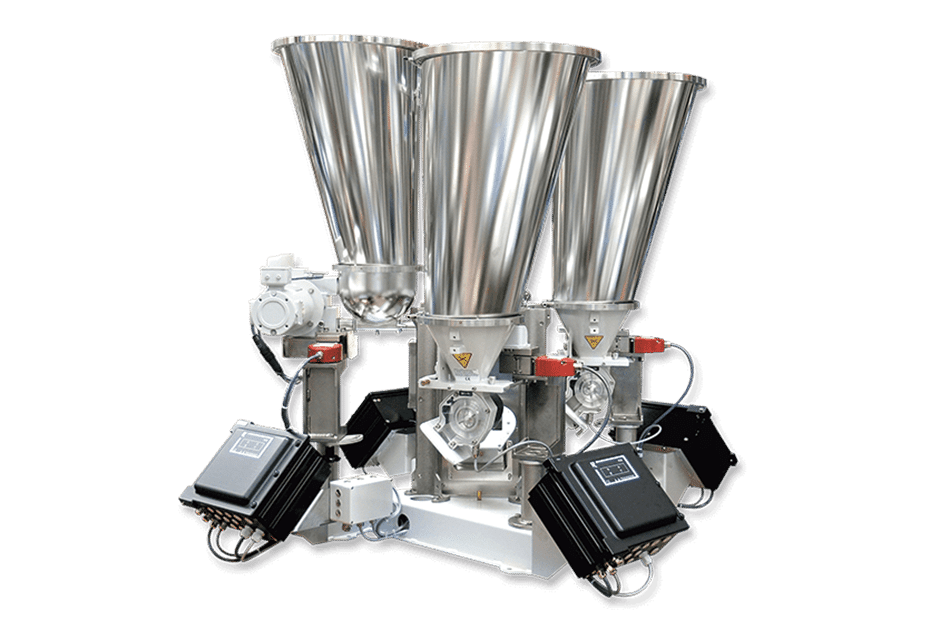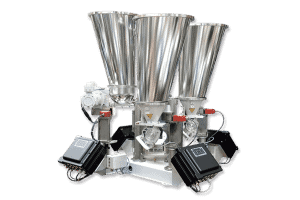 K-Tron offers complete control solutions including operator interface choices for controlling loss-in-weight, weigh belt, and Smart Flow Meters, as well as multi-feeder and multi-line controllers. K-Tron's feeder controls include:
K-Tron Singe Unit (KSU-II) Control Interface – for feeding applications utilizing one or a few feeders
K-Vision Line Control Interface – for single-line, multi-feeder applications requiring line monitoring, control, and data communication for any combination of up to 16 K-Tron feeder models
K-Tron Smart Commander (KSC) Multi-line Feeder Control Interface – advanced operator interface that uses an Industrial PC Platform to simultaneously control any combination of up to 8 lines and 30 feeders
SmartConnex™- integrates the basic components of the feeder system – mechanical design, control
This article is published by
Innovative and Sustainable Bulk Material Processing Solutions.
Coperion and Coperion K-Tron are system and equipment suppliers, including extruders, feeders, pneumatic conveying and components, who understand the importance of process efficiency. We design, develop, manufacture and maintain systems, machines and components for the plastic, ...