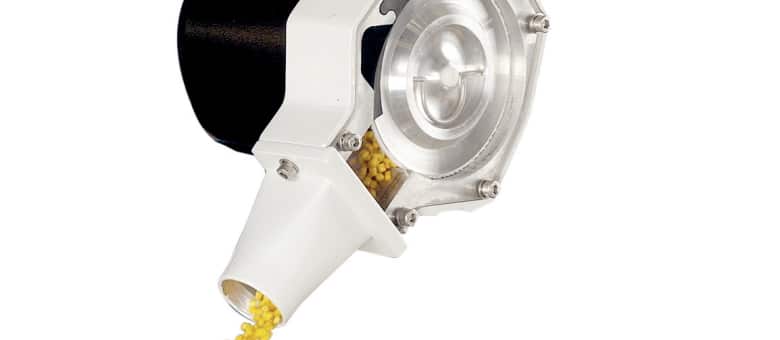 The production of baby diapers and personal hygiene products is a continuous process with one of the most critical tasks being the accurate, uniform and even distribution of SAP onto the fast-moving band of cellulose or bi-component fiber.
The short term accuracy and uniformity of the SAP-feeding device is key to the quality of the end product.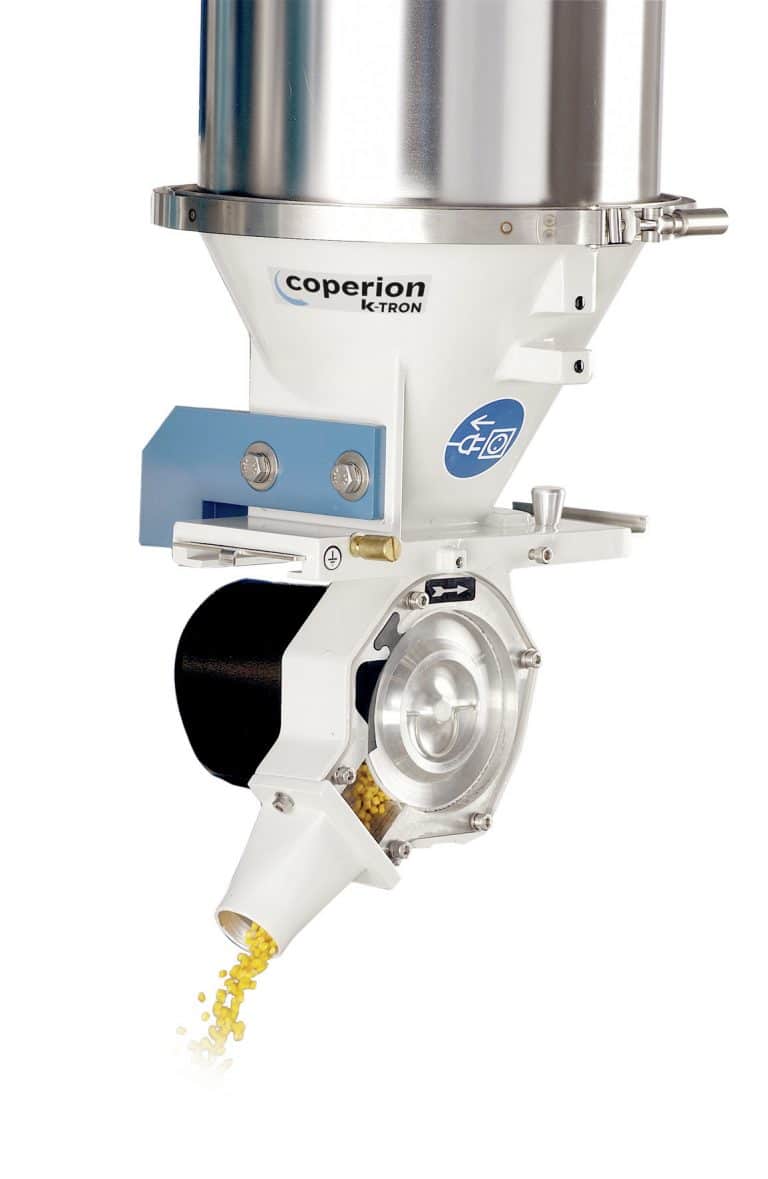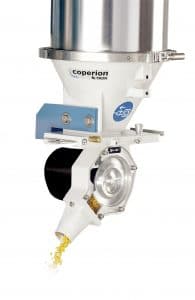 The Coperion K-Tron Bulk Solids Pump (BSP) feeder line has been specifically designed and engineered to provide gentle, precise feeding of free-flowing pellets, granules, and friable bulk materials. BSP feeders do not use the usual screws/augers, belts, or vibratory trays to convey the material. They utilize positive displacement action to feed free-flowing materials with the highest accuracy, offering uniform discharge, consistent volume, and gentle handling. BSP feeders have vertical rotating discs that create feeding ducts. The material moves smoothly from storage hopper to discharge outlet through a "product lock-up zone," achieving true linear mass flow. With only one moving part, these compact feeders are cleaned in seconds, making them ideal for applications with frequent material changes.
This article is published by
Innovative and Sustainable Bulk Material Processing Solutions.
Coperion and Coperion K-Tron are system and equipment suppliers, including extruders, feeders, pneumatic conveying and components, who understand the importance of process efficiency. We design, develop, manufacture and maintain systems, machines and components for the plastic, ...