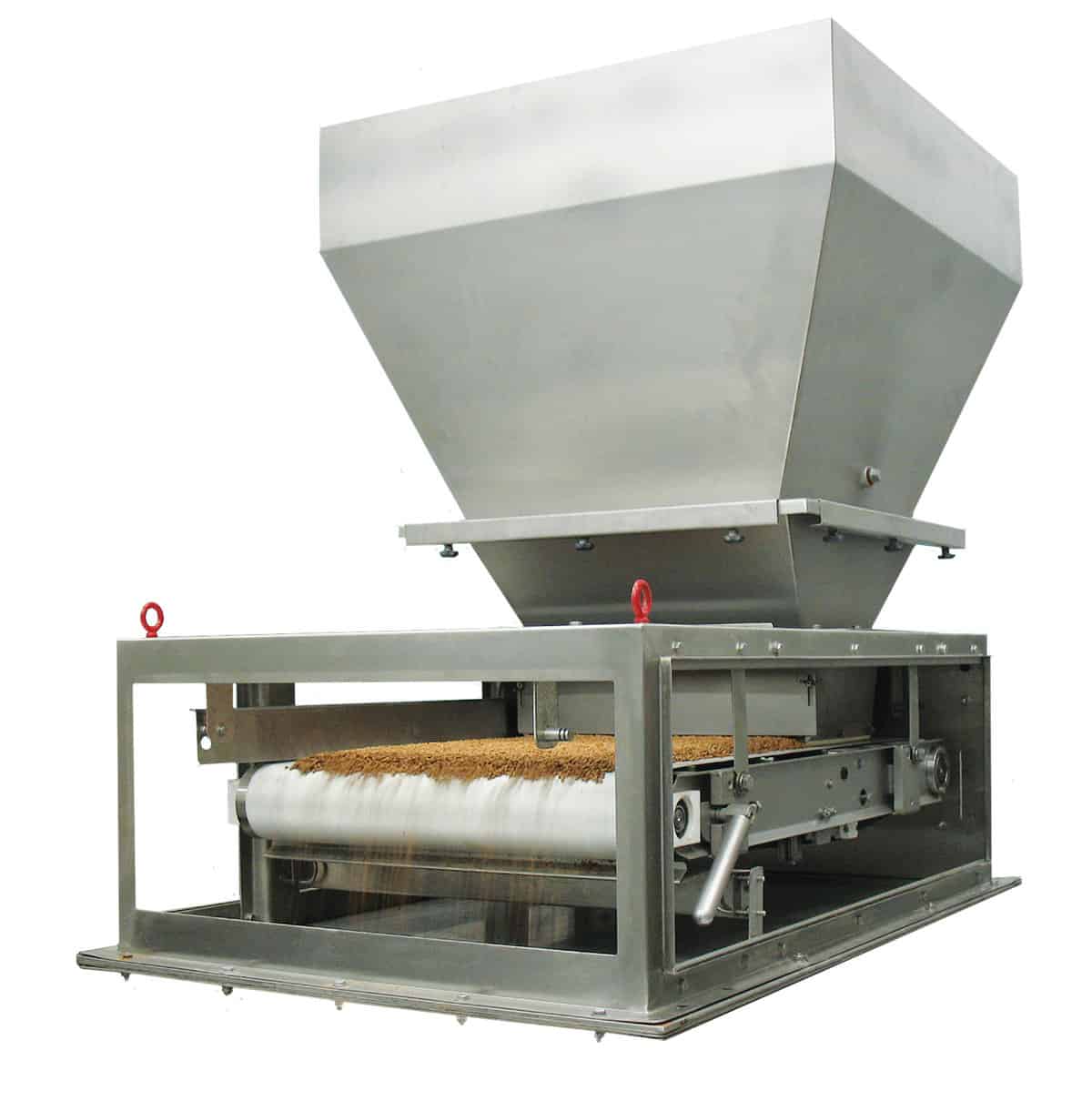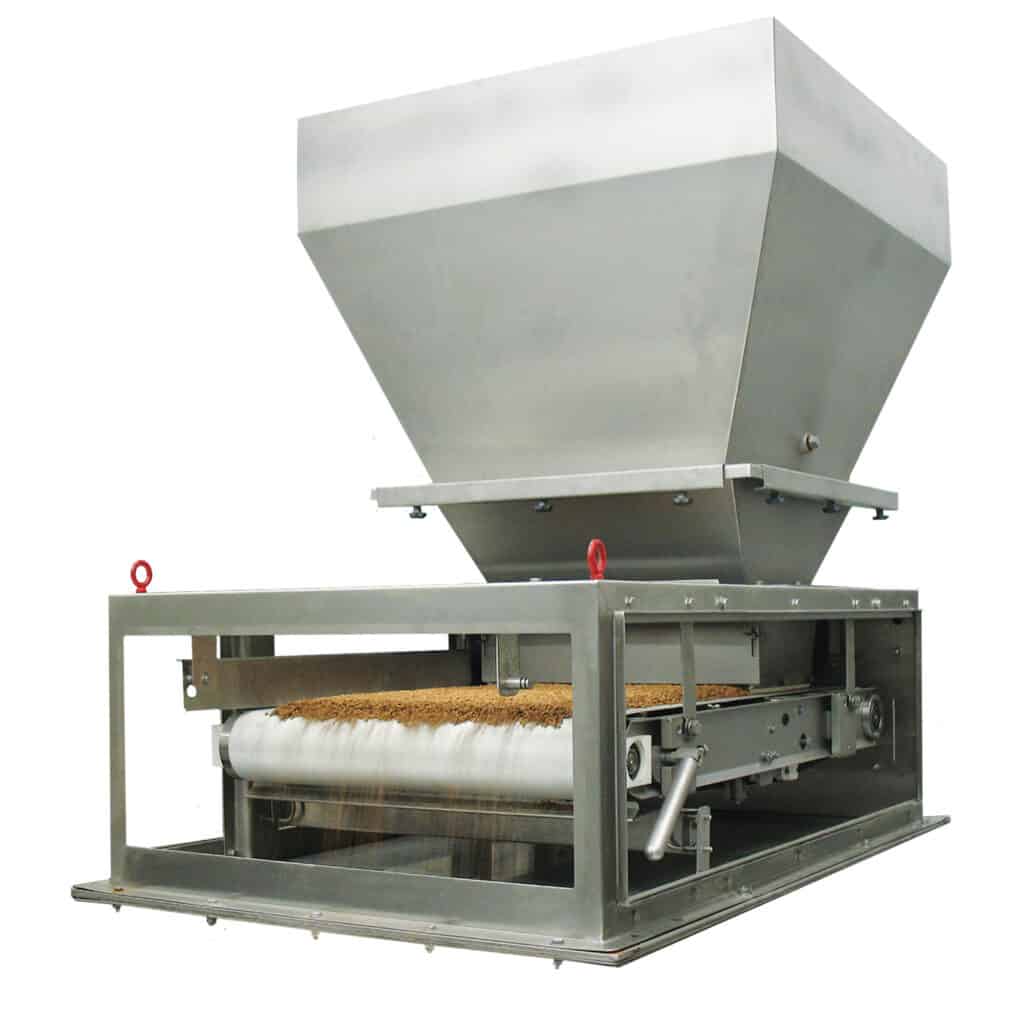 Unique features include easy belt removal, a simplified weighdeck, and an automated belt cleaning system. Belt removal takes place by rotating the cam, which enables the head pulley to slide backwards allowing for easy removal or installation of the belt in seconds. The weighdeck one piece drop-in design provides simple, fast replacement of the loadcell.
Each weighbelt is equipped with a plow scraper that automatically removes debris off the belt and pushes material to the outer edge. A head pulley belt scraper removes build-up on the carrying side of the belt and returns scraped off material to the main material flow. The belt scrapers simplify cleaning and reduce product loss.
MULTIDOS® DEA Weighbelt feeders are offered in 12" and 24" belt widths with accuracies of ± 0.25% to 1% of set rate sigma, and feed rate capabilities up to 1,680 cubic feet per hour. A belt influence compensation system monitors the weight, slippage and tracking of the weighbelt. This helps eliminate tare variations keeping the weighbelt operating at peak performance. With precise weighing and feeding capabilities the MULTIDOS® DEA Weighbelt is the perfect bulk material handling solution for a wide range of process applications.