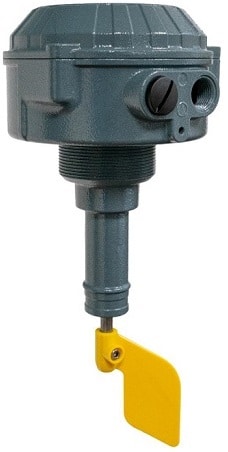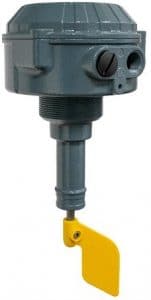 The detection of material is achieved by a rotating paddle. If material impedes the rotation of the paddle, the motor topples of its axis and triggers an alarm.
The RG1 can be top and side mounted and has a variety of compatible paddles which offer the ability to detect a wide range of products. Optional extensions and shard guards make installation easier and cater for more challenging applications.
Approved for explosive atmospheres: ATEX zones 20 and 21 for dust.