Van Beek Introduces Sisca, an Online Customization Configurator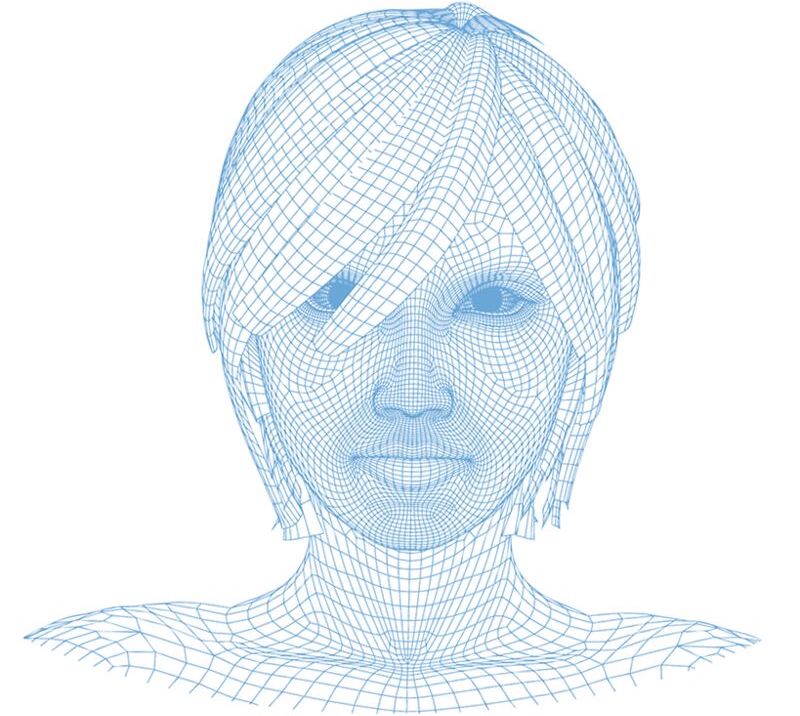 With the introduction of Sisca, an online configurator for screw conveyors, Van Beek once again demonstrates its ability to innovate. This unique customisation tool enables Van Beek's knowledge and expertise to be available 24/7. "With Sisca, we offer customers in our sector an unrivalled opportunity to receive a customised quote, including delivery times, in near real time", says Perry Verberne, Van Beek's managing director.
With its innovative configurator, Van Beek takes a stride forward in the configuration procedure for screw conveyors. Sisca enables Van Beek customers to independently configure a customized solution, which is beneficial in terms of both price and delivery time. This makes it possible to configure a screw conveyor within the available budget, and without compromising on the high standards of quality for which Van Beek is recognized.
Revolutionary tool
Verberne: "We can now share with our customers the expertise that is inside the minds of our engineers. The online engineer is certainly not a replacement for our sales engineers, however, it collates our customers' initial information requirements regarding price and delivery time." The Managing Director is very proud of this revolutionary tool, which was developed in-house. Whereas existing configuration tools in mechanical engineering only offer the possibility of linking standard modules, Sisca excels in well-thought-out customization. The online engineer always takes into account the customer's specific product and production process. It offers a wide range of possibilities when it comes to specifications, such as the required design, the type of material, various cleaning options, and whether the screw conveyor will be located in an environment where, for example, ATEX guidelines may be in force.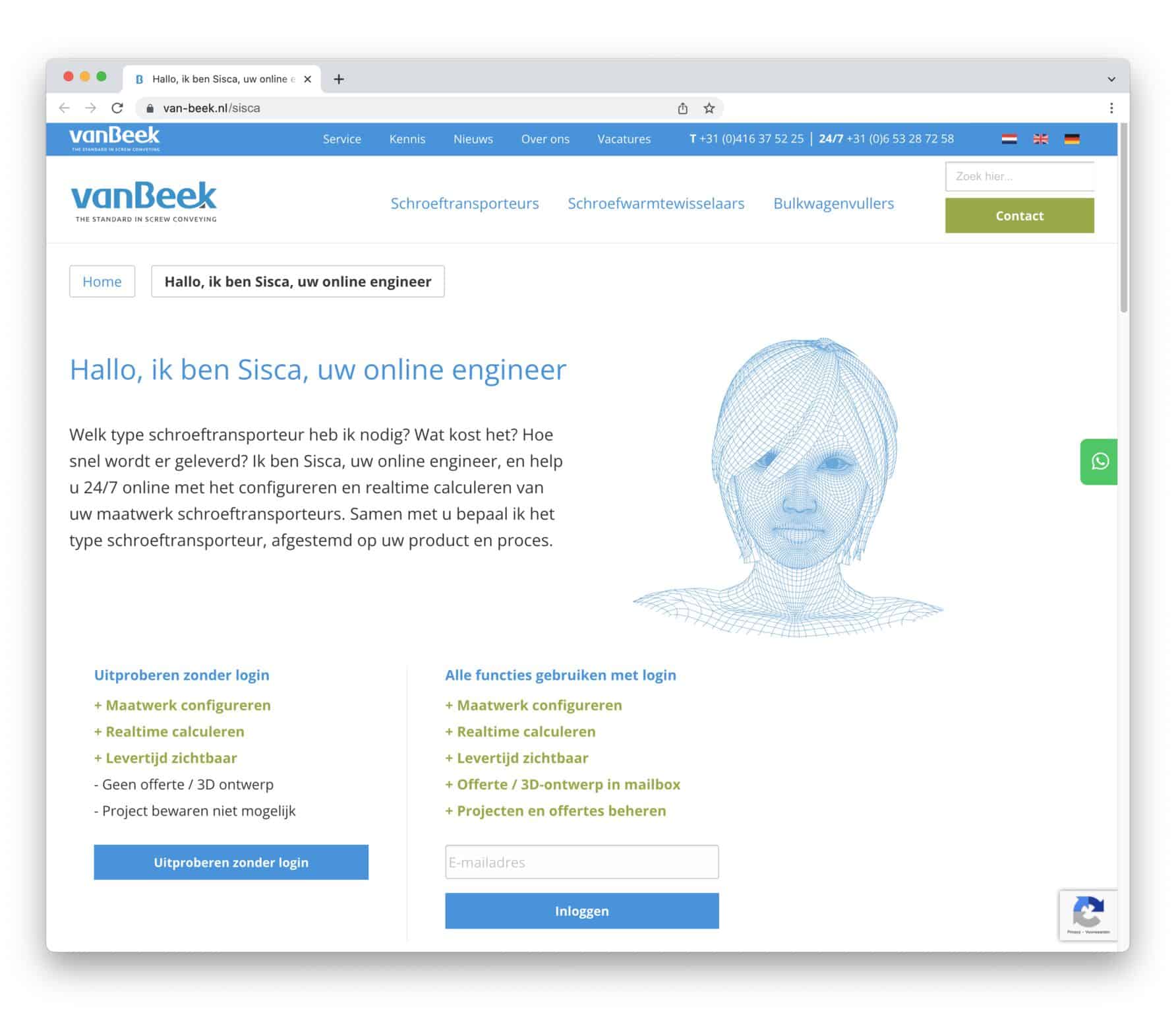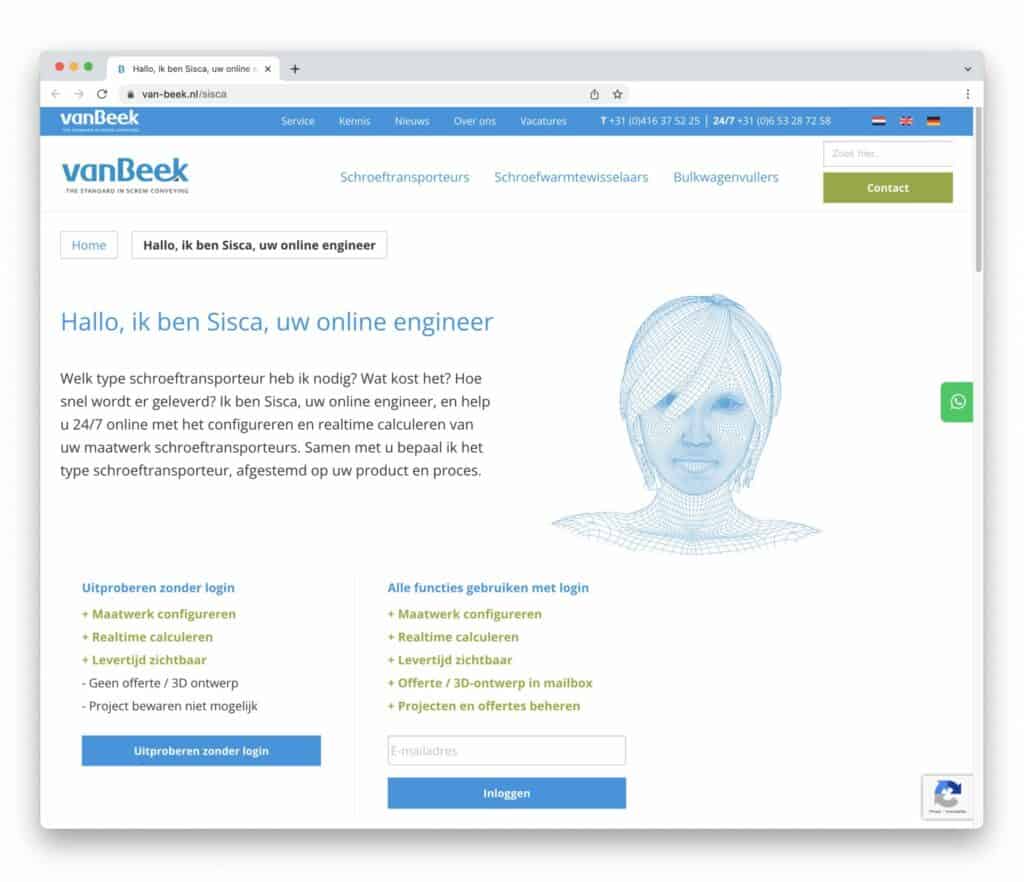 3D-model
In short, the innovative online engineer is extremely user-friendly, has a logical structure, and allows users to manage projects via their own account. Sisca offers the opportunity to be advised at any time of the most suitable screw conveyor system. Within an hour, the designed configuration is emailed not only as a quote, but also as a fully developed 3D-model. "Personal contact with our specialists remains possible at every stage of the configuration process. After all, Sisca is a unique addition, not a replacement for, the more than 80 years of knowledge and experience that Van Beek has accumulated," Verberne explains.
This article is published by
A Van Beek is always customised
Van Beek
is
the
specialist in the area of screw conveyors. Our core activities consist of selling, designing and manufacturing screw conveyors, Dino bulk truck loaders and Celsius screw heat exchangers. ...