Zavhy's 3D Concrete Printer: a Mix of Expertise!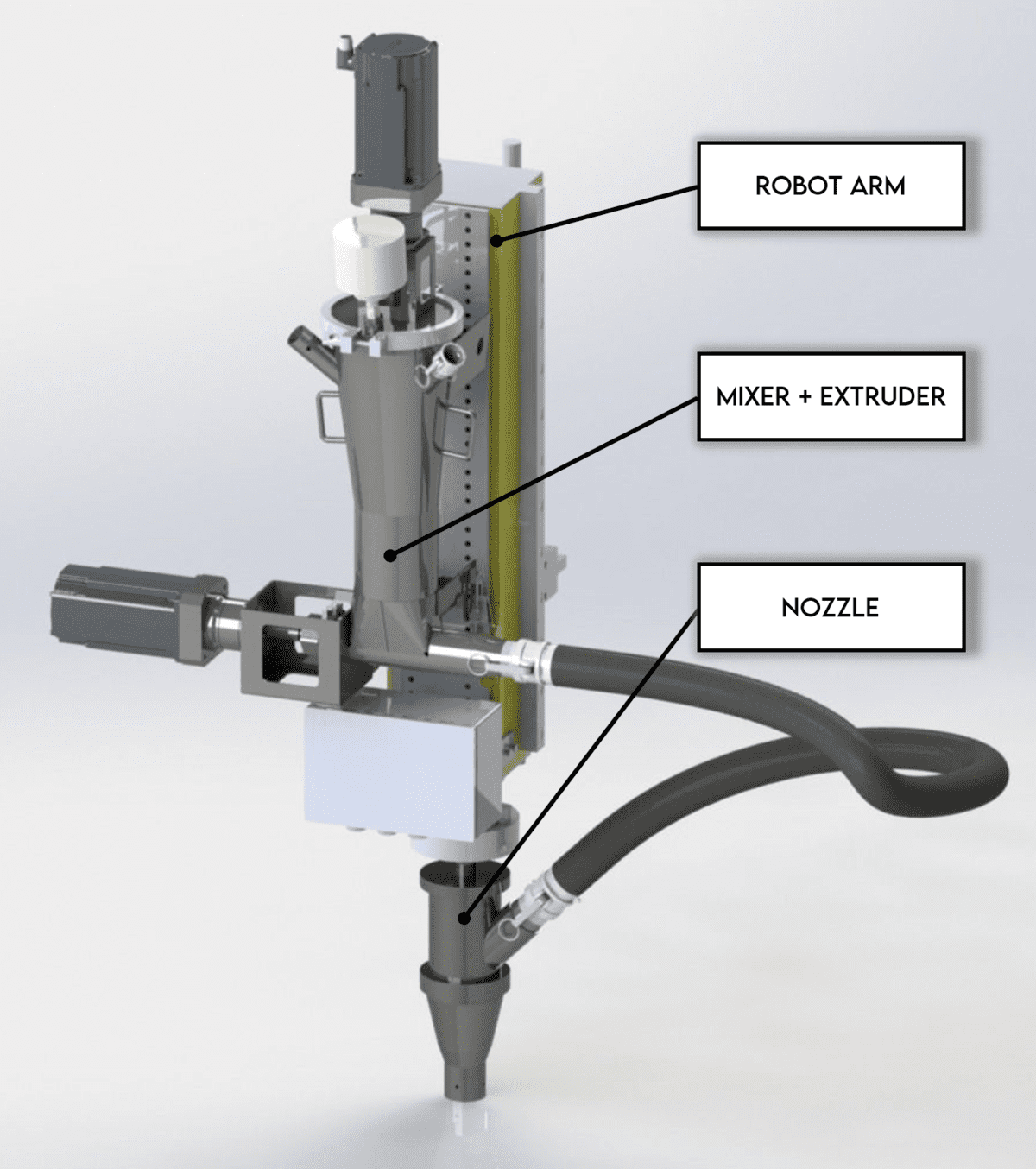 With a well-chosen recipe and the best kitchen utensils, you can create the most delicious dishes. Naturally, this is not entirely comparable with 3D concrete printing. However, it's a fact that the Zavhy, Van Beek and TBRM companies are the perfect ingredients for innovative concrete and a special 3D printer.
How it began
Greener, smarter, stronger. With this concept in mind, Zeeshan Yunus Ahmed began his PhD thesis in 3D concrete printing at Eindhoven University of Technology (TU/E) in 2020. He envisaged one machine for mixing wet concrete with fibre and the accurate application by extrusion using a robotic arm. With support from the TU/E and a Stimulus Program Management subsidy, he started working with fellow students in 2021. And he established his own company, Zavhy.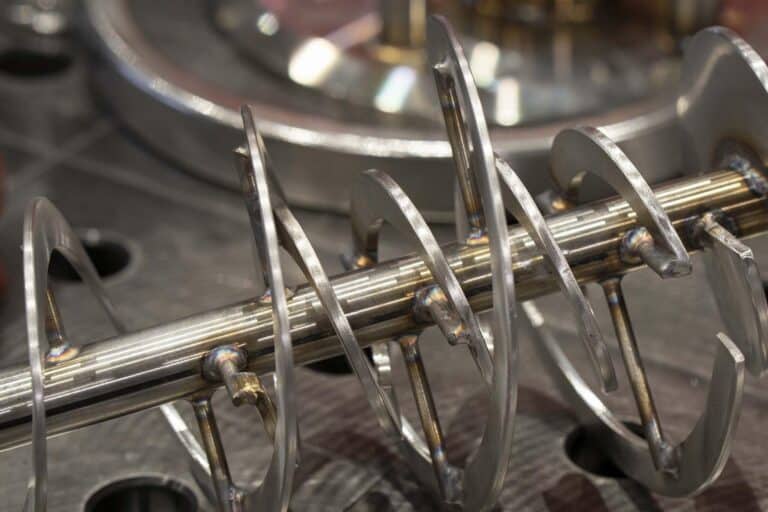 Ironclad concrete without (labour-intensive) iron reinforcement. With as little cement as possible to reduce CO2 emissions. And without much residual material, since it's printed layer by layer. It provides a cleaner and less labour-intensive working method. The challenge lies in ensuring the correct mix of wet concrete and fibre. And Van Beek is an expert in mixing and dosing!
'Green' concrete
Daan Mulder works in R&D as a test engineer at Van Beek. And working on a very important part of the Zavhy 3D concrete printer: the components that dose, mix and extrude the wet concrete and its ingredients. Van Beek has a great deal of experience in the manufacture of mixers and dosers and has therefore been asked from the outset to participate in this Fibre Reinforcement Entrainment Device (FRED) development project.
It's in the mix!
Concrete combined with fibres is suitable for various applications. For example, while one type of fibre strengthens the concrete, another may increase its bending resistance. Which fibres are most suitable and in what proportion is based on Zavhy's scientific knowledge of these materials.
Exciting times!
However, the actual machine must do the work. This is precisely why the current project phase is exciting for Zavhy, TBRM and Van Beek. Daan explains why: "We are currently commissioning the prototype. This means that TBRM controls the extrusion and the robot arm, among other things, and Van Beek tests the fibres and other fillers. Think of it as recipes that we put into practice. We focus on dosing the correct fibres, and also on the mixing and extrusion process." He continues: "It's a continuous process of adjusting and steering in order to finally arrive at the customer-specific machine that can make and apply different types of concrete."
The future
The development project for FRED will be completed by the end of 2023. There will be a market-ready machine for the concrete sector to make and apply customised concrete. Less labour-intensive, with less residual material and less impact on the environment. An innovation using Van Beek's knowledge and components.
This article is published by
A Van Beek is always customised
Van Beek
is
the
specialist in the area of screw conveyors. Our core activities consist of selling, designing and manufacturing screw conveyors, Dino bulk truck loaders and Celsius screw heat exchangers. ...