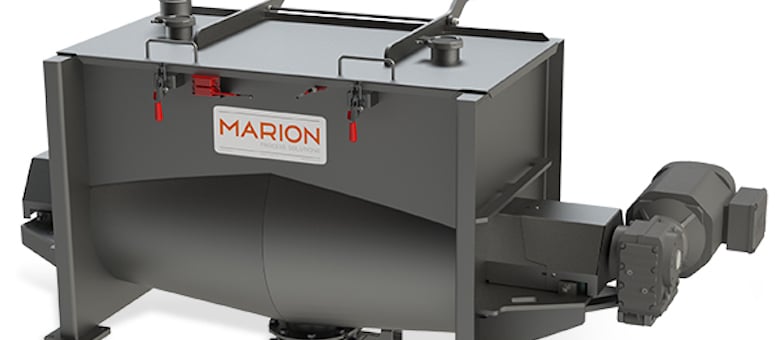 Marion Process Solutions, an innovative process solution provider who has been serving companies in emerging markets since 1938, announces the expansion of its product offering with three new Momentum Series blenders and mixers. The Momentum Series expands Marion's product line to offer a fluidizing paddle mixer, V cone blender, and double-cone blender.

The Momentum Series Fluidizing Paddle mixer provides rapid, gentle mixing while reducing power costs on a per-tonnage basis. The mixer is designed with a conical-shaped trough for fast and simple material discharge while reducing the potential for the material build-up and improving sanitation. Benefits of this new mixer include:
Reduced mixing times through inward and outward mixing movements
Consistent mix quality
Easy cleaning to reduce downtime
Gentle movement for delicate materials
Reduced power consumption per quantity of mixed
Marion's Momentum Series V Cone blender is a classic tumble mixer for formulations with free-flowing material and uniform particle size. This blender is ideal for pharmaceutical, nutraceutical, and powder processing applications. Benefits of the V Cone blender include: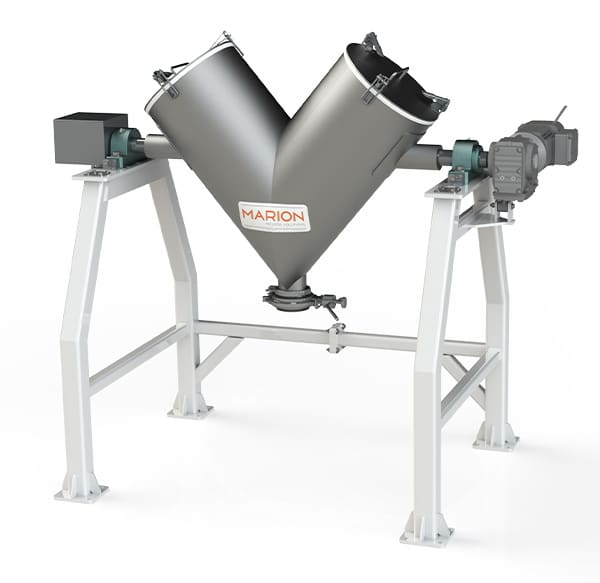 Thorough, low-impact blending
Clean by design with no internal moving parts
Optional intensifiers
High-quality design, fit and finish
The Double-Cone blender in Marion's Momentum Series combines tumble blending with rapid, low-impact mixing. Its revolving action induces a highly uniform mix and is the ideal blender for coffee, tea, pharmaceutical, glass, and ceramic mixing applications. Benefits of the double-cone blender include: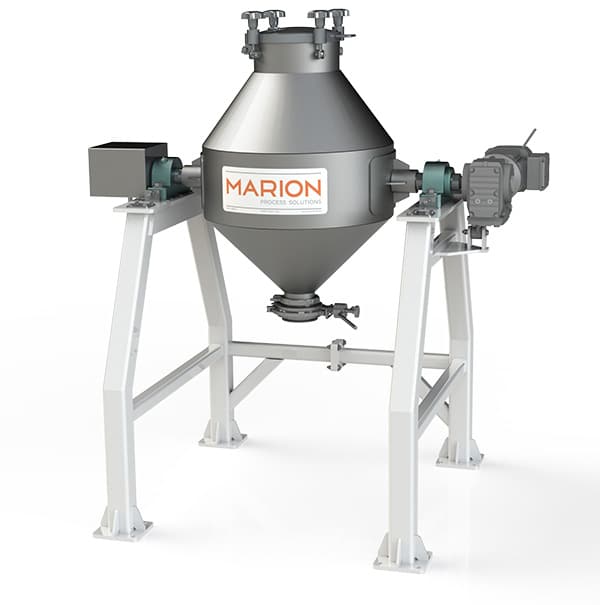 Easy discharge and drainage
Operator safety options for guards or barriers
Clean by design with no internal moving parts
High-quality design, fit and finish
Marion's new Momentum Series products are precision built in the United States, handcrafted by Marion's expert team to meet the exact specifications of each customer.

"The Momentum Series reflects the force that drives us forward in providing value and innovation to our customers for more than 80 years. We are excited to expand the range of Marion's products with the new Fluidizing Paddle mixer, V-Cone blender, and Double-Cone blender," said Lee Eilers, CEO of Marion Process Solutions. "We're honored to have the privilege to serve leaders who accept nothing less than exceptional. As the mixing and blending leader in the powder bulk solids arena, we've leveraged Marion's design and engineering prowess to create momentum for our customers as they continue to grow and prosper."
This article is published by
Dedicated to delivering insight, innovation, and competitive advantage to thousands of customers in the food, mineral, plastic, chemical and biomass industries, the Marion Process Solutions' footprint spans over 70 countries on six continents. Innovative solutions include WaveMix, the industry's sole microwave mixing and drying capability.
About ...