Rapid and Efficient Mixing of Powders and Granular Materials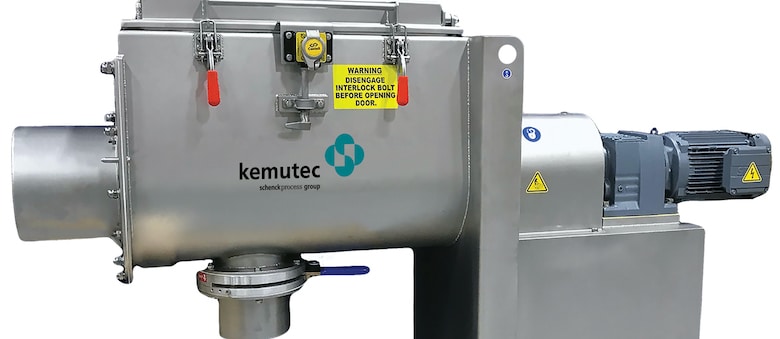 Kemutec, part of the Schenck Process group offers an extensive range of Gardner Mixers and Blenders for the efficient handling of powders and granular materials.
With a wide range of experience and technical expertise, Kemutec can provide solutions for all powder blending applications. For batch processing, Kemutec offers its line of L and HE Series Gardner Ribbon Mixers and Blenders.
L Series U-Trough Ribbon Mixers
Designed with hygiene in mind, the L Series U-trough Ribbon Mixer is perfect for small-batch applications. This compact range of mixers is supplied with working capacities of 35-400 liters. A large, hinged lid and all-around access to the outlet makes for easy filling and emptying.
Features of the L Series Ribbon Mixers:
Small and compact
Model range – 35L (1-1/4 cu. ft. ) to 400L (14 cu. ft.)
Full-length opening top covers for maximum access
Easily removable agitator
Interrupted spiral agitator
Large range of outlet valves available
HE Series U-Trough Ribbon Mixers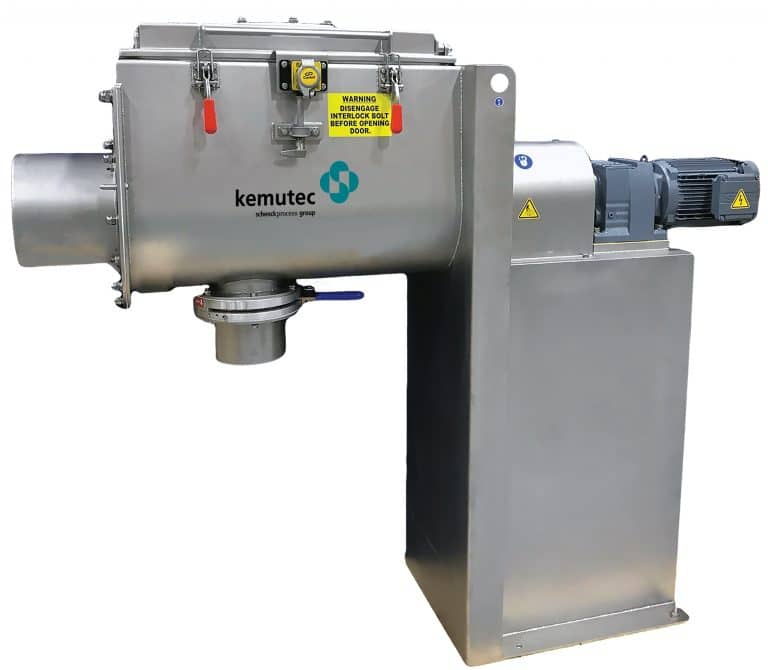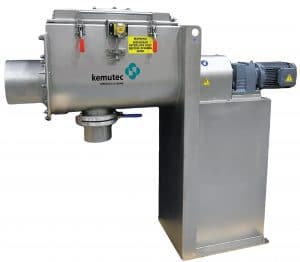 Capacities range from 100 to 20,000 liters. HE Series U-Trough mixers have an unconventional short aspect ratio (length to diameter) mixing trough. Short mixing times combined with low energy, gentle action, and high efficiency ensure that minor ingredients are dispersed homogeneously without the need for pre-mixing.
Features of the HE Series Mixers:
Short-aspect ratio mixer trough
High-efficiency "double helix" agitator with only six mixing blades
Large top cover for ease of access
Low-energy mixing
Ideal for sticky powders
For more information call 215-788-8013 or email sales@kemutecusa.com.
This article is published by