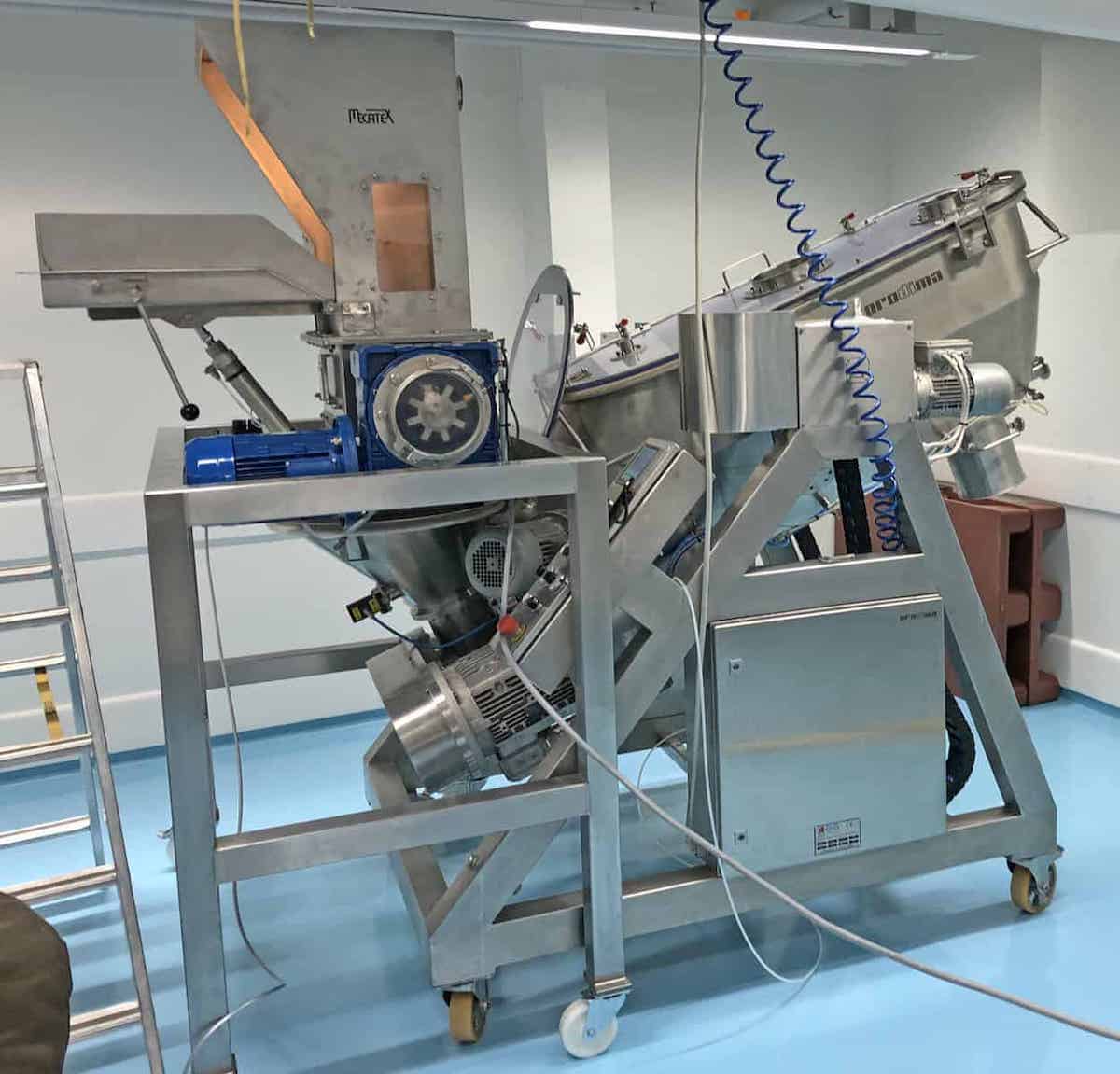 Mixing, homogenizing - Mobile combination with lump breaker for bagged products
Prodima Mixers S.A. has been building and selling batch mixers for efficient mixing and homogenization in practically all industries where powder, flakes, granules, etc. need to be efficiently mixed for around 50 years.
Its special mixing tools guarantee the highest mixing quality, short mixing times, flexibility in installation and use, and low energy consumption. Added to this are flexible usable volume (10-90%), simple operation, quick and easy cleaning and a mobile system. Wetting and the addition of fats are also possible.
Available sizes: 15 – 2,500 litres.
This application example is about mixing the main components in bags with aromas and other small components homogeneously and quickly. The bagged products are fed in via the filling funnel and the mixing screw conveys the product into the mixing tank. The small components can be added from above through an opening in the lid or, of course, through the filling funnel.
One of the main components (salt) contains large lumps. To allow this bagged material to be fed in, a lump breaker is placed over the mixer's filling funnel.
Process: the lump breaker is moved to the mixer and positioned over the filling funnel. The low-dust connection is ensured by a flexible sleeve The bag is placed in the tiltable trough and can be anchored. The lump breaker now takes over the crushing of the large lumps. The remaining lumps in the mixing tank are efficiently reduced with the high-frequency shearing heads, which rotate at more than 3000 /m, and also allow rapid and homogeneous mixing with the other components.
Mixer and lump breaker are mobile and can be easily moved.
This article is published by
Powder and granule mixers, combining performance and user friendliness. For food, cosmetic, chemical and pharmaceutical industry.
All our mixers are equipped with a tilting tank. Mixing is achieved by the joint action of the screw and the carefully designed tank. The screw conveys the powder (or granules) upwards which then comes back by ...