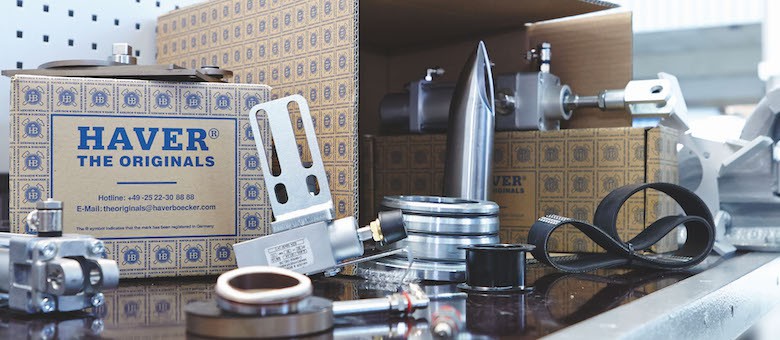 "Where wood is planed, one finds shavings." This proverb applies to almost every work environment. The filling of loose, bulk materials with HAVER & BOECKER packing lines is already dust-free and without product loss, yet wear and tear of individual parts - and thus decreasing performance - are part of the normal life cycle of all line components.
Therefore it is important for manufacturing and filling companies to maintain these parts regularly and, in the best case, to have them readily on stock so that they can be replaced whenever necessary or as a precautionary measure against long downtimes. HAVER & BOECKER offers its customers a wide range of service programs for maintaining their lines. These include the expert HAVER & BOECKER spare parts onsite analysis.
Preventive maintenance for long lifetimes
The best protection against unexpected downtime is the regular maintenance of all components. With the HAVER & BOECKER onsite spare parts analysis, the system is prepared for preventive maintenance and matched to it. Here a service technician specifies which spare parts need to be replaced over the short or long term, as wear and tear become apparent or, as experience shows, can occur after a certain period of operation. For this purpose, the technician inspects the entire packing system during operation and diagnoses which problems are currently present and which could develop. This is followed by a closer look at the filling spouts and the bag applicating systems and their evaluation. The customer then receives a list of required spare parts along with a recommendation as to which parts he should keep on the stock in order to allow him to react as quickly as possible. These for example may include sliders, aeration nozzles, or connector hoses that come into contact with the filled product and therefore are subject to greater wear and tear.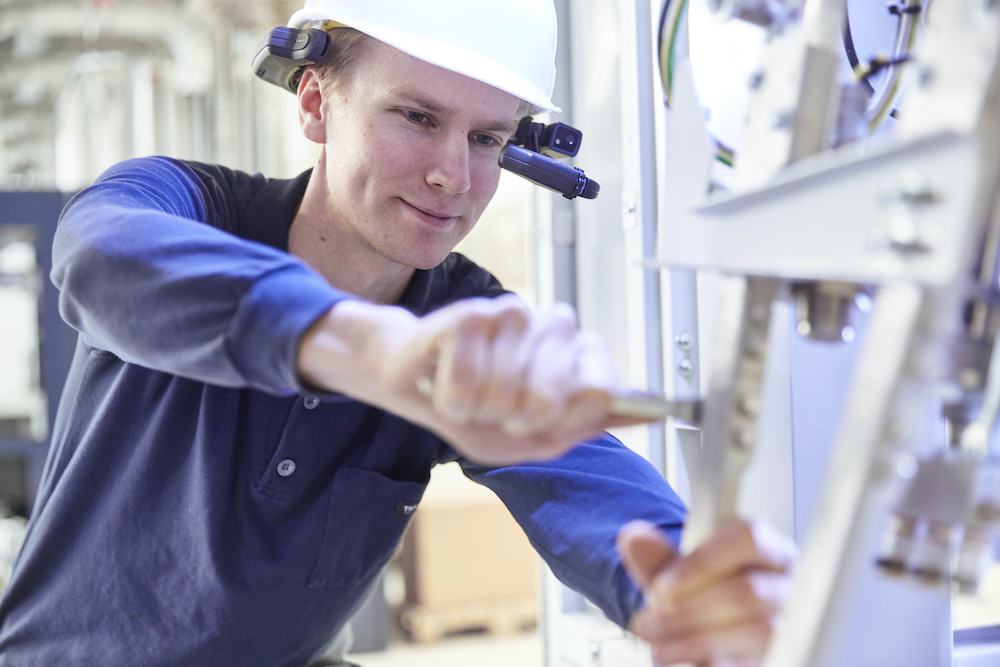 More than a diagnosis
"When it comes to spare parts, the customer benefits from the expertise and experience of our employees. As trained mechanics, mechatronics experts, or electricians, they know the machines down to the smallest detail and know where and under what conditions wear occurs. They look at the machine and its environment as a whole", says Rolf Vossloecker, a technician at HAVER & BOECKER for 25 years and a service engineer for 5 years. "In coordination with the HAVER Service Support, the customer can book an onsite spare parts analysis for the purpose of preventive maintenance at any time. If the technicians notice minor discrepancies onsite during the inspection, they will take additional optimization action after consultation with the customer," says Vossloecker. In addition to an expert, value-free description of the packing system's condition, and a list of spare parts, customers also receive an inspection of the weigher parameters, the function of the bag applicating system, and the packing system, and the latest software version. If necessary, these parameters are adapted and optimized.
Advantages of spare parts reception
Regular maintenance and planned spare parts availability lets the customer reduce the possibility of production downtime. As a result, he increases the availability of his entire packaging line while monitoring wear. The costs for these regular, minor maintenance operations as well as the original spare parts are easily calculable. To maintain the warranty and the perfect flow of the entire line, HAVER & BOECKER recommends the exclusive use of original spare parts. "Parts from other suppliers are produced differently. While the original parts are designed according to the real machine blueprints and are therefore 100% compatible, copies may have the wrong dimensions or may not meet the material requirements. In addition, original spare parts are generally compatible with older models," explains Vossloecker.
Rapid deliveries against costly downtimes
Of course, stocking spare parts entails space and expense. The professionals at HAVER & BOECKER know that. It pays to keep certain parts, including aerators, sliders, and rubber parts always on-site and quickly available. Other parts such as cylinders and repair kits are kept in stock at 20 service locations worldwide and can be delivered within a short time. HAVER & BOECKER spare parts are available for at least ten years. In some cases, even longer periods are conceivable due to downwardly compatible production and planning.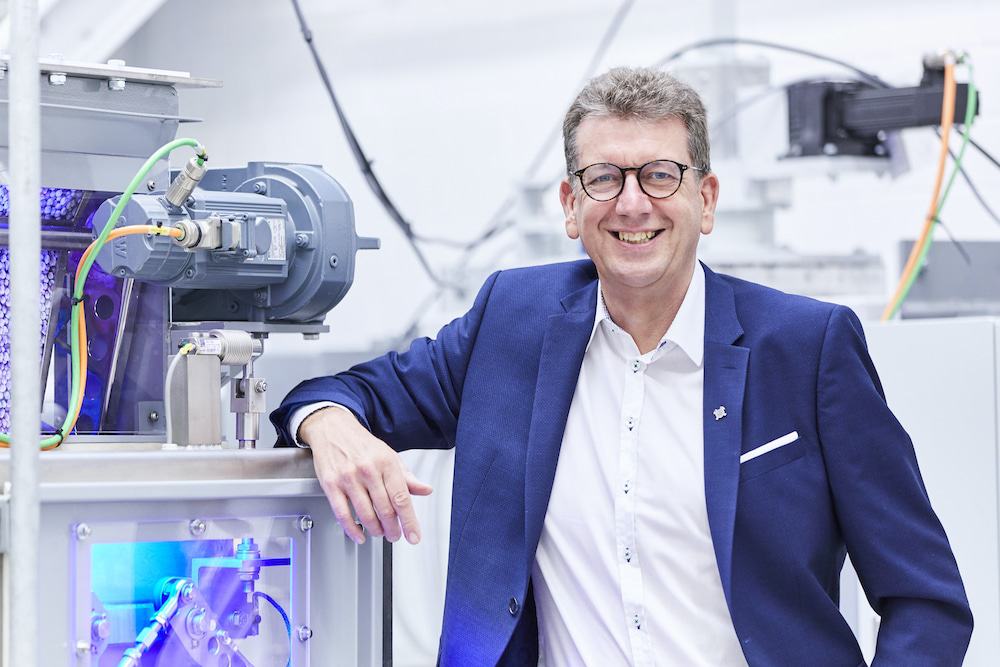 Preventive measures through maintenance, monitoring, and POP
In addition to spare parts maintenance, HAVER & BOECKER offers a wide range of services for the entire packing line in order to achieve the desired Perfect Flow. This includes optimization plans such as POP (Plant Optimisation Plan) in which all the line components are analyzed and optimized, conversions with more efficient new parts or retrofit packages as well as the HAVER QUAT²RO Monitoring, with which the customer can continuously call up current production and maintenance information on a computer, tablet or smartphone while on the go and thus intervene directly in case of deviations. Should unexpected malfunctions occur that the customer cannot correct himself, the 24-hour QUAT²RO Remote Service offers internet-based remote maintenance, for example for eliminating software glitches or correcting operating errors.
Service offer for all technologies
Together with its technology subsidiaries, HAVER & BOECKER is offering an end-of-year spurt special: For all spare parts orders from 2,500 Euro, every customer will receive a voucher of 8 percent until 31.10.2020 inclusive. The voucher can be redeemed with future orders for all products and services for all technologies until the end of 2021: HAVER & BOECKER Niagara (only for Europe, Asia (except India), North Equator Africa), IBAU HAMBURG, SOMMER, Feige FILLING, BEHN + BATES, HAVER & BOECKER, and NEWTEC BAG PALLETIZING.
This article is published by
Leading Manufacturer of Packing Technology for Bulk Products
The HAVER & BOCKER Machinery Division has its headquarters in Oelde, Germany and is, in addition to the Wire Weaving Division, one of the two divisions of the HAVER & BOECKER OHG. The Machinery Division and its various subsidiary companies are specialised in developing and ...