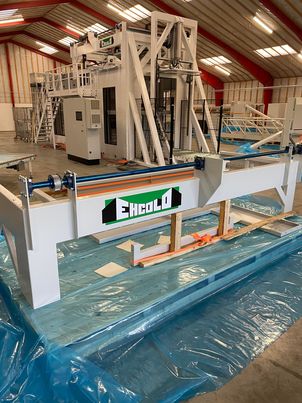 Imagine buying a new palletizer, a turnkey packing line or the newest stretch hooder. You have invested a lot of money in this new technology to make your business more efficient. You would of course expect a high quality and that it's being shipped and unloaded in a perfect condition.
At Ehcolo we, therefore, seal our high-quality machines with the latest technology to protect all the metal parts for sea freight shipping. Our pallet sled fits perfectly into the container for easy loading and unloading. The film is transparent to make it easy to identify the machine parts. We use GKD Gel for absorption of humidity and another feature is that the film is non-toxic and recyclable. Here at Ehcolo we value high quality and care for the environment. Read more about how we care about the environment in the most innovative way here: https://ehcolo.com/en/sustainability/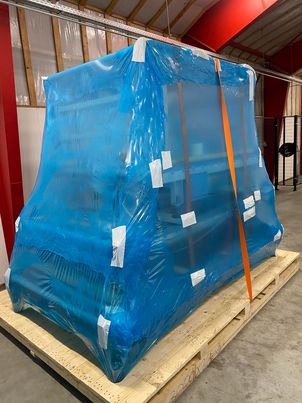 Because we pack our bagging and packaging machines with the film, the machines are ready to use immediately after unpacking with no additional cleaning, which saves you money because you can spend your time elsewhere. The film is especially good when it comes to sea freight shipping because it provides protection against salt air and eliminates any rust claims.
We provide the most effective multi-metal corrosion protection for our products and the highest premium quality in our bagging and packaging machines.
This article is published by
EHCOLO A/S is specialized in designing and manufacturing different types of palletisers, which offers the best technical and economical solutions to the automatic bag and box handling industry. Ehcolo can supply 14 different models of palletisers for all types of bags on all types of pallets and standard with capacities from 300 to 2500 bags per hour. Other ...