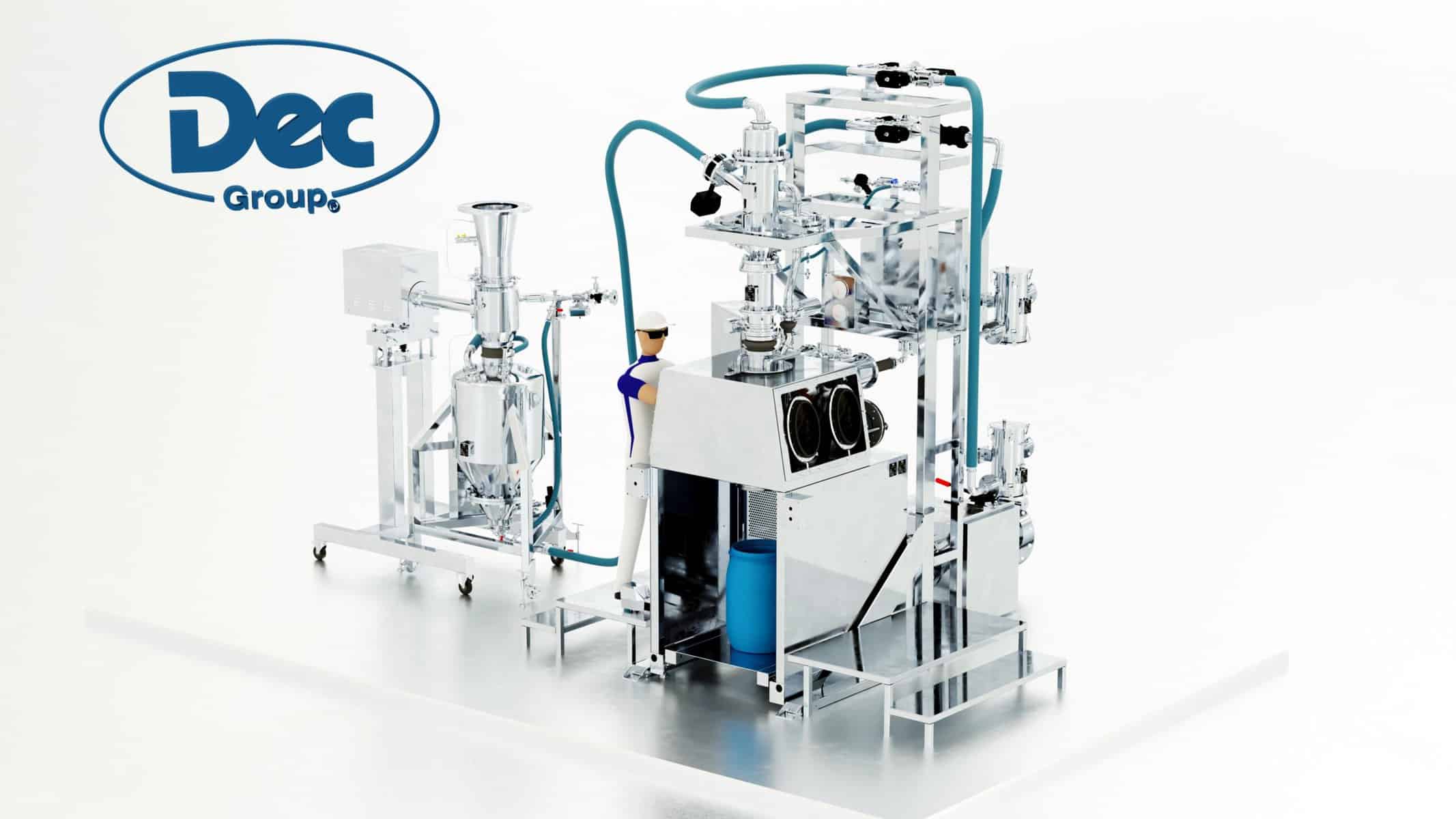 In pharmaceutical manufacturing, some products require high containment measures to ensure the safety of workers and the environment. These products are highly potent or hazardous substances that need to be handled carefully.  Therefore, automation and containment solutions play a critical role in handling highly potent powders. These approaches help to minimize the risk of exposure, while also improving efficiency and quality control.
Automation involves the use of equipment and software systems to perform tasks that would otherwise be done manually. In the context of handling critical powders, automation helps to minimize the amount of human interaction required during the manufacturing process. Containment, on the other hand, involves the use of specialized equipment and procedures to isolate the potent powders and prevent their release into the environment.
Dec's High Containment Pack-Off System is a beautiful example reflecting these aspects. Final API powders must be packed under a controlled atmosphere and at the same time operators must be protected from product exposure.
Often, the packing system is installed in a clean room and contained by an enclosure. The aim of this system is to enable the final packing of APIs in a contained and GMP manner without the requirement of a clean room around the filling area.
The system prevents product contamination from the outside atmosphere as well as operator exposure at all times. This concept, validated by competent authorities, allows to handle OEB 5 materials (0.1-1 µg/m3 ) as it comprises primary and secondary containment with an additional level of safety.
The system consists of a compact glove box integrating a CLS Continuous Liner System. The cabin provides laminar flow and a lifting system to seal the drum to the liner head. The glove box enclosure system is equipped with air handling system that control the low of air and filter out any airborne particles in and out, preventing the release into the surrounding environment and product contamination. It can be set under positive or negative pressure according to process requirements.
The drums are brought into the pack-off cabin and are then sealed by the pneumatic lifting system. An external liner is used to connect/disconnect the drums in a contained manner. The area below the glove box is closed from three sides.
The rear panel is provided with an outward air flow preventing contamination of this area from external impurities or an inward airflow during the filling of the drum when handling highly toxic powders.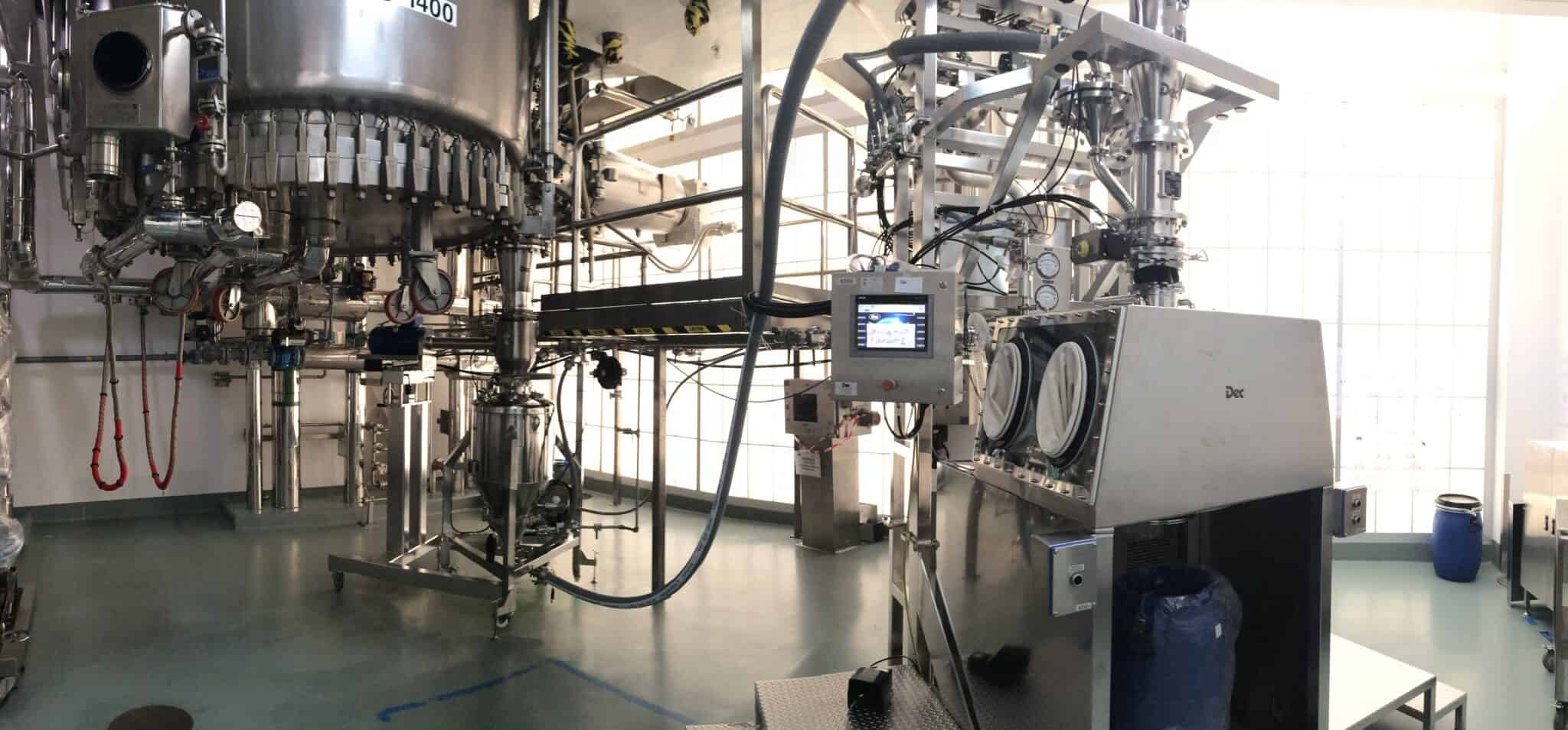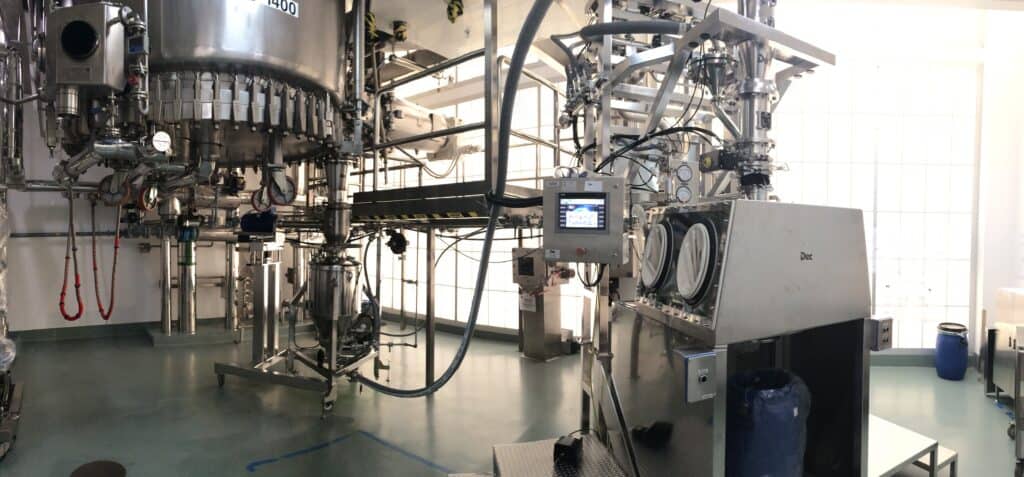 The continuous liner cartridge can also be changed in a contained manner and in order to facilitate the installation of the liner, two operators can work together from each side of the unit.
Installed either directly under the process equipment which has to be discharged, his system can be installed either directly under the process equipment to be discharged or powders can be transferred by a PTS Powder Transfer System® when installed in a remote area.
Options include load cells for precise dosing when using PTS with DosiValve®, a mill or a sieve integrated in the filling line and automated, representative sampling if required.
This equipment can be fully cleaned in place and is suitable for ATEX zone 1/21.
There are many ways how to contain a process, it is therefore important to always assess the given circumstances in order to find the best solution. In all ways however, the combination of automation and containment help manufacturers to achieve a high degree of safety and efficiency resulting in improved product quality, reduced risks to operators and minimized manufacturing footprint as well as increased productivity.
This article is published by
Dec Group, headquartered in Switzerland, is a leading global provider of powder handling and process containment systems.
Their products offer a high level of safety for both operator and product. Their advanced system concepts, from the standard powder transfer system to highly complex ...