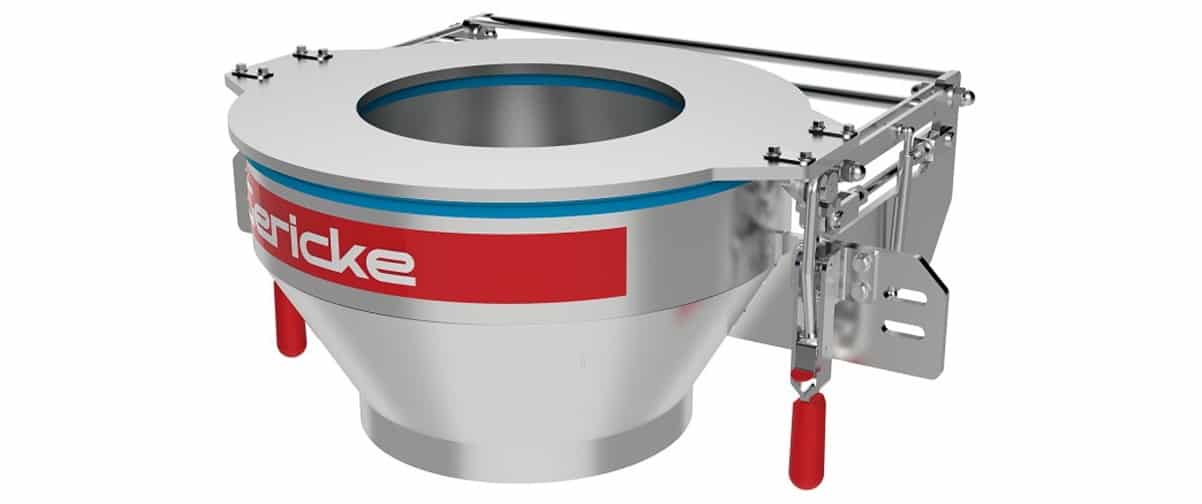 Gericke has designed and delivered many standard and customised Big Bag Unloaders BBU for customers all over the world. Difficult products have varied from fine powders, talcum powder, lactose, flour, cocoa, fibres to zinc oxide.
What you find when unloading difficult products is that the material can be so compacted within the Big Bag that it cakes, bridges and forms clusters. This can make it extremely hard to fully empty the Big Bag.
Using a Big Bag Unloader to discharge difficult products can be tricky to find the right solution, however it can be done.
Gericke has many options when looking for the right result for your product, and it can be all configured with their modular BBU system. These options consist of a vibrating table, bottom massage paddles or side massager. A stretch unit is used for a complete discharge of the bags. Gericke engineers assist to configure the optimised solution for your product and process.
The biggest advantages are that Gericke has testing facilities to confirm that you have chosen the right set up for your product and environment. A huge focus lies on save and dust free manipulation as well and that the design meets latest ergonomic principles.
This article is published by
Gericke Feeding, Mixing, Conveying, Size Control Technology. High-class workmanship for a world of industry. Gericke supplies conveying, sifting, high-precision feeding, and mixing solutions that handle a broad range of ingredients such as pellets, powders, floodable powders and fibreglass for food, chemical, industrial, and pharmaceutical industries.
Gericke process ...