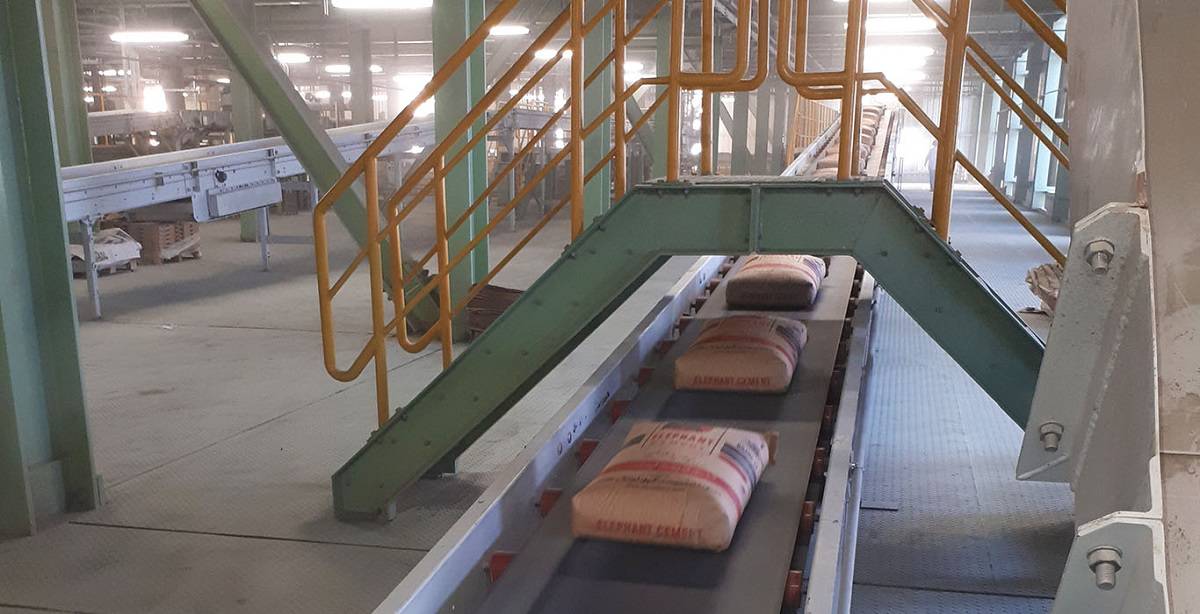 HAVER & BOECKER experts on the development of this fully comprehensive reference book
The brand-new THE PROCHECK GUIDE FOR CEMENT PACKING PLANTS by HAVER & BOECKER compactly bundles the needed practical knowledge for the sustainable optimization of packing lines in the cement industry. The German machinery and plant manufacturer highlights more than 100 different optimization needs experienced by customers worldwide and shows the causes and solutions for each of them. For this purpose, this THE PROCHECK GUIDE draws on over 50 cement plant analyses from the global market, along with several decades of experience from HAVER & BOECKER engineers and service technicians. With this reference guide, HAVER & BOECKER sets a new standard for information for plant operators and technicians. In an interview, the guide's authors Guido Neu (Area Sales Manager, Cement) and Klaus Siewecke (Head of Customer Support) explain why HAVER & BOECKER has taken this step.
What exactly is THE PROCHECK GUIDE FOR CEMENT PACKING PLANTS?
Siewecke: "It is a compilation of knowledge from our service technicians and R&D personnel worldwide. We have gathered the classic optimization needs and symptoms that have occurred in packing lines and analyzed what the causes were. The compendium shows the most common symptoms, their causes and what solutions are available. Plant operators can use it to troubleshoot themselves. For example, anyone who feels ill is familiar with how this works: you enter the symptoms into a search engine before going to the doctor – sometimes with disturbing results. We are one step ahead of this approach and provide customers directly with a diagnostic tool that has been created by our experts, who know our plants down to the smallest detail. Customers can then decide for themselves whether to carry out a repair on their own or whether a HAVER & BOECKER service technician should travel to the site."
Doesn't that reduce your opportunities to be active on site?
Neu: "Our goal is not to send as many technicians as possible into the field, but to have wellrunning plants and satisfied customers. Often, for reasons of time and cost, customers repair the plant themselves without being sure what exactly they are doing. The damage can be greater than if they had done it directly according to plan. With our THE PROCHECK GUIDE for Cement Packing Plants, we therefore also reach plants where no technician has been on site for a long time and contribute to better maintained machines and to greater operator satisfaction and sustainable processes. This is also in the spirit of climate and resource protection."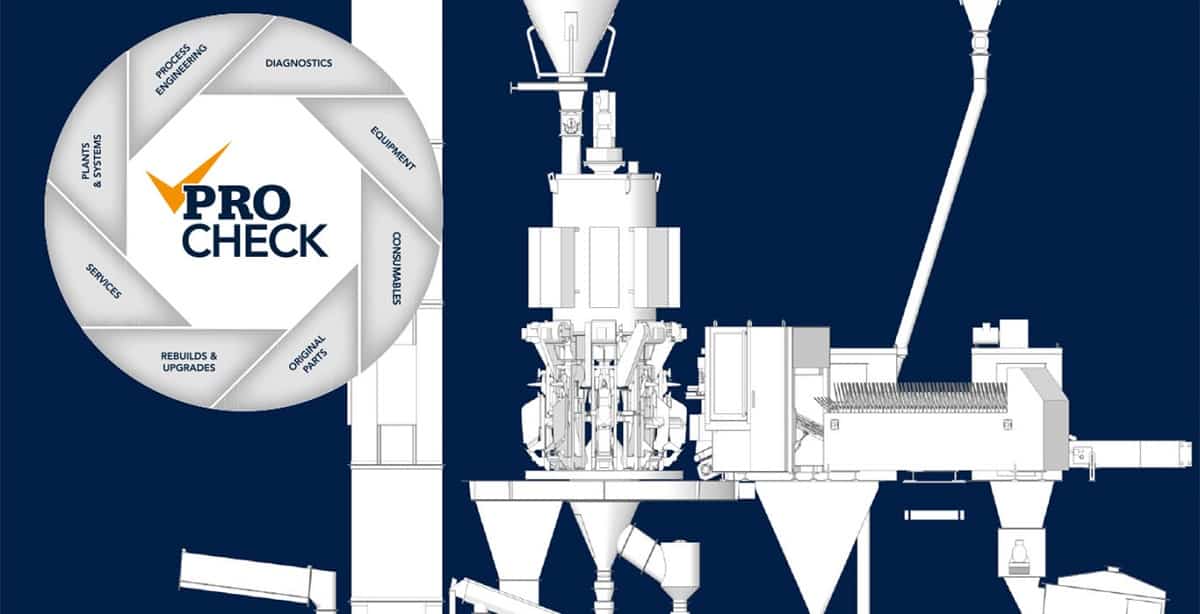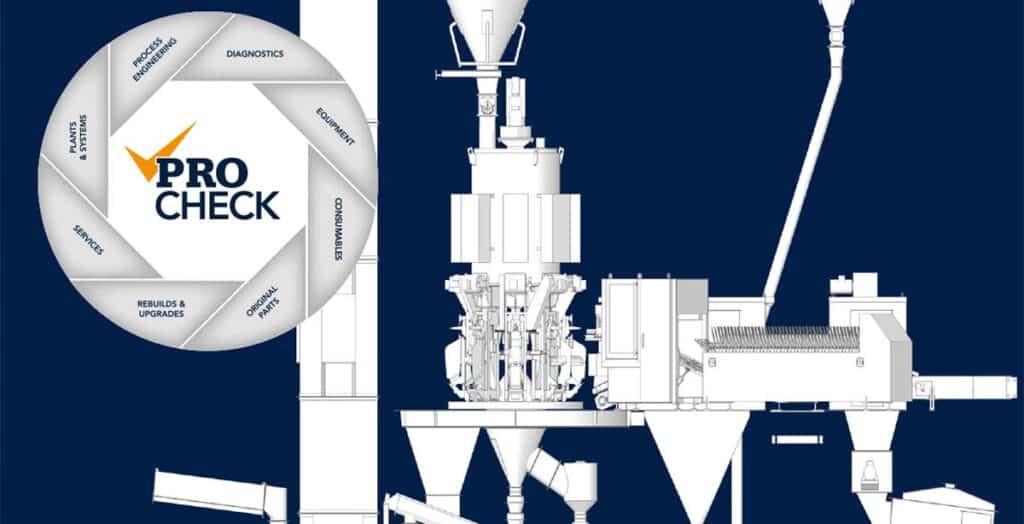 How did bundling this knowledge come about?
Neu: "A few years ago, I was with a customer whose bags were too dirty. He wanted more bag cleaning stations. Cleaning wasn't the problem, though. The lines had hardly been maintained and were aging. They needed intensive maintenance and upgrading because they were leaking at various places. I thought about how to help other customers diagnose situations like this and the basic idea for this guide was born. At some point, Klaus and I talked about how much knowledge we had accumulated over the years and how to preserve it and pass it on to younger colleagues. The result is THE PROCHECK GUIDE FOR CEMENT PACKING PLANTS."
So THE PROCHECK GUIDE FOR CEMENT PACKING PLANTS is mainly for your own technicians?
Siewecke: "No, we have structured the book in such a way that our customers with little previous knowledge can also use it. It can be quickly grasped with the illustrations, precise descriptions and simple explanations. We want to lead our customers to look at the important areas and to optimize them together with us. The book is in English and can be understood with just a little knowledge of the language. Our idea is also that with this book all our service technicians will have something in hand and be able to describe the problem and the procedure to the customer in the same way. This will help avoid linguistic misunderstandings. The customer then also will see that the diagnosis is not just a matter of selling as many spare parts as possible."
With THE PROCHECK GUIDE FOR CEMENT PACKING PLANTS, HAVER & BOECKER is releasing fundamental knowledge to the market. Is this a good move in times of product piracy and copying?
Neu: "Yes, of course! The publication of such a collection of knowledge was intensively discussed in advance. However, we came to the conclusion that as a company we have a great responsibility to protect our environment and the future generations. With efficient, optimally running plants, we help to ensure that energy is used in the best possible way and that the product ends up in the bag, in the best possible quality and with as little loss as possible. This is only possible if the plants are well maintained and operated. THE PROCHECK GUIDE gives operators the knowledge to do just that. They get to know their machines even better and are able to grasp interrelationships and to act appropriately.
So this guide is geared towards the sustainability of your plants?
Siewecke: "Exactly. The cement industry is aware that it absolutely has to do something for climate protection. Sustainability is therefore an extremely important issue for our customers, be it in energy efficiency or in saving resources. With well-running plants, hardly any product is lost and the energy input per bag is lower. Moreover, bags are filled more accurately in terms of weight, the plants achieve a higher output in a shorter time and they are always so well set up and adjusted that the output can be optimally and precisely adapted to the production requirements at the time, regardless of whether a peak situation or a quieter phase is imminent. All this contributes significantly to a more sustainable production process and a better carbon footprint. We can support and ultimately achieve this through better plant knowledge among operators. High-quality and well-maintained plants are the starting point of sustainability, and they are in use for a long time – in some cases we serve customers with 30-35 year old machines that are in top condition. Replacing individual components and modernizing a plant is logically more resource-efficient than building a completely new plant. Even aging plants can deliver top performance through well-combined and the right modernization."
THE PROCHECK GUIDE now serves the current status quo in the cement industry. Is more planned?
Neu: "Definitely. We would like to implement this guide for plants in other industries as well. Moreover, there will be regular expansion. Plants and products change, just as we are constantly developing or upgrading individual components. Our service technicians in the field and our colleagues in development and the Test Center report new observations so that they can be added to THE PROCHECK GUIDE."
How can interested parties get THE PROCHECK GUIDE FOR CEMENT PACKING PLANTS?
Siewecke: "Our service technicians receive the reference book digitally and in print form. Customers and other interested parties can download it free of charge from the HAVER & BOECKER website. We save the e-mail address when downloading so that everyone will be automatically informed when a new version becomes available."
This article is published by
Leading Manufacturer of Packing Technology for Bulk Products
The HAVER & BOCKER Machinery Division has its headquarters in Oelde, Germany and is, in addition to the Wire Weaving Division, one of the two divisions of the HAVER & BOECKER OHG. The Machinery Division and its various subsidiary companies are specialised in developing and ...