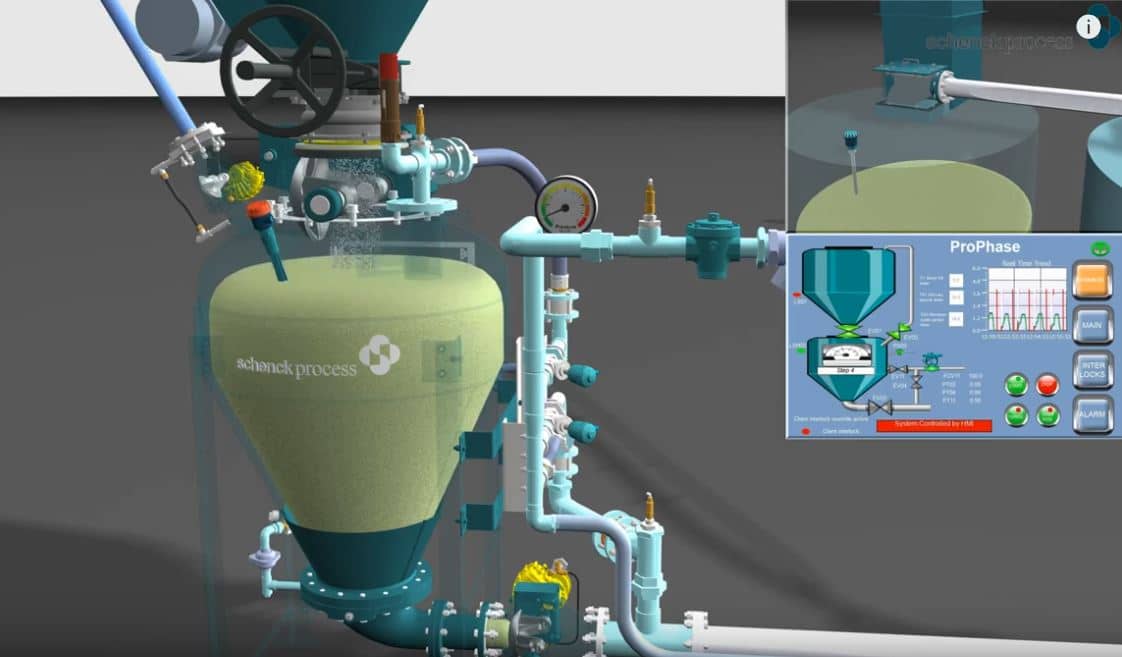 Understanding Dense Phase Conveying is made easier by Schenck Process.
A collection of insightful animations from Schenck Process are available on YouTube, showing how a dense phase pneumatic conveying system optimally operates; using their ProPhase range.
Dense phase pneumatic conveying is a process for moving material and is used across a variety of light and heavy industries. It transports materials through enclosed pipelines, from one silo to the next; carefully moving the material, along the bottom of the pipeline, using high pressure and low gas volumes. 
This form of pneumatic dense phase conveying ensures there is no damage to the material and thereby, provides lower wear on the conveying system.
Their ProPhase system proudly leads advancements, in dense phase conveying. It offers the ability to provide variable handling techniques, all from one unit. It also intelligently includes an IoT controller, for remote simple operation, and performance monitoring, as well as to avoid site tampering. 
ProPhase has also been designed to have minimal moving parts, low wear, very low maintenance, and low attrition of material.
These animations are available to watch now at the Schenck Process Group YouTube channel, in their dedicated Pneumatic Conveying Playlist!
This article is published by