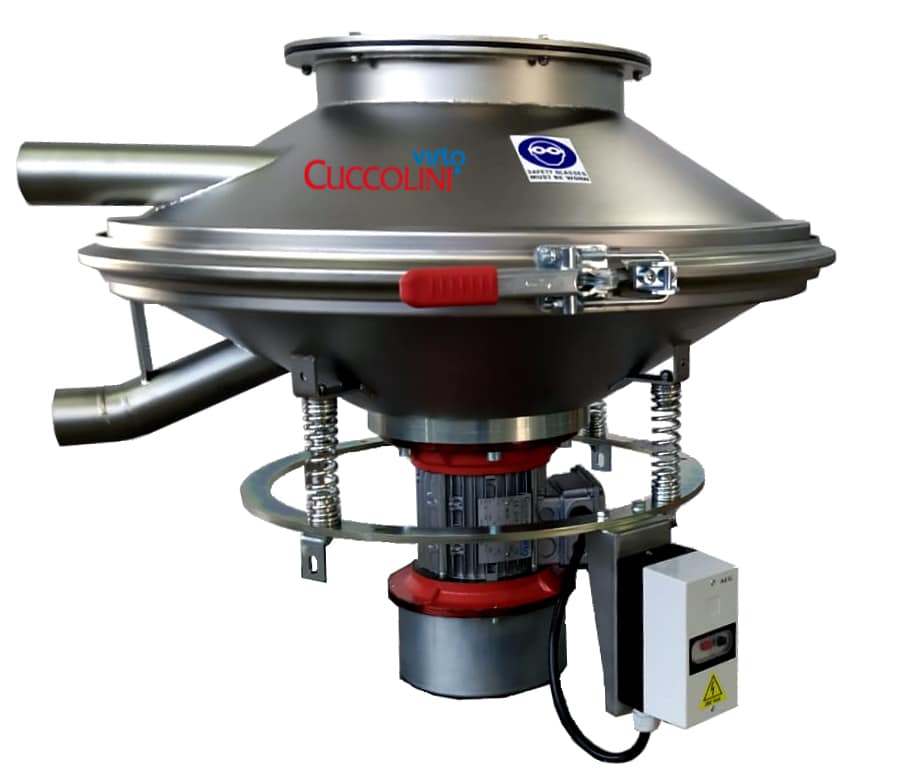 Within 2020, Virto-Cuccolini is completing the C-Line vibrating sieves range with some new models, with the aim of offering our Customers, both plant manufacturers and end users, a multi-faceted range of solutions complying with different installation needs.
Here is the new VTP 800 1/X, that is a single deck vibrating sieve especially studied for pneumatic feeding and discharge.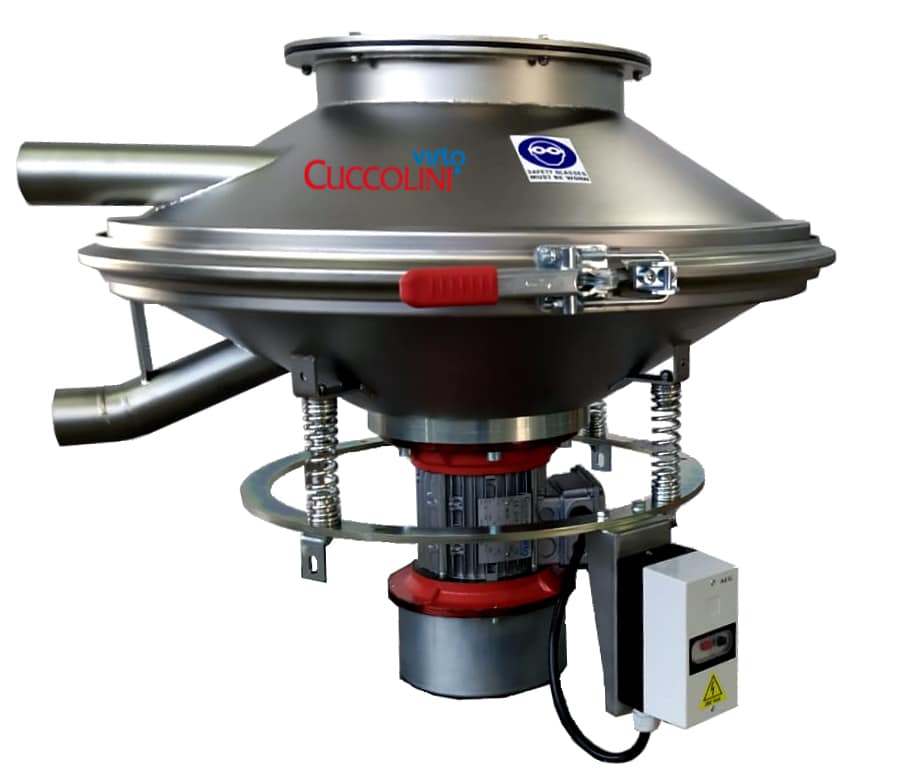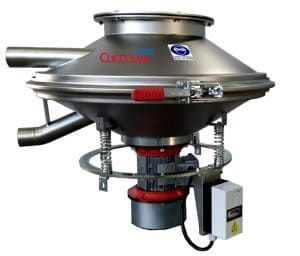 VTP 800 1/X is a simple unit, including pneumatic inlet and outlet, a quick clamp connection to open the sieve easily for cleaning purpose, a see-through inspection hole on top to check the oversize. Motor can be placed at the bottom – like in the attached picture – or on top. The unit can be supplied with a cable box on board.
This unit's typical task is to perform safety sieving before main ingredients like flour, sugar or similar powders are loaded into – or unloaded from – silos or other containers. Due to the continuous and high-capacity operation of the sieve, the inspection hole on top has a fundamental role for the operators to check the quantity of oversize and plan when to stop the system and clean the sieve.
With more than 20,000 installed sieves worldwide, Virto-Cuccolini is well-known for their wide knowledge of processes and solutions throughout different industries and applications.
This article is published by
VIRTO-CUCCOLINI is the perfect synthesis for innovation and tradition in the field of separation technology. These two brands, starting from the experience of the Italian Company Cuccolini srl and thanks to the most recent technology added by Virto, can count on a wide product range, ...