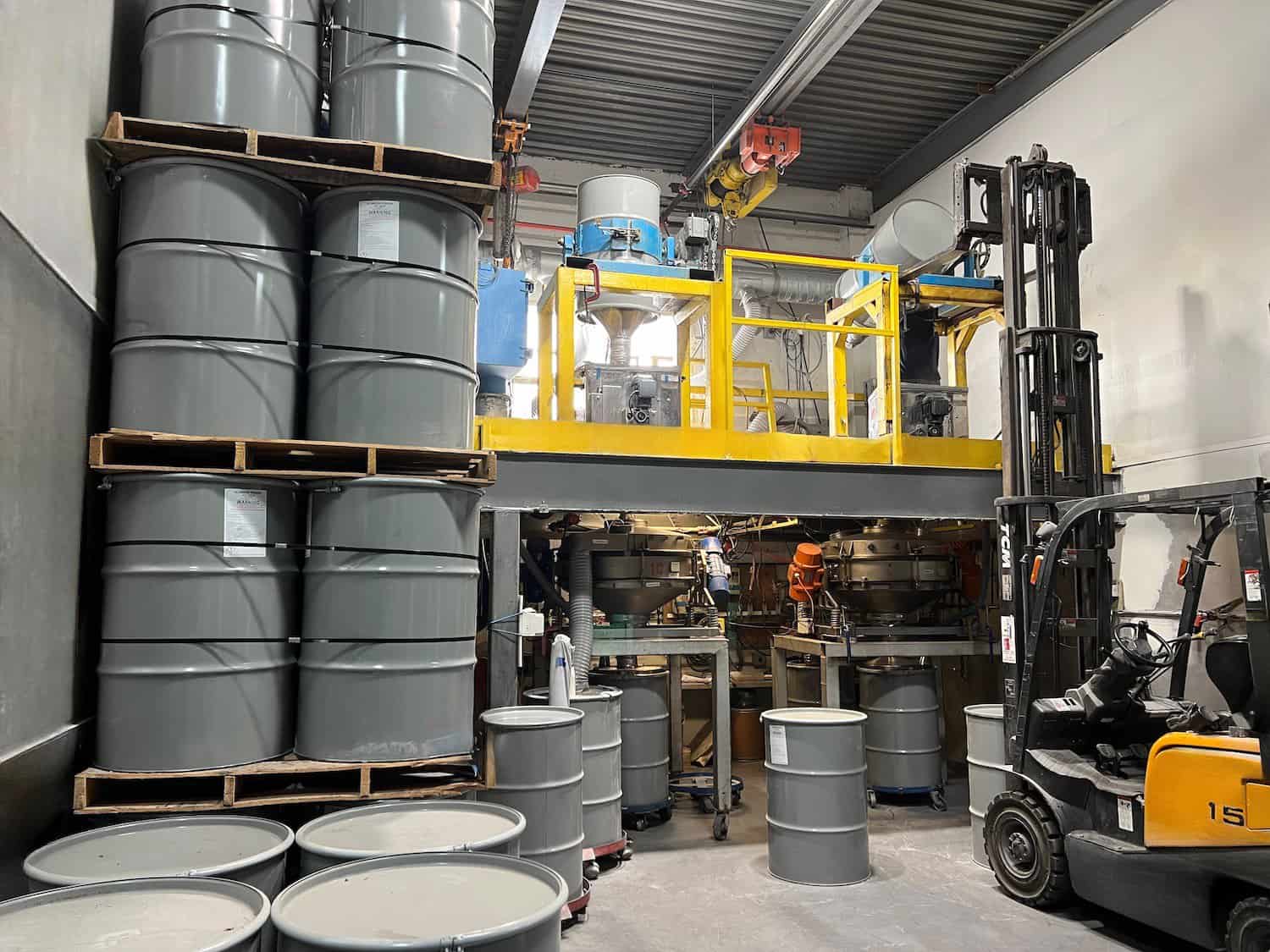 In the industrial landscape, sieving aluminum powder has been a complex challenge. At Elcan Industries, we've conquered this challenge, pioneering a unique approach that exceeds industry standards.
In 2004, when the world's top aluminum powder producer tasked us with sieving their product at 325 mesh (44 microns) without oversized particles; this was an unprecedented request at the time. This still holds true for most companies, but we were prepared to innovate.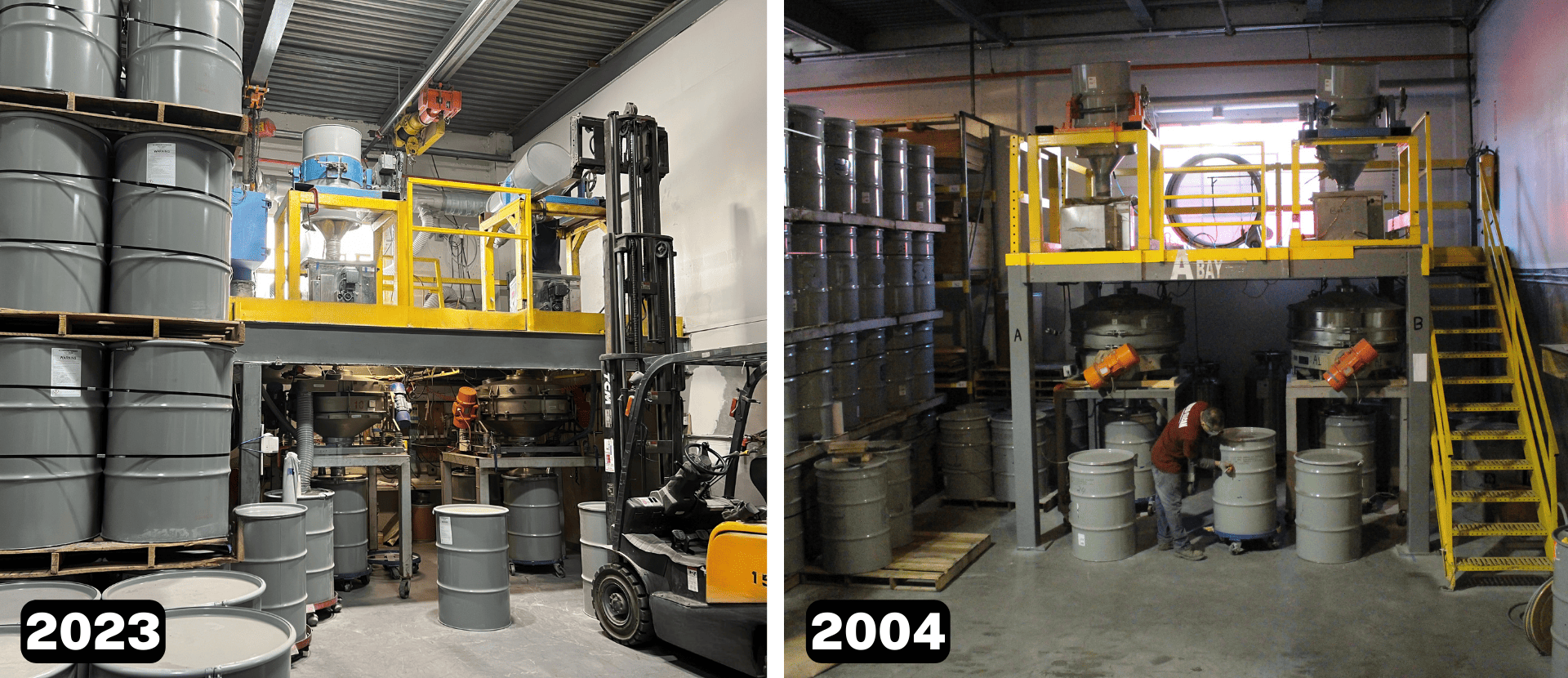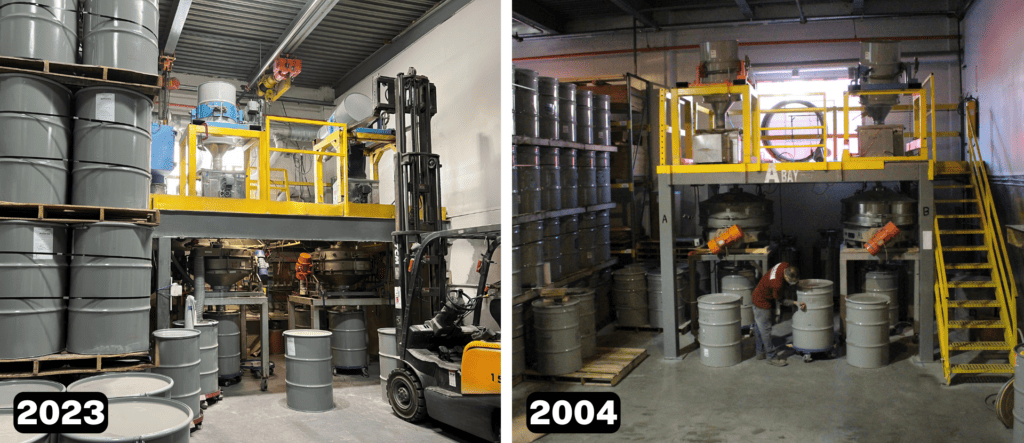 Recognizing the explosive nature of Aluminum powder, we prioritized safety. We engineered a solution featuring nitrogen blanketing, explosion-proof motors, and a grounded working bay, ensuring a spark-free, safe environment for sieving. This method, approved by major Aluminum powder manufacturers, remains our standard safety protocol in 2023, many years later!
With safety ensured, we tackled every company's priority, efficiency. The intricate shape of Aluminum powder makes sieving tricky, but we harnessed our screening systems' prowess and metal powder expertise to devise a method. This approach proved so successful that we screened over five million pounds of Aluminum powder in the following decade!
Traditional sieving technologies, like vibratory sieves and ultrasonics, often struggle with sizes below 74um, leading to "blinding" – a common problem caused by screeners that cannot handle such powders at finer micron sizes. This blinding – the blocking screen meshes with particles, leads to lower throughput rates, lower yields, and efficiencies. The density of Aluminum powder often results in increased spare parts costs and operational downtime when using other screeners. Our advanced Hi-Sifter solution bypasses these limitations, offering efficient sieving even at fine sizes and contributing significantly to emerging sectors like rocket development and many other high-performance, high-value applications.
Today, Elcan's system remains the global industry standard, preferred by major Aluminum powder producers and other high-value powder industries. Our continuous innovation, safety focus, and proprietary Hi-Sifter sieving technologies have positioned us as a trusted partner for sieving Aluminum powders and a leading supplier of superior screening machines.
For more information or inquiries on how we can help you achieve over 98% yields, maximum throughput rates, and efficiency, contact us at +1-914-381-7500 or check out our website, www.elcanindustries.com and let's discuss your next project!
This article is published by
Elcan Industries offers unparalleled levels of screening capabilities that provide excellent efficiencies on even the hardest to screen chemicals, powdered metals, glass and ceramics, foods, plastics, minerals, oil drilling muds, pharmaceuticals, electronic materials, and coating systems.
Elcan Industries ...