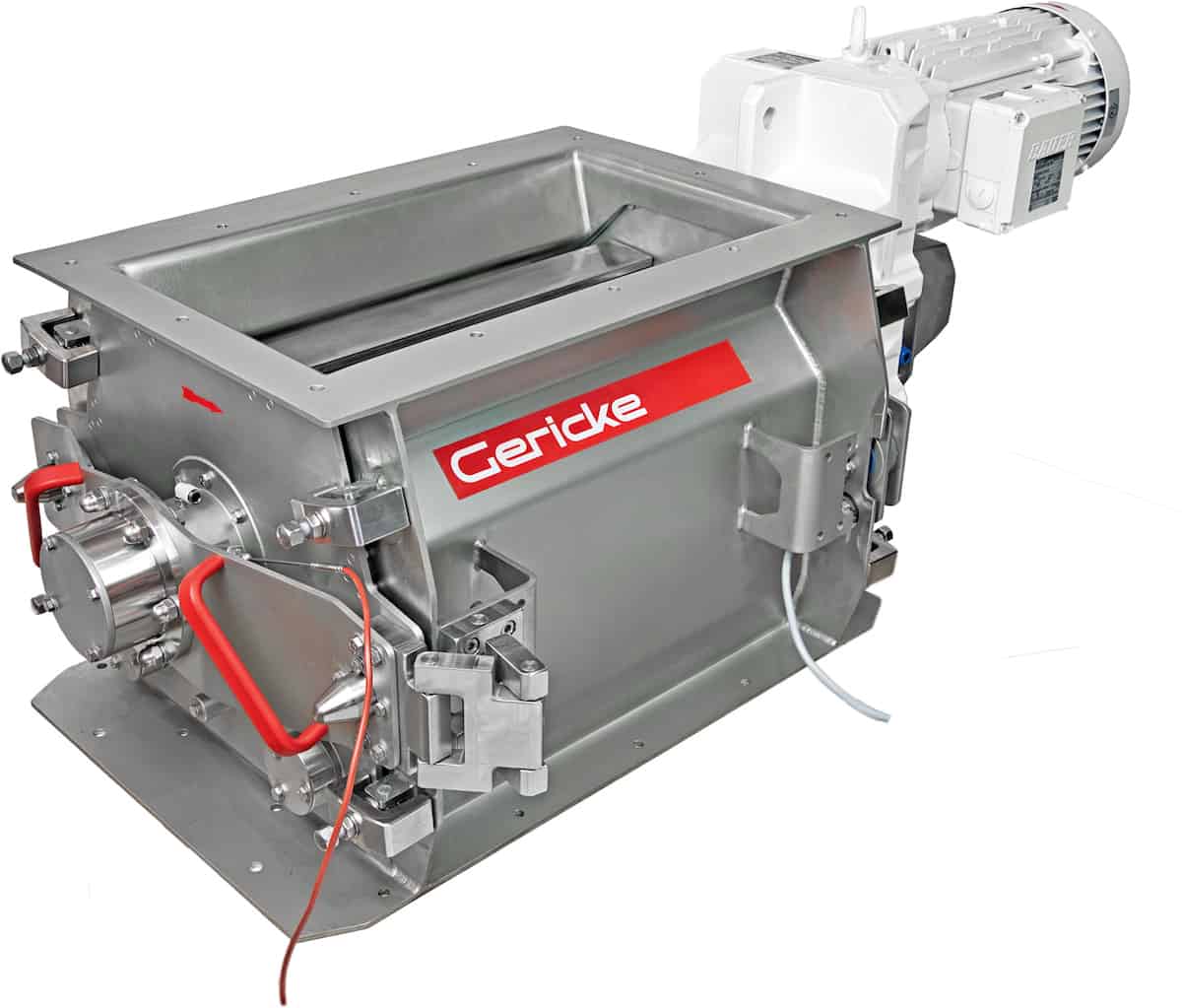 The Nibbler lump breaker from process equipment manufacturer Gericke USA, Somerset, NJ, features the company's proprietary RotaSafe(TM) detection system (optional), which automatically detects metal to metal contact and, in the event of detection, instantly shuts down power to the drive motor.
Sensing any contact between the cutting screen and paddles, the RotaSafe system stops the size reduction process before any metal particulates can contaminate the material in process and before any significant damage to the Nibber can occur.
Gericke Nibbler Features RotaSafe Detection System
Proven effective on the company's rotary valves, the RotaSafe detection system applied to the Nibbler enables food, chemical, pharmaceutical, nutrition, and other processors to reduce agglomerates, granules and other dry materials down to powders as fine as 1 mm without concern for the cutting clearance. The lump breaker uses a proprietary, low speed, high-torque, rotating paddle assembly that cuts the material without damaging the product, generating heat or releasing fine particles.
The Nibbler is manufactured in stainless steel as standard and may be custom-engineered to accommodate nearly any process specifications. The deagglomerator with the RotaSafe protection system may be tested in the company's New Jersey test laboratory to document performance.

This article is published by
Gericke Feeding, Mixing, Conveying, Size Control Technology. High-class workmanship for a world of industry. Gericke supplies conveying, sifting, high-precision feeding, and mixing solutions that handle a broad range of ingredients such as pellets, powders, floodable powders and fibreglass for food, chemical, industrial, and pharmaceutical industries.
Gericke process ...