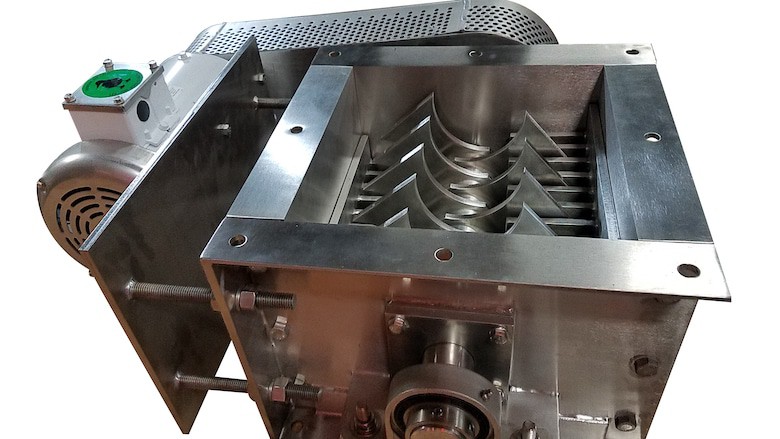 Schutte Hammermill offers an extensive line of size reduction equipment suitable for a wide variety of applications in powder and bulk processing including, full circle screen, pneumatic and gravity discharge hammer mills, and high capacity lump breakers configured in single or dual shaft arrangements for handling various types of materials.
The Schutte Hammermill line of lump breakers are ideal for size reduction and de-agglomeration applications, and where flowability is the goal. These high capacity lump breakers are configured in single and dual shaft arrangements and feature a hammer and comb rotor design. Lump breakers are available with various rotor speeds to optimize performance when reducing a variety of powder or bulk solid materials to a flowable end product. Plus, many are available in food or pharma-grade stainless.
The key to manufacturing a successful lump breaker, whether single or dual shaft, is in the configuration of the rotor and combs. Much like a shredder, the tooth or crushing disc profile will offer the ideal action against the incoming materials in order to allow them to pass through efficiently by grabbing the product and pulling it through the mill. Individually driven shafts allow for efficient reversing of the rotor(s) if an unexpected product enters the process, such as a tool or piece of metal, that could potentially jam the rotor. No screens are used in lump breakers; this type of equipment is only to reduce the bulky infeed material and keep the product moving through the process with as little dwell time as possible. There is very little wear, and access for maintenance and cleaning is incredibly simple.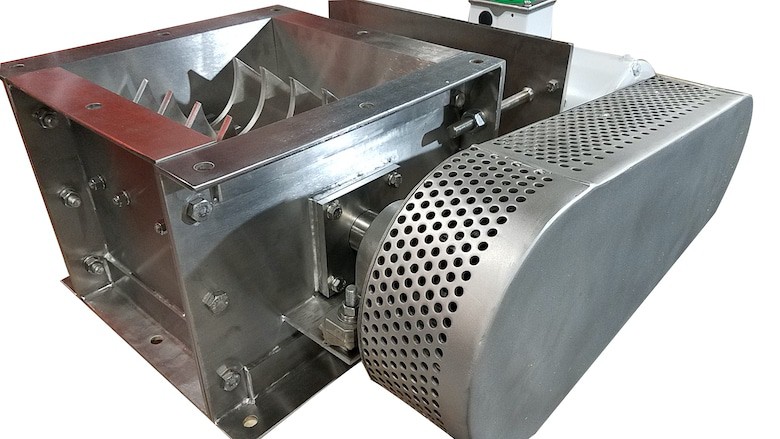 In addition to our lump breaker equipment line, Schutte Hammermill, as a part of the Bengal Machine family of equipment manufacturers can also provide custom configured turnkey systems for size reduction and material handling to suit any size reduction need. The Bengal Machine family of equipment manufacturers, including Schutte Hammermill, CM Shredder, CSE Bliss Manufacturing, and Schutte Motion has established itself as a leader in the design and manufacture of the highest quality size reduction equipment. These products are known worldwide for their rugged construction, economical price, day-in-day-out dependability, and a line of the highest quality, on-demand replacement wear parts.
This article is published by
Schutte Hammermill, founded in 1928 as Schutte Pulverizer Company and later merging with Buffalo Hammermill Corporation, established itself early on as a leader in the design and manufacturing of highest quality size reduction equipment. Initially serving the fields of wood waste reduction, rendering, feed and grain processing, as well as the mining, ...