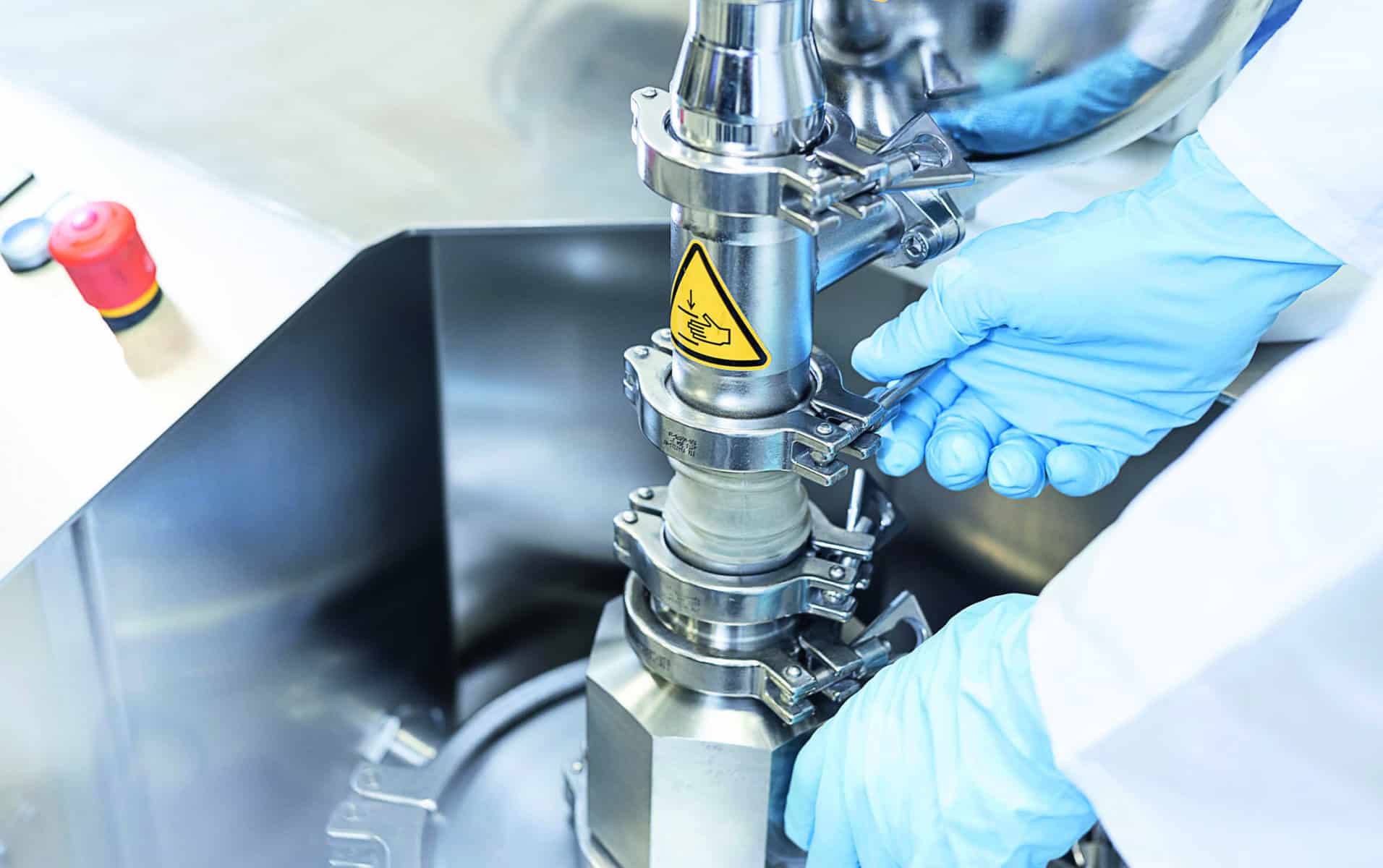 Hosokawa Alpine AG has developed a new jet mill where coarser products can also be added without pre-crushing. The company named the spiral jet mill Alpine Microburst (AMB) after a weather phenomenon.
"The falling downdraughts in a microburst are reflected in the central material feed of the mill and high energy input to a clearly limited area," explains Hermann Schmidt, Operations Director Pharma & Lab Division at Hosokawa Alpine AG. Even fibrous products, which previously could only be crushed with great effort or hardly at all, can now be finely milled with the AMB.
Expansion of Hosokawa jet mills
With the AMB spiral jet mill, the company is now presenting its customers with a valuable addition alongside its AS spiral jet mill and the AFG fluidized bed opposed jet mill. In contrast to traditional spiral jet mills, its large, central inlet allows more coarsely ground products to be processed directly. Up to now, this required pre-crushing. While the AFG is an ideal solution for a steep particle size distribution, the AMB offers a compact solution with lower investment costs and a simple process.
New opportunities for a range of future industries
"With our AMB spiral jet mill, manufacturers of functional food or finely ground food products, for example, will have access to an optimized solution in the future," says Jürgen Zeller, Sales Manager Food Division at Hosokawa Alpine. Scientific studies have shown that fine milling in the production of functional food leads to better extractability, solubility, mouthfeel, and bioactivity. "This is the case when it comes to fine milling black or green tea," says Zeller, describing two applications. Use of the new AMB spiral jet mill lends itself perfectly to the trend towards 'all natural' products, where natural flavors and colors are used in the final products. "Ultimately, it can be used wherever a production process has been limited in the past by the injector size of conventional spiral jet mills."
The spiral jet mill also opens up completely new possibilities for processors of cannabis, fibrous products, cellulose or PLA/PLGA biopolymers.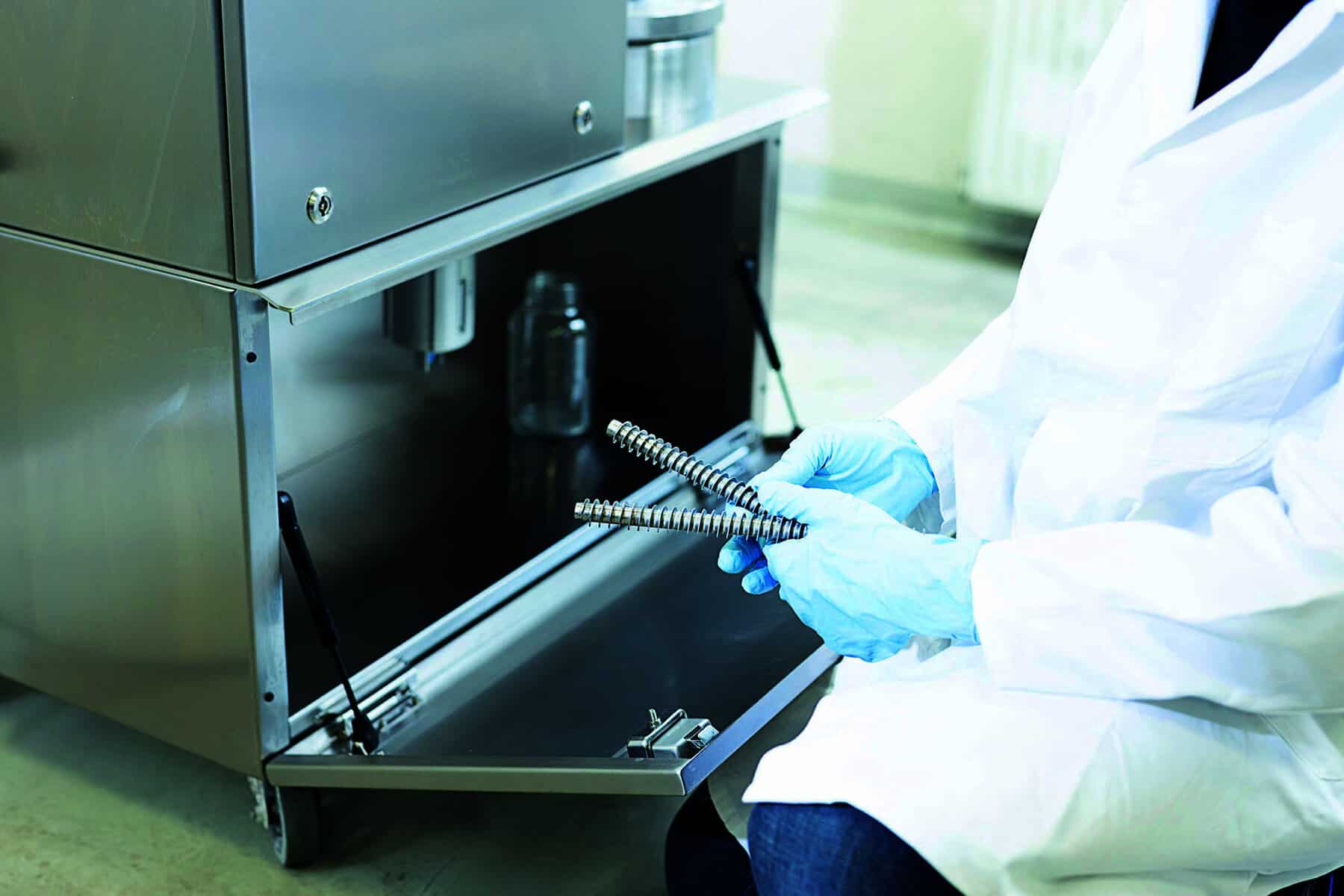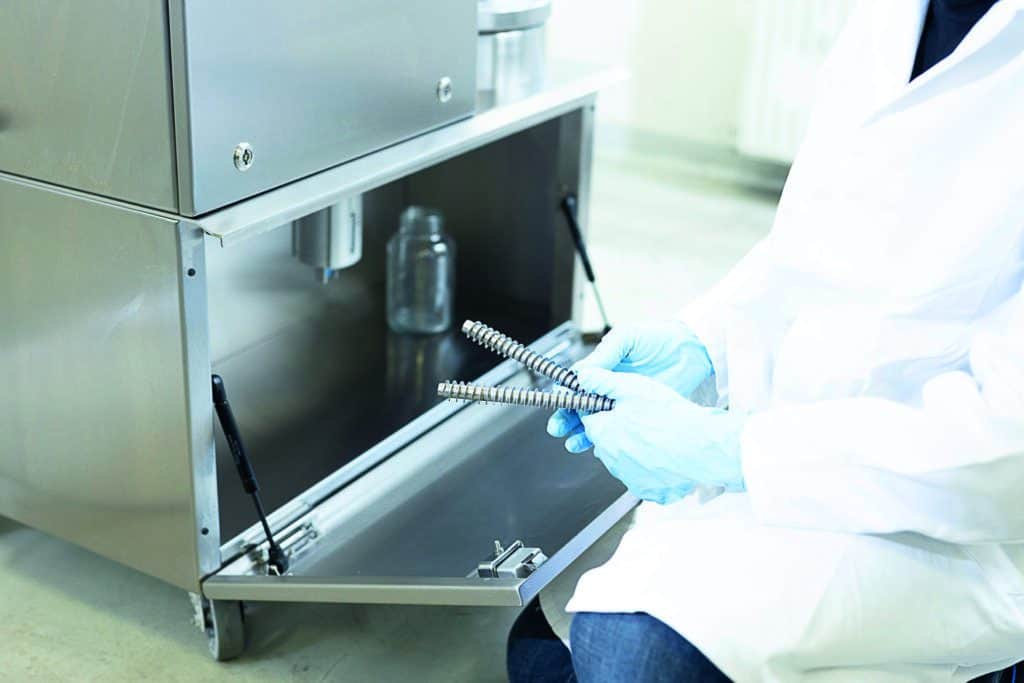 Monobloc design and hygienic design
For greater flexibility and efficiency, the grinding chamber of the AMB can be adjusted to the properties of the material to be milled. The new spiral jet mill, which can be equipped with optional wear protection, is available from Hosokawa Alpine in sizes 100, 200, and 315. "The machine largely corresponds to our AS series in terms of sizes and peripherals. Other important aspects include the monobloc design and our hygienic design, both of which have been proven many times over," explains Hermann Schmidt. The well thought-out design and use of clamp fittings ensure fast and straightforward disassembly and make cleaning quick and tidy. The concept is further enhanced by the simple explosion protection system, easy handling and modular machine design.
Also available as baseline version
The new AMB spiral jet mill from Hosokawa Alpine not only offers customized production systems for challenging customer requirements, but also comes in a standardized baseline variant. This can be used independently and facilitates semi-automated and economical production. The baseline concept implements the points mentioned above in a simple and compact design and offers an impressive user-friendly and intuitive operation. In the completely ready-to-use system with ergonomic design, all of the control elements are combined in one console.
This article is published by
Innovative technologies for powder production and powder processing as well as blown film extrusion: These are the core strengths of Hosokawa Alpine AG, one of the world's leading machine and plant manufacturers. The company is headquartered in Augsburg, Bavaria, with a branch in Leingarten, Baden-Württemberg. Together with several subsidiaries in ...