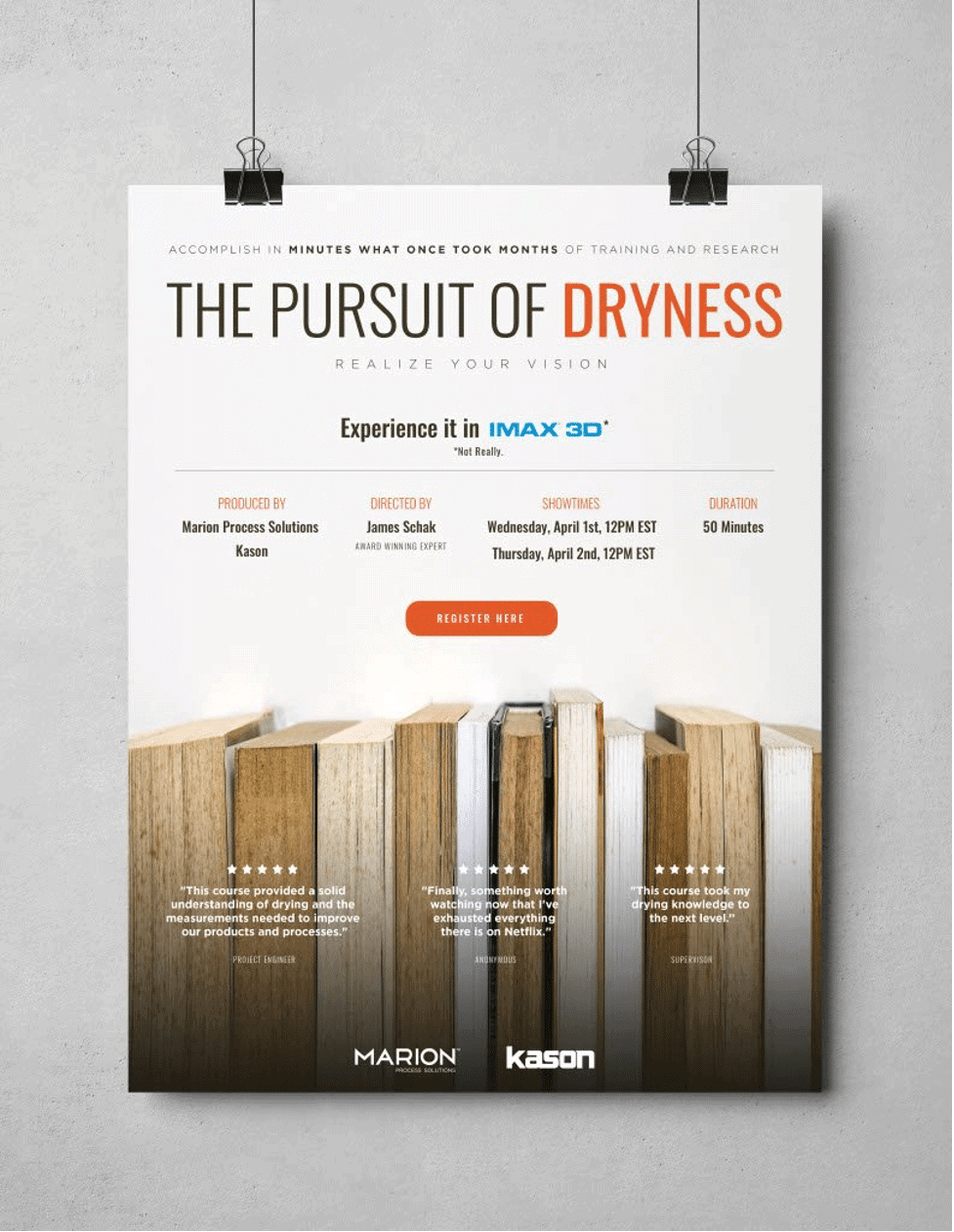 With so many fluid bed dryers offered in the market, for so many different applications, selecting the right one that will provide you with the efficient output you need is no simple task.
Watch our on-demand webinar and get exclusive information from our resident drying industry expert, James Schak, to identify just the right fit.

This webinar explores the following topics and so much more:
Pros and cons of direct and indirect dryer design
Drying curve calculations
applying the right heat and mass balance
How vibrating fluid bed dryers perform in various applications
This article is published by
Kason's worldwide compliance with the most stringent safety, quality and sanitary standards and regulations, as well as our nearly 50 years of innovative design and vast process experience, makes Kason the leader in the manufacturing of screening and processing equipment. Whether your application is simple or complex, low or high capacity, sanitary ...