USDA Issues Certificate for Coperion's WYK-CIP Diverter Valve for Powders and Granules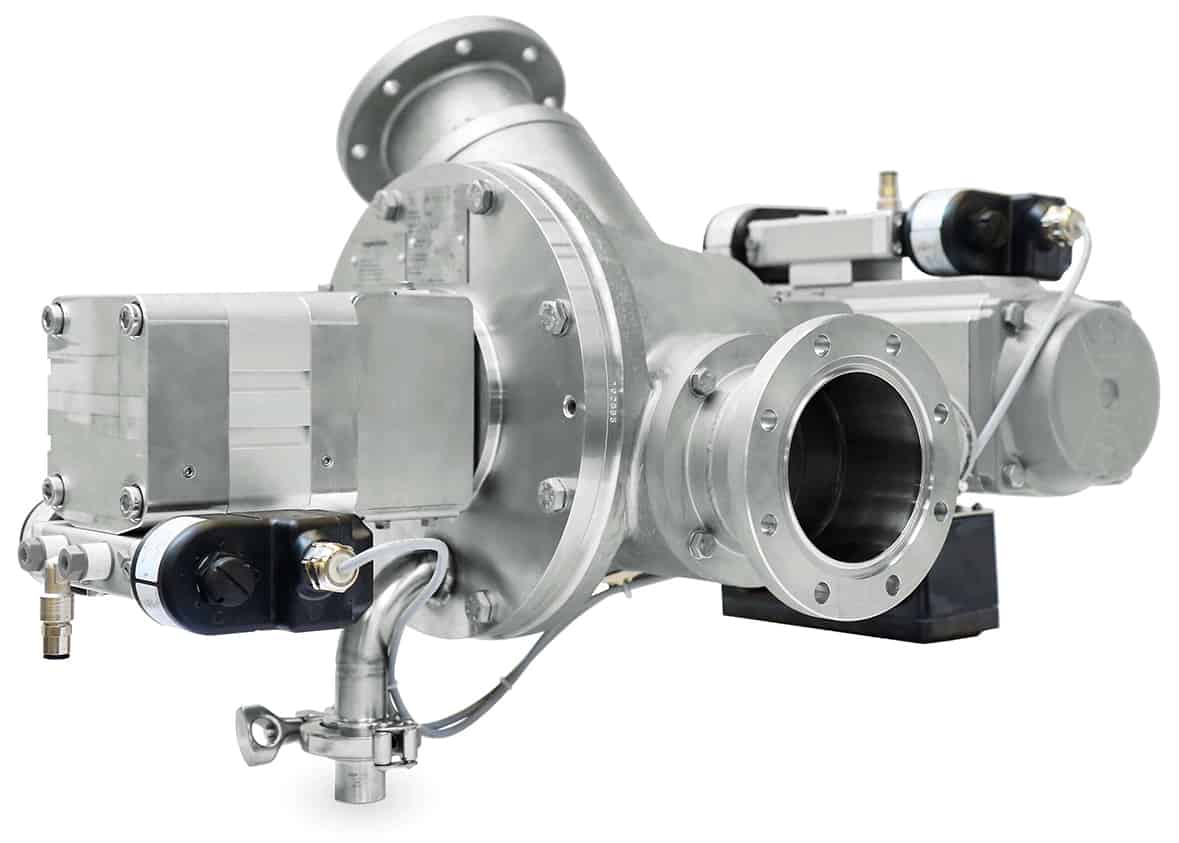 Coperion's WYK-CIP diverter valve in 4" size is now certified according to the USDA guidelines of the sanitary design and fabrication of the food, pharmaceutical and chemical processing equipment. USDA equipment acceptance certificates for additional sizes expected shortly.
The WYK diverter valve enables wet cleaning with true CIP design and disassembly. During bulk material conveying, the conical rotor seals the conveying pipes to each other. During CIP (cleaning-in-place) the rotor is minimally pulled out of the housing and flushed by the cleaning fluid. Coperion designed and optimized the CIP-capable pipe sealing such that operation with even the finest powders is possible. The pneumatic drives are separated for turning and pulling the rotor, respectively so that the rotor is supported on both sides. Along with its compact design, the diverter valve offers an improved cast design with increased surface quality. All materials conform to food standards and the sealing materials are FDA approved. Different flange connections are available, such as tri-clamp connections. 
This article is published by
Innovative and Sustainable Bulk Material Processing Solutions.
Coperion and Coperion K-Tron are system and equipment suppliers, including extruders, feeders, pneumatic conveying and components, who understand the importance of process efficiency. We design, develop, manufacture and maintain systems, machines and components for the plastic, ...