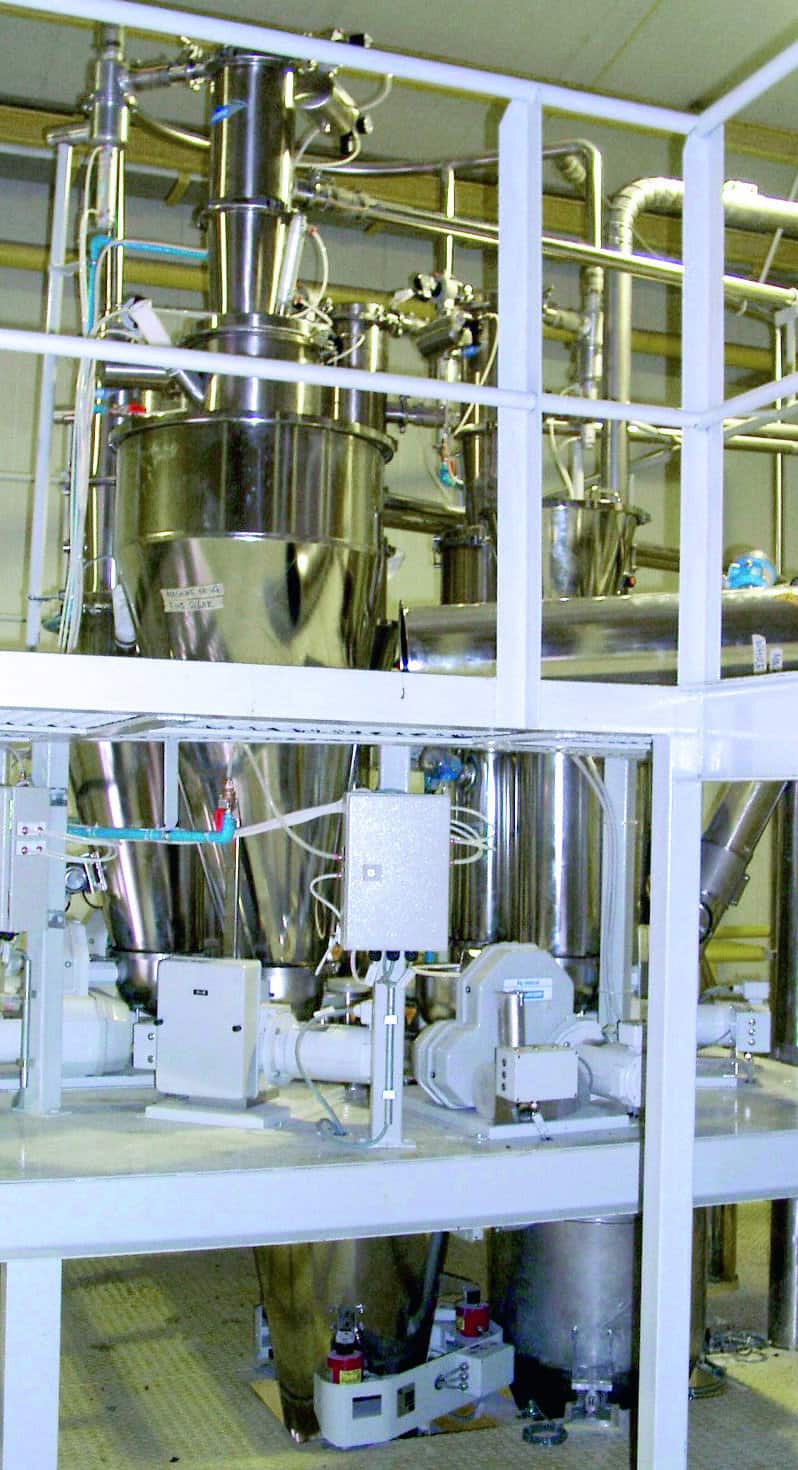 Coperion K-Tron offers a variety of batch weighing and ingredient material handling options for food ingredients into bins or containers, mixers, or packaging lines. 
Whether requiring the automated transfer and weighing of several macro ingredients via a scale weigh hopper, minors and micros via loss-in-weight (LIW) or gain-in-weight (GIW) feeders, or a dispensing system that incorporates all three technologies, Coperion K-Tron can recommend the most accurate and economical option for the application.
Dispensing systems are becoming an increasingly popular method in the food industry for accurate ingredient delivery with minimal loss, thus also improving on overall ingredient costs. Automated batch weighing systems can be set up to deliver a varied number of ingredients without manual intervention, thus maximizing social distancing and optimizing food and operator safety. Controls integration featuring detailed recipe control and barcode scanning is available. The experienced system engineers at Coperion K-Tron can provide options for the optimal designs for quick changeover, shortened times on system cleaning and maximum product safety.
This article is published by
Innovative and Sustainable Bulk Material Processing Solutions.
Coperion and Coperion K-Tron are system and equipment suppliers, including extruders, feeders, pneumatic conveying and components, who understand the importance of process efficiency. We design, develop, manufacture and maintain systems, machines and components for the plastic, ...