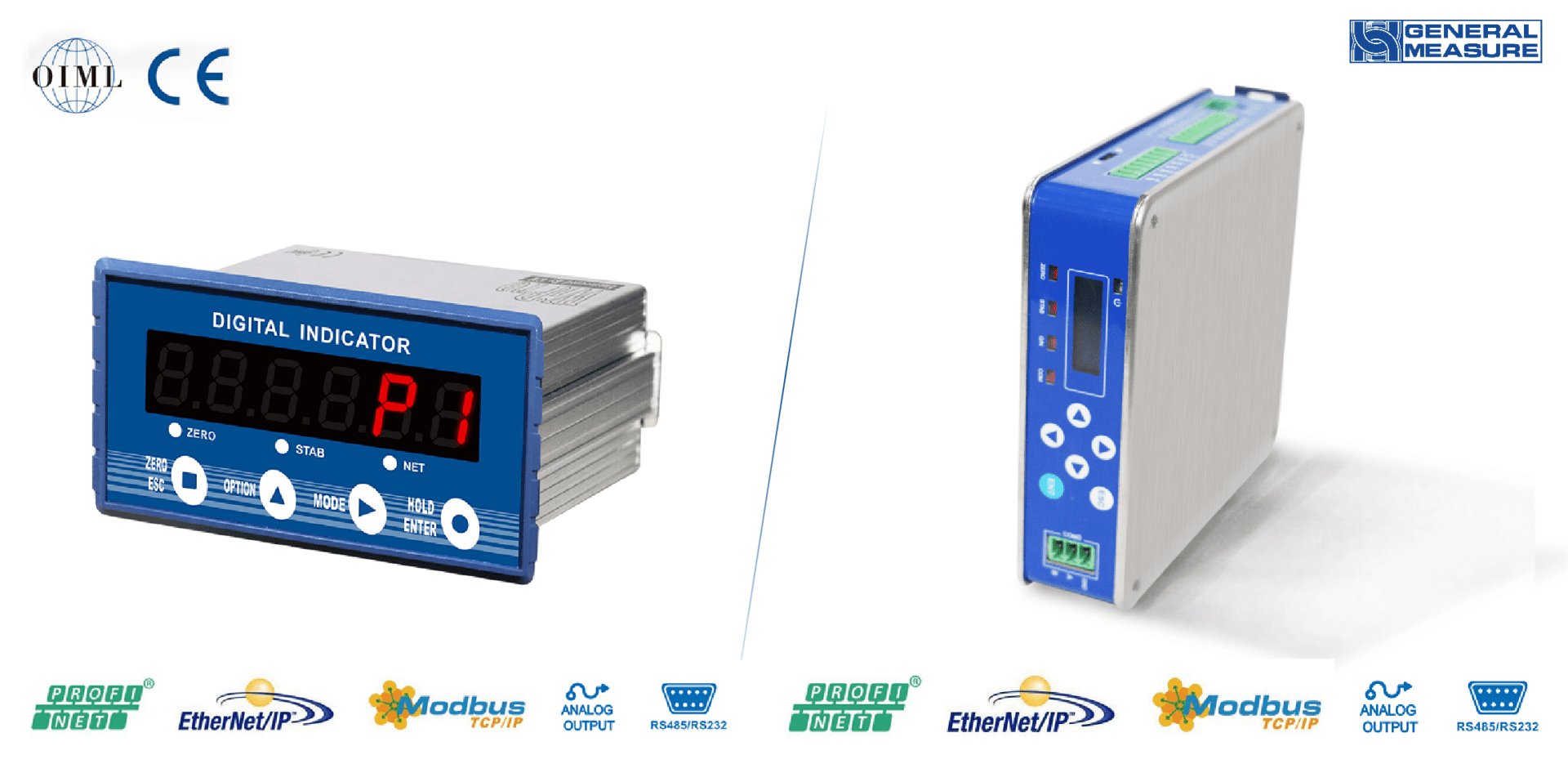 Jun 5th, World Environment Day is coming soon. "Only One Earth" is the campaign slogan focusing on "Living Sustainably in Harmony with Nature". It is celebrated by millions of people across the world.
China has always advocated the green lifestyle of low-carbon and environmentally friendly, utilizing green technology innovation to reduce carbon emissions and increasing tree planting to neutralize carbon emissions. China strives to achieve a carbon peak by 2030 and carbon neutral by 2060 to jointly build clean and beautiful earth.
As a responsible enterprise pursuing sustainable development, General Measure intends to contribute our modest strength to constructing clean and beautiful earth.
As a professional industrial weighing instrument and equipment supplier, General Measure brings accurate and high-speed products to various industries' weighing and measuring processes. It reduces the waste in the production process, reduces energy loss, and improves efficiency. In addition, General Measure has been vigorously developing products related to the lithium industry in the past two years, providing essential weight transmitting and controlling for the production of new lithium energy batteries.
It is mainly used in the first stage of powder dosing and the weight proportioning of raw materials in the homogenizing and transferring tank.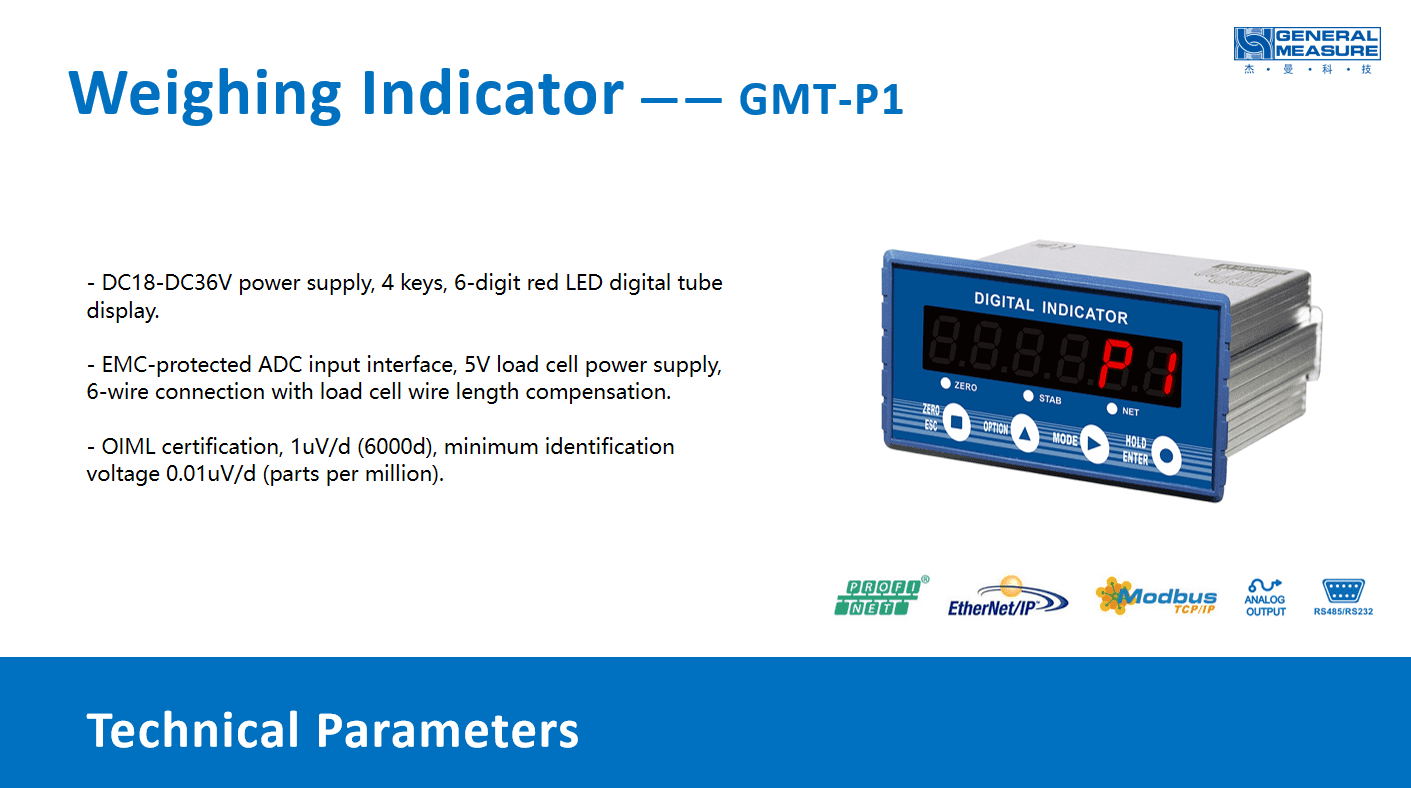 1. General Measure GM8802 Profinet version: it is widely used in the homogenizing transit tank of major lithium battery equipment manufacturers to provide an accuracy guarantee for the raw material proportioning of lithium batteries.
2. General Measure GMT-P1 Profinet version: OIML R76 approval, the latest popular products. The annual sales are more than 10,000 units. The compact body (panel mount size 93*46mm, depth 91mm) saves space in the equipment electric control box. The package of GMT-P1 is simple and environmentally friendly, including a simple instruction brochure (scan the QR code on the body of the indicator to get the complete electronic version of the manual). Embedded with the anti-vibration filter, GMT-P1 has high-speed and high-accurate performance in a harsh industrial environment.
3. General Measure GMT-X1 Profinet version: DIN rail-mount saves the space. With stainless steel housing, it is stable and durable. Support Bluetooth to connect mobile phone, by using Weasy APP can be configurated parameters and monitored IO port real-time status. Built-in Web page, GMT-X1 can be connected to the computer through a network port to realize remote parameter configuration and weight transmitter status monitoring.
In addition to front-end dosing, GM's weight indicators are also suitable for: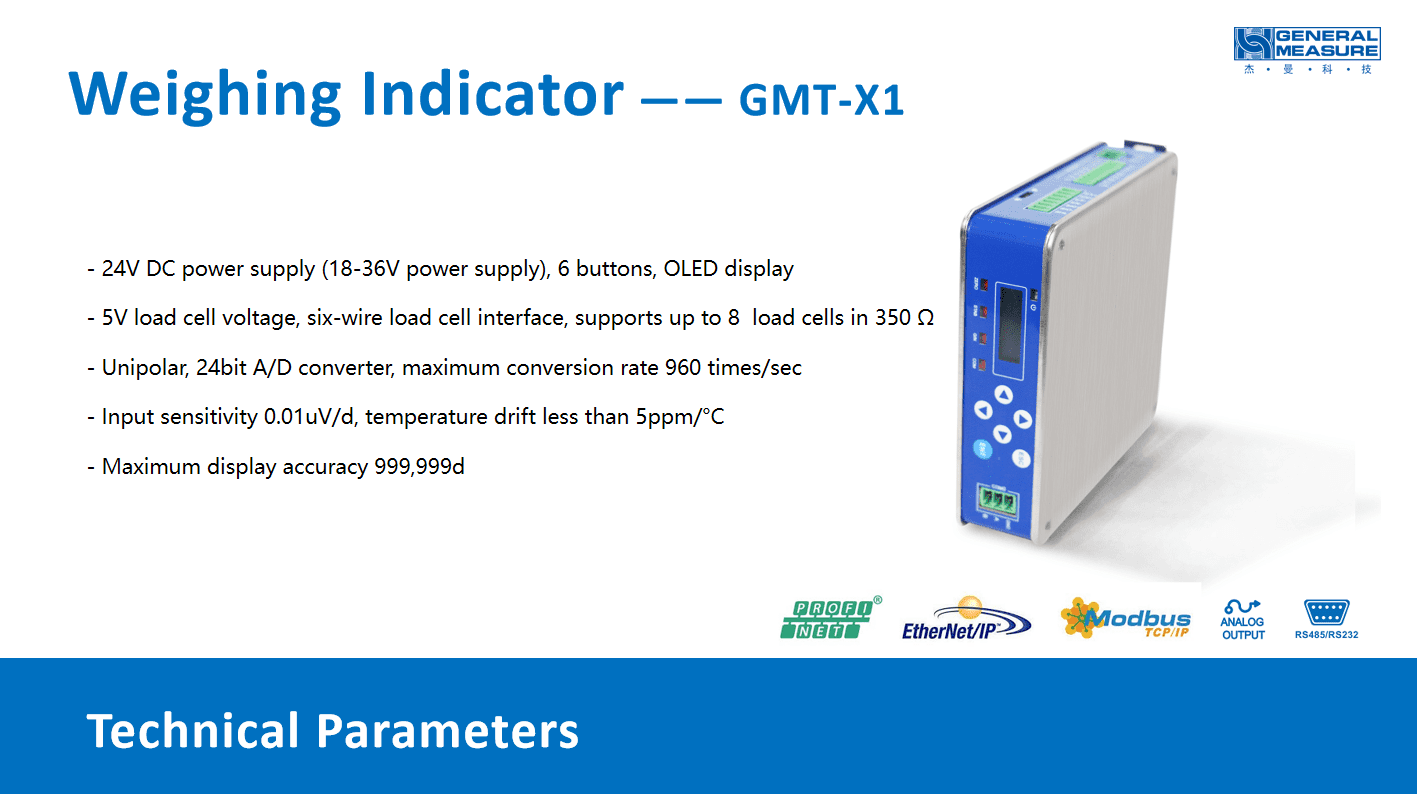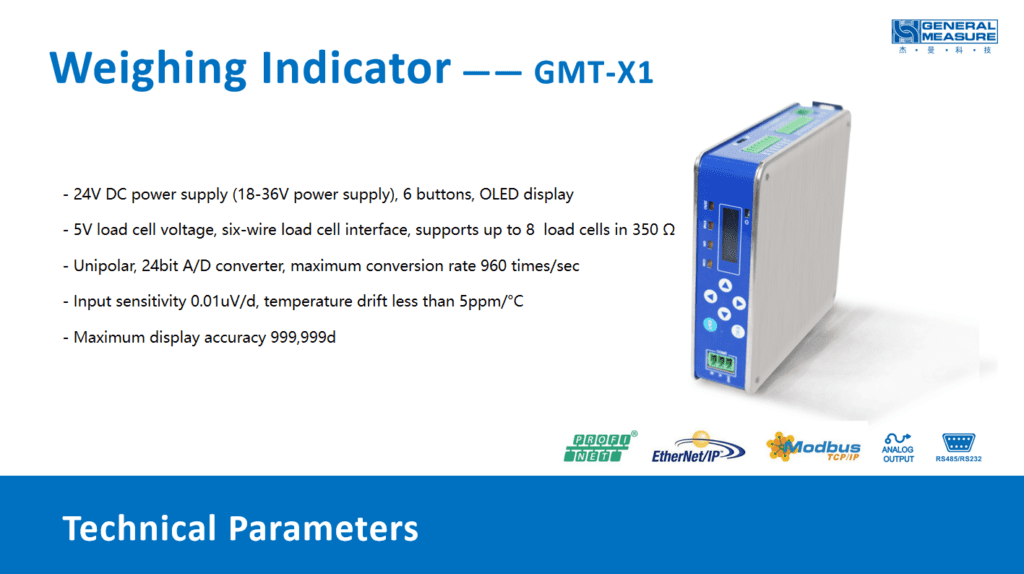 Coating machine: The indicator monitors the change of tension of copper and aluminum foil in real-time, which is convenient for system control to ensure the coating thickness is uniform and reliable.
Winding machine: The indicator monitors the change of tension when winding, which is convenient for system control to ensure winding quality.
Cold press/hot press machine: The indicator monitors the pressure when the cell is pressed to ensure the process requirements.
Liquid filling machine: The indicator monitors the cell weight to ensure the liquid filling quantity meets the process requirements.
Etc.
Under the background of carbon peaking and carbon neutrality goals, China vigorously develops new energy and advocates the concept of green energy-saving and environmental protection. General Measure also keeps practicing green environmental protection, producing environmentally friendly weight indicators used in the lithium new energy industry.
This article is published by
General Measure Technology was found in 1993, with 27-year experience in weighing industry with advanced technology and high quality products. Our main products are weighing controller with various software options, checkweigher and packing auto filler. Since 2006, General Measure has dominated the high-end market and occupied more than 30% of the ...