Depending on the type of production, the components can be from a few to several tens. This activity is often made manually by an operator with high risk of errors and poor repeatability of the recipes.
The ABC machine was designed and built to prepare automatically the recipes and manage all activities from storage to automatic bagging.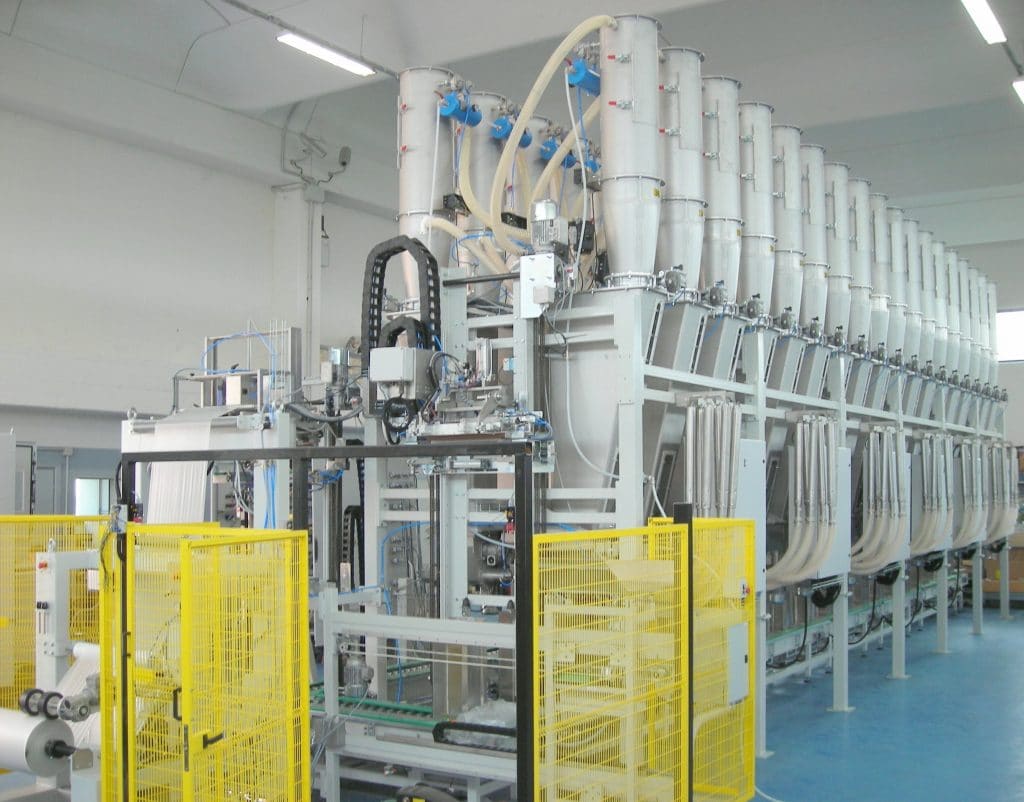 The main features are:
High speed (1 recipe per minute)
Precision weighing (electronic device ± 0,02% on full-scale) up to 5g on each weighing
Big storage capacity (tanks 220l)
Semi-Automatic loading of tanks by pneumatic convey from bags or automatic from big-bags emptying station
Simultaneous preparation of more recipes
Possibility of automatic bagging and marking with barcode
Modular construction (each composed by 6 elements) according to the number of components, expandable in a second step
Strong structure suitable for heavy use
Delivery of machinery already tested by our workshop and full assembled
All the preparation is controlled by PLC that lets you manage and verify:

Components list
Recipes List
Weighing parameters
Planning the production
Manage alarms
Consumption report
Productivity
Possibility of traceability in entry and exit
The machine is built in Stainless steel for the parts in contact with product and it is suitable for ATEX 22-3D zone.