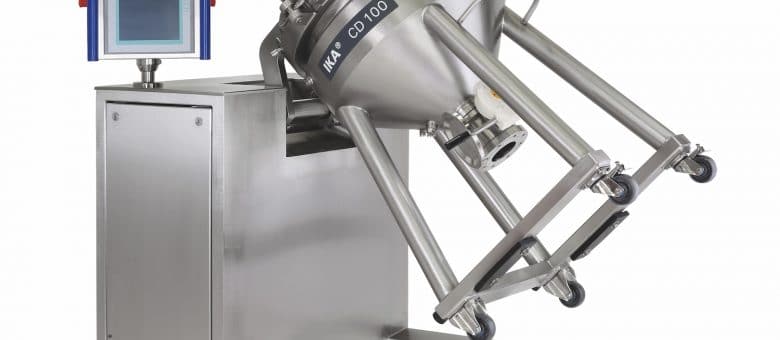 Gentle and efficient mixing and drying of humid solids with different free-flowing behavior and bulk densities.
That is what the conical vacuum contact dryer CD of IKA is standing for. The mixing vessel, the vessel cover as well as the special spiral agitator can be heated, resulting in a uniform distribution of humidity and temperature.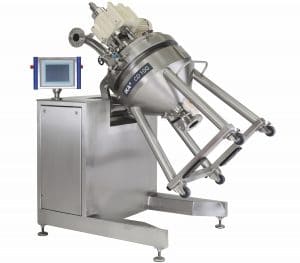 A directly mounted, reversible flow dust filter extracts the resulting solvent vapours. Product discharge and cleaning of the vessel are easy and efficient due to the vessel's conical design. The vessel tilting mechanism as well as the cover slewing device are also very user friendly features.
Especially the tilting of the complete vessel results in a more effective drying process and a better mixing of the product. The Conical Dryer CD is available in size of 2 – 4000 l and can thus be used for processes from laboratory to production scale. IKA also offers the respective process specific periphery for the upstream and downstream steps of the drying process.
Click here to find out more about the IKA Conical Dryer CD
Click here for related articles online
Find manufacturers of dryers in our Equipment Guide
Sign up for Thermal Solids Processing E-Updates
Recent Thermal Solids Processing e-newsletters
Read our last "Thermal Solids Processing" e-newsletter campaigns here: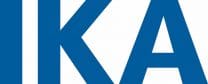 IKA Process Equipment offers turnkey solutions and state-of-the-art manufacturing options. IKA's solutions include: dispersing machines, homogenizers, stirrers, jet flow agitators, kneading machines, vacuum dryers as well as ready-for-use process plants, all being manufactured in IKA's outstanding high product quality. Consulting, design and realization ...