This major salt production company, located in eastern Japan, manufactures sun-dried salt and seasoned salt.
The company's production capacity 90,000 tons per year for domestic and international markets.
Sun-dried salt imported from salt fields in Central and South America after being washed, dehydrated, dried, purified, crushed and packaged.
Salt easily absorbs water and tends to agglomerate. In the factory, not only storage tanks, but also pipes, hammer mills, dryers, packing lines, and other production lines are frequently clogged.
At this factory, operators were using sledgehammers and using pneumatic vibrator to deal with this clogging. These solutions were not working, so they had contacted to EXEN to get some new solutions to eliminate the current clogging condition.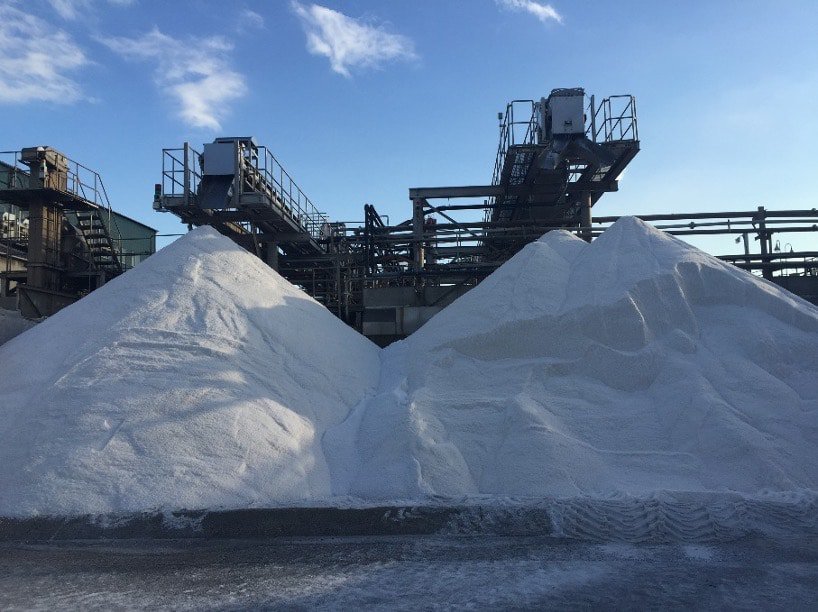 Solution
Hammering and using the pneumatic vibrators were not viable for the factory as they increased production downtime and posed a threat to worker safety. In addition, they were also concerned about the life span of the vibrator that they were using due to salt damage. Therefore, EXEN proposed using a stainless steel pneumatic hammering device RKVS Air knocker that is resistant to salt damage.
Engineering department Mr. Fujii said "Before contacting EXEN, we considered using an air cannon or air pad that put compressed air inside the tank to eliminate the blockage.
However, they could not be used due to contamination issues. Also, as the clogging situation varies with the season, the clogging had increased and could not be solved with only using the existing pneumatic vibrators. "
Furthermore, Mr. Fujii said "Salt absorbs moisture in the air and then causing agglomerate and frequent blockage, especially in the high humid summer season". Therefore, EXEN had selected the most suitable stainless-steel air knocker model for each piece of equipment that was experiencing a clogging problem. A unique aspect of EXEN air knockers is that the impact force can be changed simply by adjusting the pneumatic pressure (3 – 7 Bar). This is extremely effective on materials, such as salt, whose condition changes throughout the year.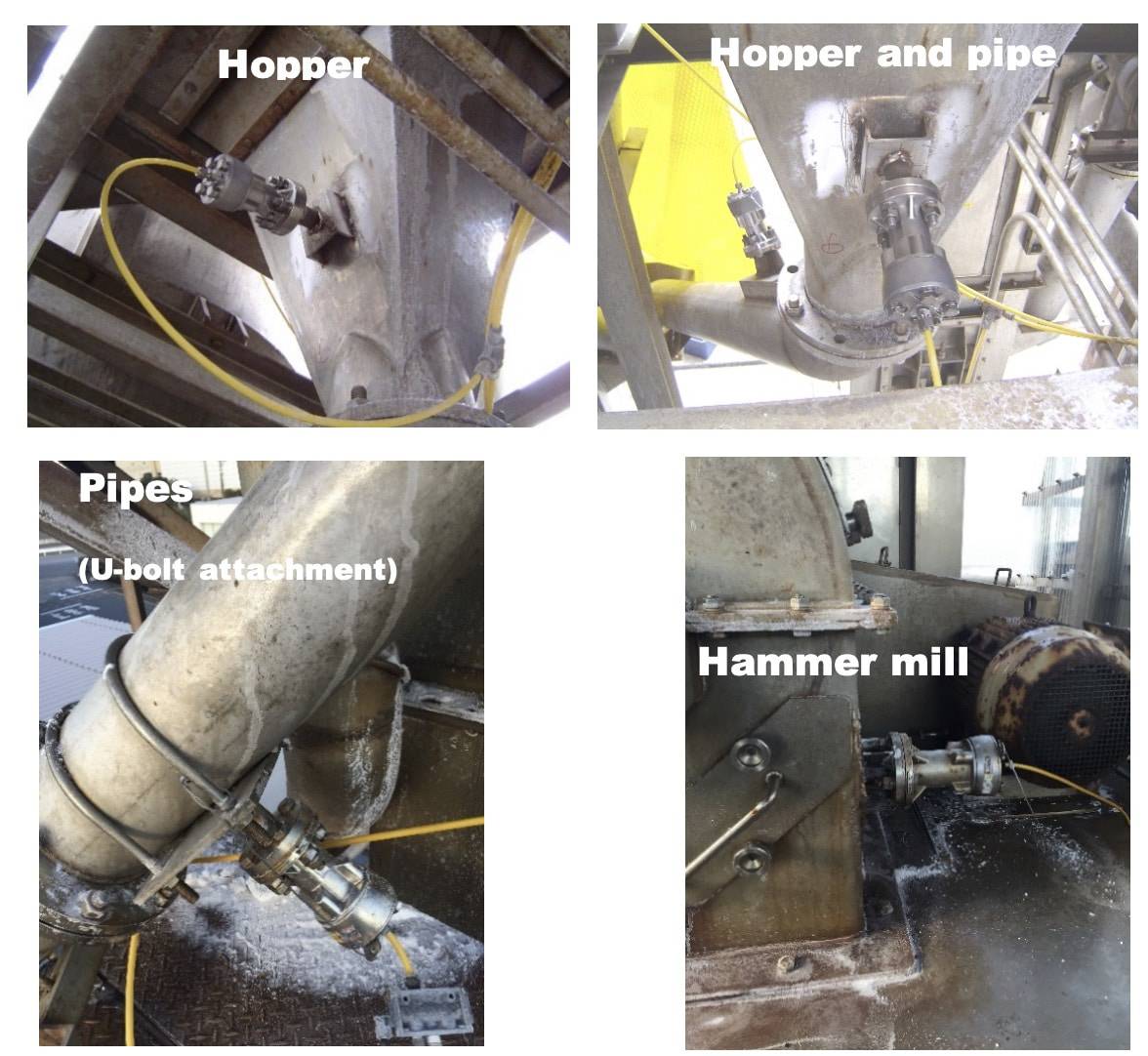 Customer Evaluation
After switching from the existing pneumatic vibrator to the EXEN stainless steel air knocker, the factory downtime improved dramatically and it is no longer necessary for workers to do hammering work at high places. EXEN has received a high evaluation from them as being very satisfied. In addition, replacing the stainless-steel knocker could eliminate the frequent equipment replacement due to salt damage. Also, in this respect, EXEN has received a high evaluation from them.
In addition, operator Mr. Kanai said, "It was more effective than we expected to eliminate the blockage. We no longer need to perform a dangerous hammering work at high places with a sledgehammer. In addition, the required maintenance work is very low".
Wide Range of Stainless Steel Air Knocker Model.
EXEN stainless steel knocker is widely used in salt production factory and food/ chemical/ pharmaceutical factories where is concerning about corrosion issue such as salt damage.
In addition, it is possible to select from 7 models (2 models are sanitary tri clamp spec) according to the clogging condition of your equipment.
For the details, please visit our official website.
Free Suitable Air Knocker Model Selection Service.
We are willing to provide the most suitable air knocker model, quantity and control method depending on your equipment and current blockage condition.
Please feel free to contact us from this inquiry form.
CONTACT
EXEN Corporation
1-17-13, Hamamatsu-cho, Minato-ku, Tokyo 105-0013 Japan
Tel: +81-3-3434-8452/ E-mail: commerce@exen.co.jp
This article is published by
Since 1915, Exen Corp. has been solving clogging problems with its air knocker (impactor). The air knocker continues to perform and provide results on any necessary work type, and is especially effective against fine powders and sticky or clinging ...