The EXEN pneumatic vibratory feeder PF35 model is a compact feeder powered by only compressed air that can be used in hazardous environments.
Since this feeder PF35 has a compact design, it can be moved freely and easily. The PF35 can be used on the line for conveying small amounts of powder, testing in the laboratory and visual checks for defects. In addition, since the trough is made of stainless steel 304 with buff #400 finish, it can be used on sites where sanitary conditions are required such as food production, pharma and pharmaceutical.
There are three types of troughs to choose from to suit various site conditions. As the troughs are attached by bolts, they are easy to install and replace.
Powdered only by pneumatics
Since the power source is only compressed air, it does not require any electricity. Therefore, it can be used even in places exposed to moisture. There is no risk of electrical leakage. The powder conveying speed can be adjusted simply by adjusting the pneumatic pressure (2 – 6 bar) with using pressure regulator, so it can be used according to the conveying speed required at the site.
Since the conveying speed is adjusted by the air pressure, there is no need for an inverter control panel which adjusts the conveying speed unlike the electric type vibratory feeder.
Low noise and consumption air and high durable piston vibrator EPV
The piston vibrator EPV series which is used for this vibratory feeder is low-noise, low-consumption structure. In addition, due to the oil-free design, it does not scatter lubricate oil into the atmosphere.
Furthermore, the piston vibrator EPV series has a hard anodic oxide treatment applied to the aluminum body, which is excellent in terms of rust resistance and durability.


Dustproof structure
Since the inside is a completely sealed structure, dust cannot enter. It can be used safely even in places such as a dust explosion area.
Conveying capacity criterion (Kg / hour)
| | | | |
| --- | --- | --- | --- |
| Damp salt | 546 | Resin Pellet | 200 |
| Rock salt | 500 | Fermentation compost | 280 |
| Coffee bean | 180 | Magnesium carbonate | 80 |
| Powdered sugar | 320 | Sawdust | 100 |
| Rice cleaning | 370 | Potassium chloride | 670 |
| Bread crumbs | 100 | Baking soda | 320 |
| Flour | 230 | Melamine | 280 |
| Soda | 550 | Ferrous oxide | 1365 |
| Carbon black | 150 | Abrasive material | 370 |
| Particle silica | 30 | White carbon | 20 |
| Starch | 230 | Fluorite | 50 |
Dimension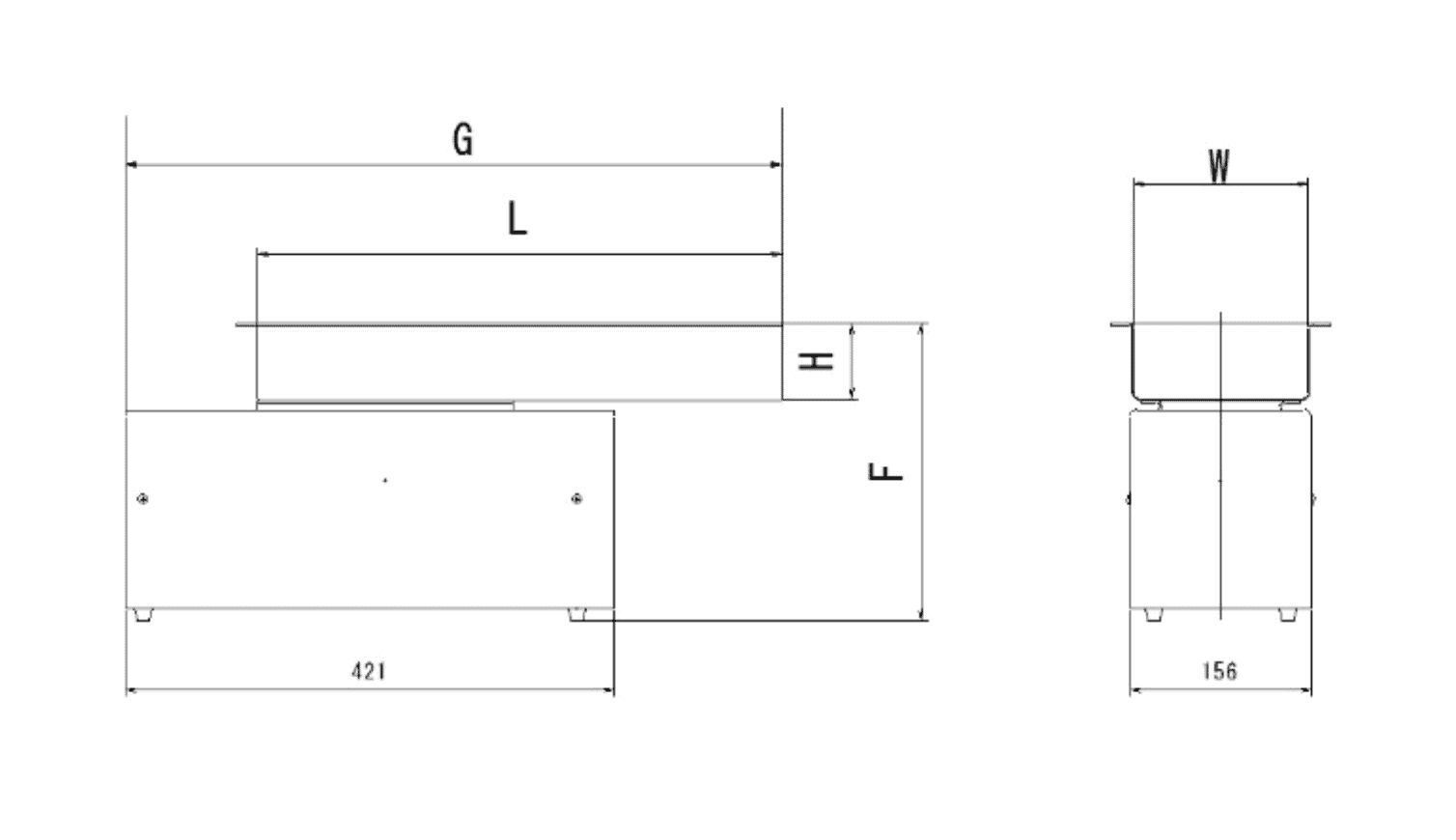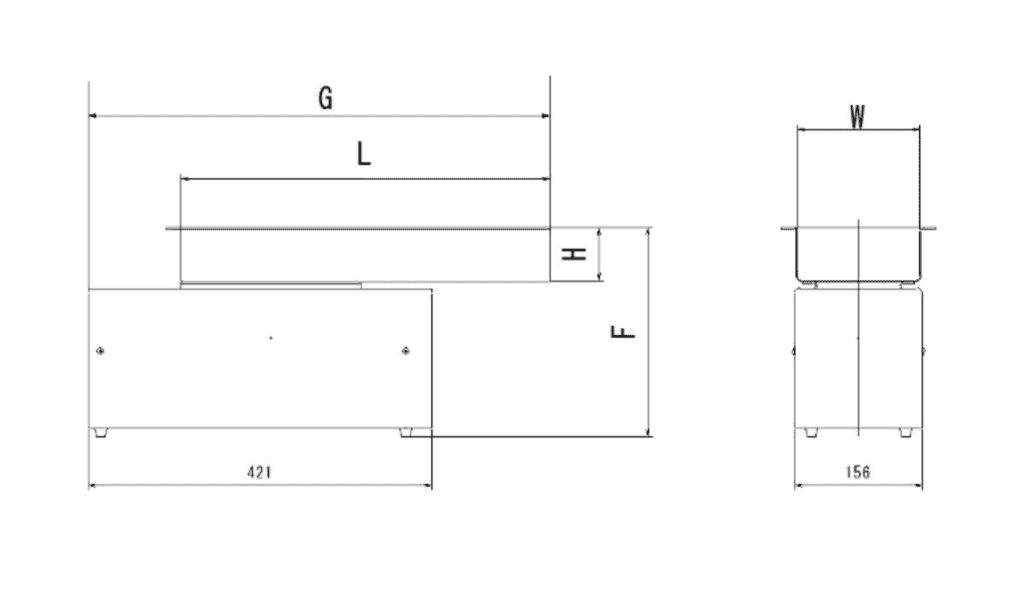 Custom-made is an available
We can also manufacture according to dimensions to best meet your needs. Please feel free to contact us from here.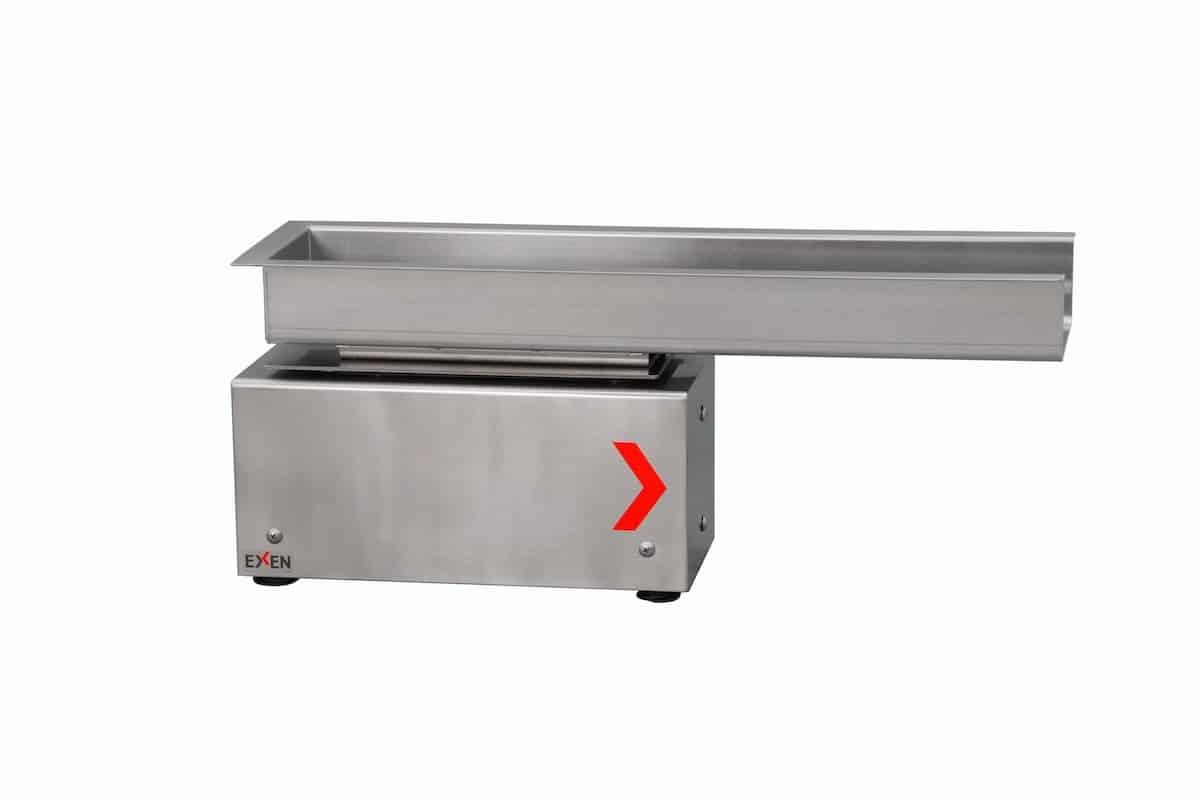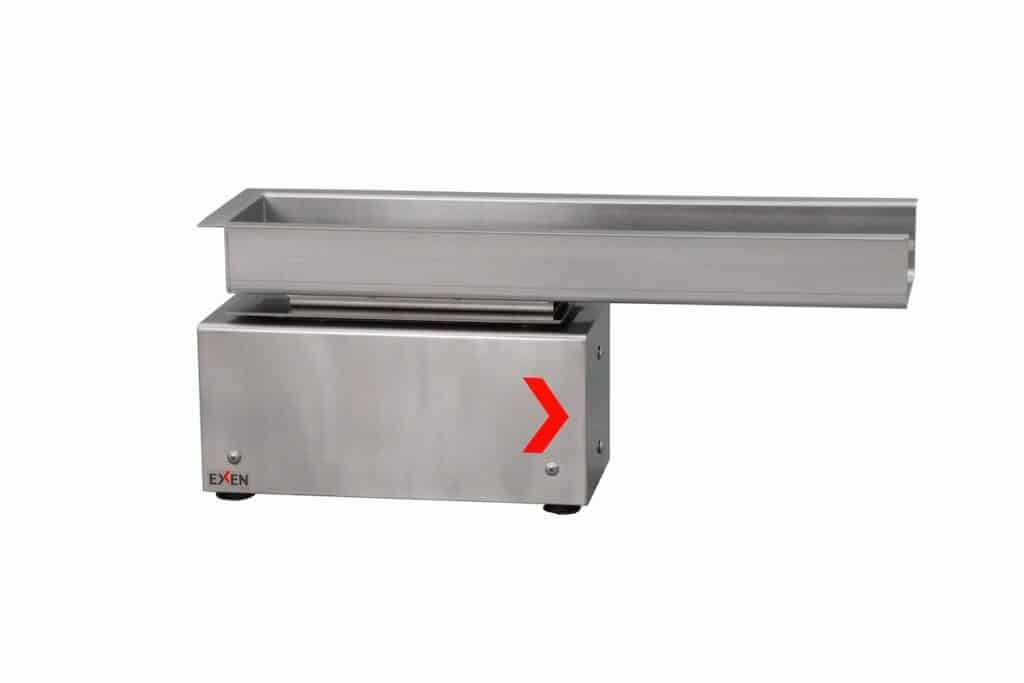 This article is published by
Since 1915, Exen Corp. has been solving clogging problems with its air knocker (impactor). The air knocker continues to perform and provide results on any necessary work type, and is especially effective against fine powders and sticky or clinging materials in the hopper, chute, and pipes. Knocker will successfully discharge the work even if the ...