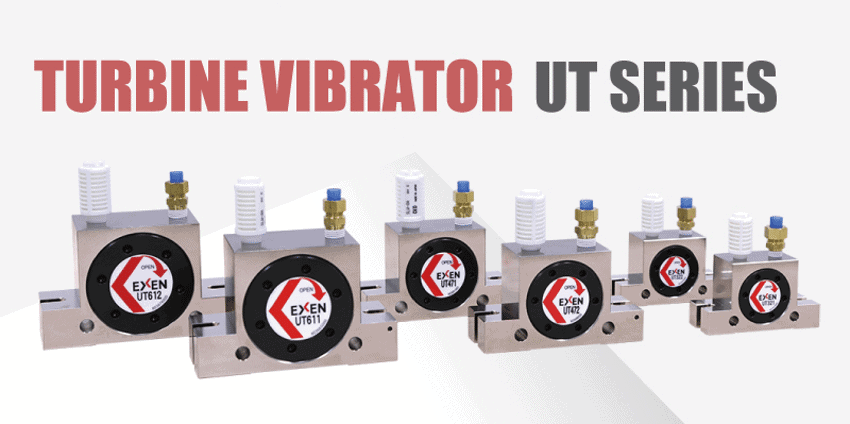 EXEN Corp UT series pneumatic turbine vibrators are suitable for moving powder and bulk materials.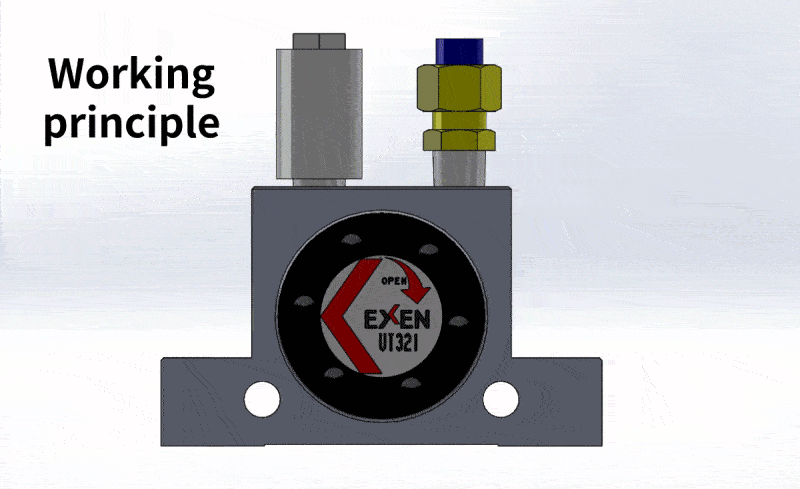 Features
Excellent durability
Aluminum body with electroless nickel plating finish. UT turbine vibrators features an excellent corrosion resistance so that can be used even in places where exposed to water at sight. Suitable for chemical, food, pharmaceutical, and the places where gets wet, concerned rust.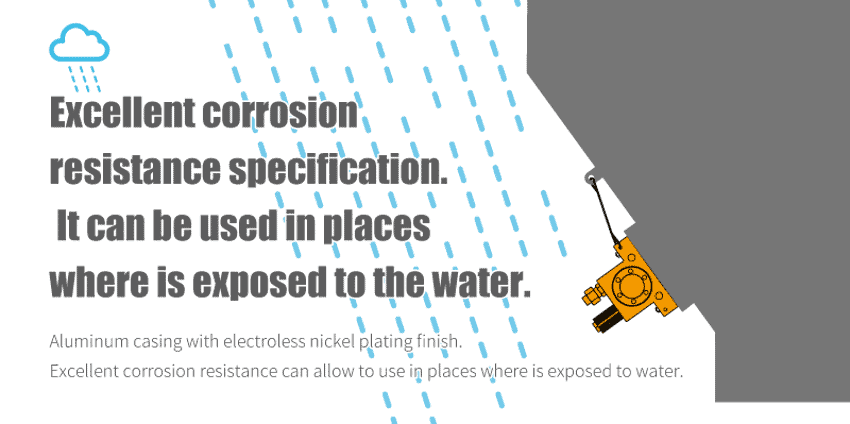 Completely Oil free design
Since the UT series is sanitary design, lubricant does not release to the atmosphere. Sanitary design can arrow to use in the food, chemical, and pharmaceutical industries.
Quite low noise level
Silenced design UT turbine vibrators are quite quiet since the aluminum casing does not contact with the inside turbine. Since they do not contact with each other, unlike the conventional pneumatic vibrator such as Ball or Roller type, there is no risk that meal powder generated by frictional wore and metal friction which is released to the atmosphere.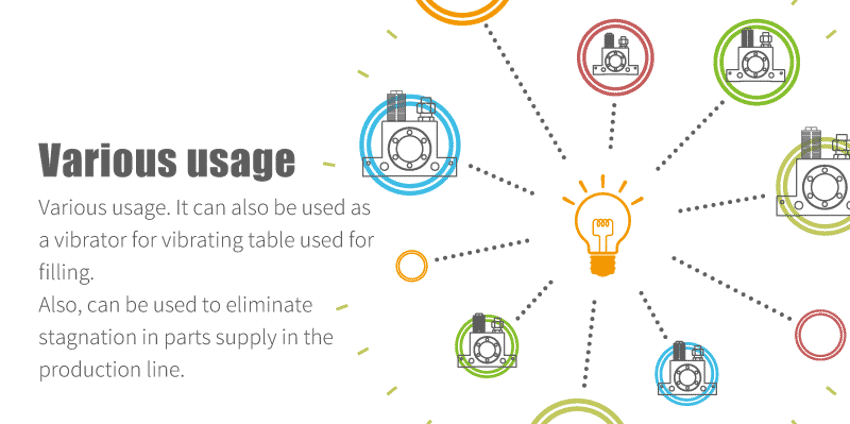 Versatility
Installation is just fixed only with two bolts. There is no need for a dedicated control panel, just open and close the valve to operate. Ideal for discharge promoting the effect of chutes, hoppers, and piping and also preventing blockages. Also, can be used as a vibration table and sieves. The frequency and centrifugal force can be easily adjusted by adjusting pneumatic pressure using the pneumatic regulator.
This article is published by
Since 1915, Exen Corp. has been solving clogging problems with its air knocker (impactor). The air knocker continues to perform and provide results on any necessary work type, and is especially effective against fine powders and sticky or clinging ...