Flexible and highly accurate, the Hardy Caseweigher weighs products in containers such as cases of cans, bottles, rigid shrink-wrapped packages, bags or pails. Featuring PLC control architecture and a large touch screen HMI display, operators can easily navigate between different product recipes or adjust machine set-up parameters.
The heart of the machine, which delivers fast, accurate, and stable weight readings, continues to be based on Hardy's HI 4050CW high-performance check weight controller and a Hardy C2® load cell. The check weight controller can communicate seamlessly both upstream and downstream across the Connected Enterprise Network when built with either an Allen-Bradley® CompactLogix™ PLC or via an optional EtherNet/IP® connection when built with a standard PLC Platform.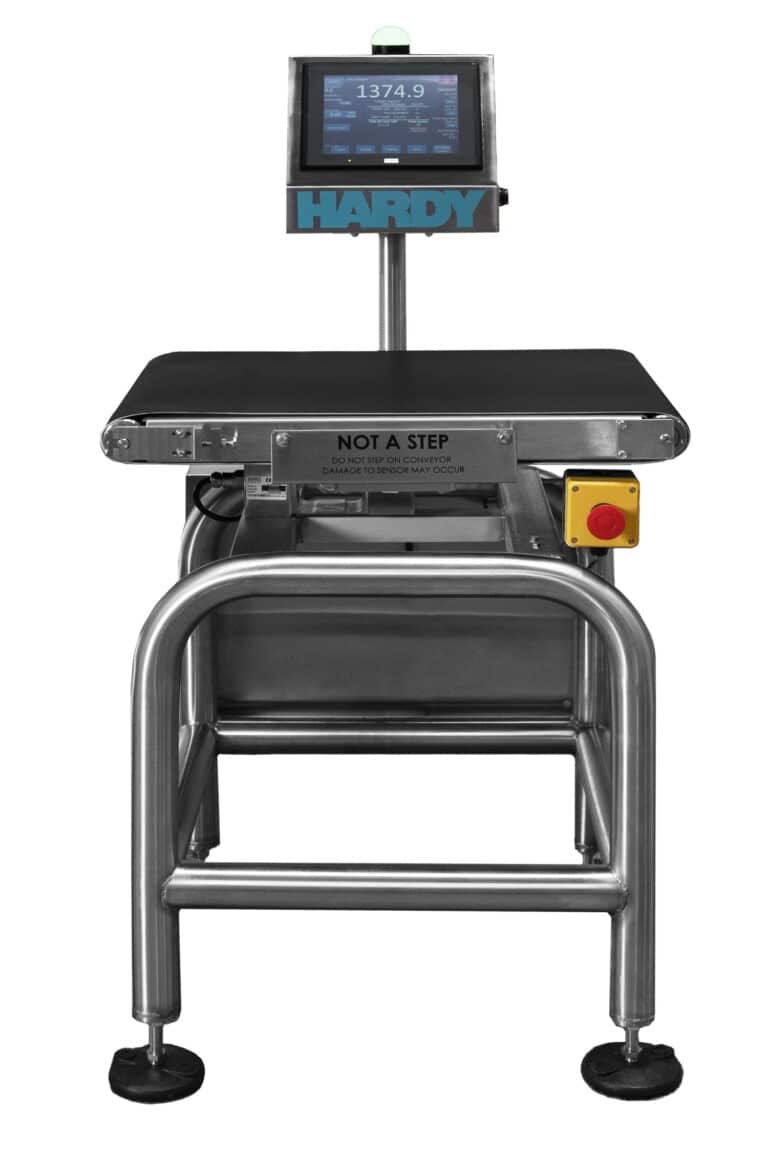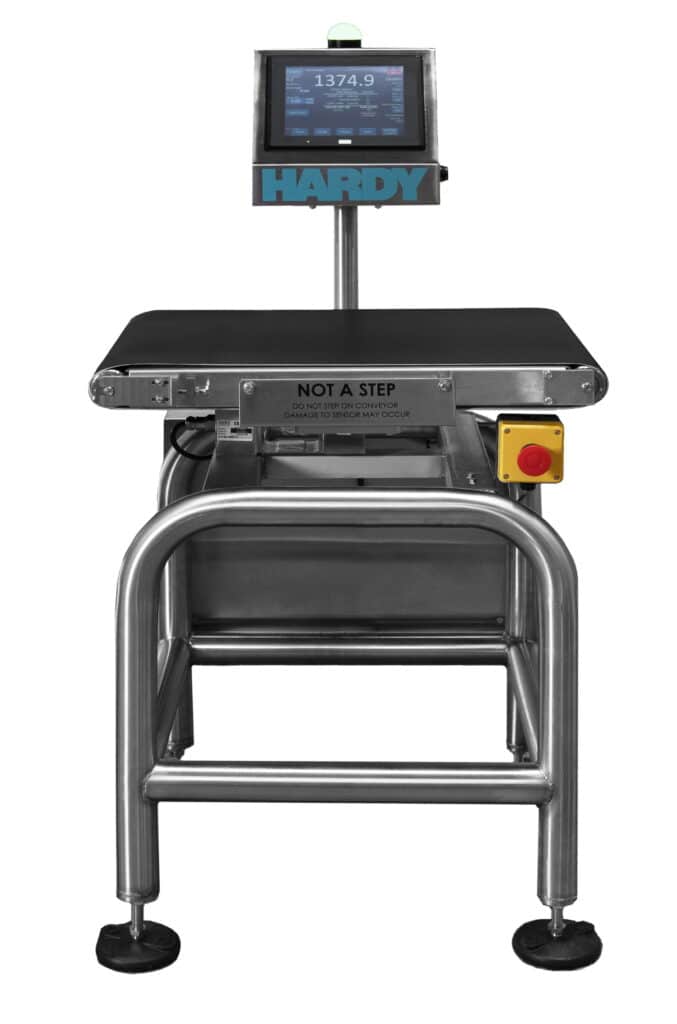 "We intentionally designed this machine to have only three moving parts, so the equipment requires very little maintenance and only a few spares to have on hand", said Tim Norman, Senior Product Manager at Hardy Process Solutions.
"Hardy's Caseweigher machine is designed for simplicity using off-the-shelf components and a PLC control platform to afford users enough flexibility to meet both current and future control needs."
Hardy delivers the benefits of open source software, off-the-shelf components, and seamless integration by leveraging Rockwell Automation's Premier Integration model. However, for customers that do not need an Allen-Bradley® control architecture or use Rockwell's Studio5000 software, Hardy now offers a lower-priced base model with a standard PLC control system and HMI.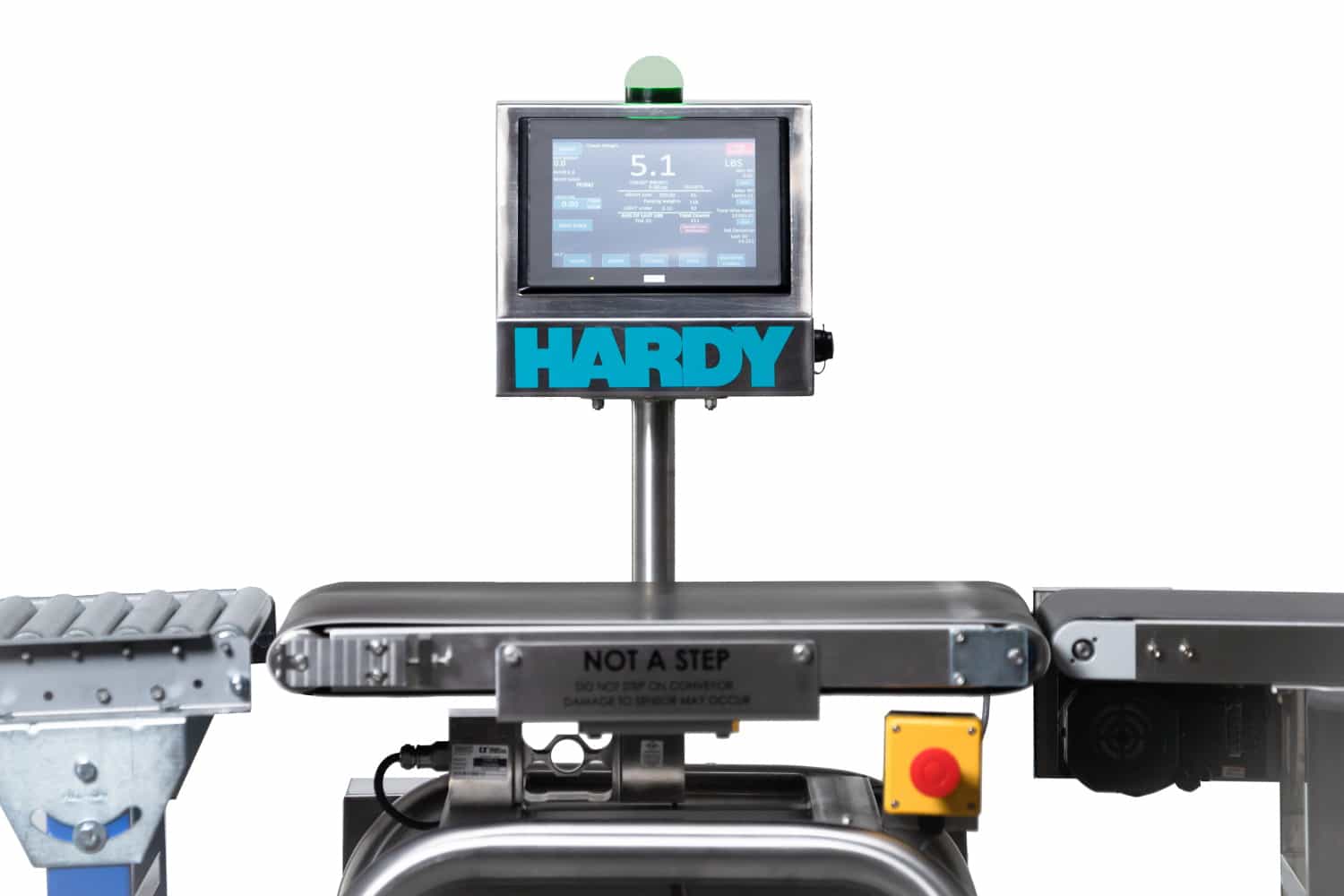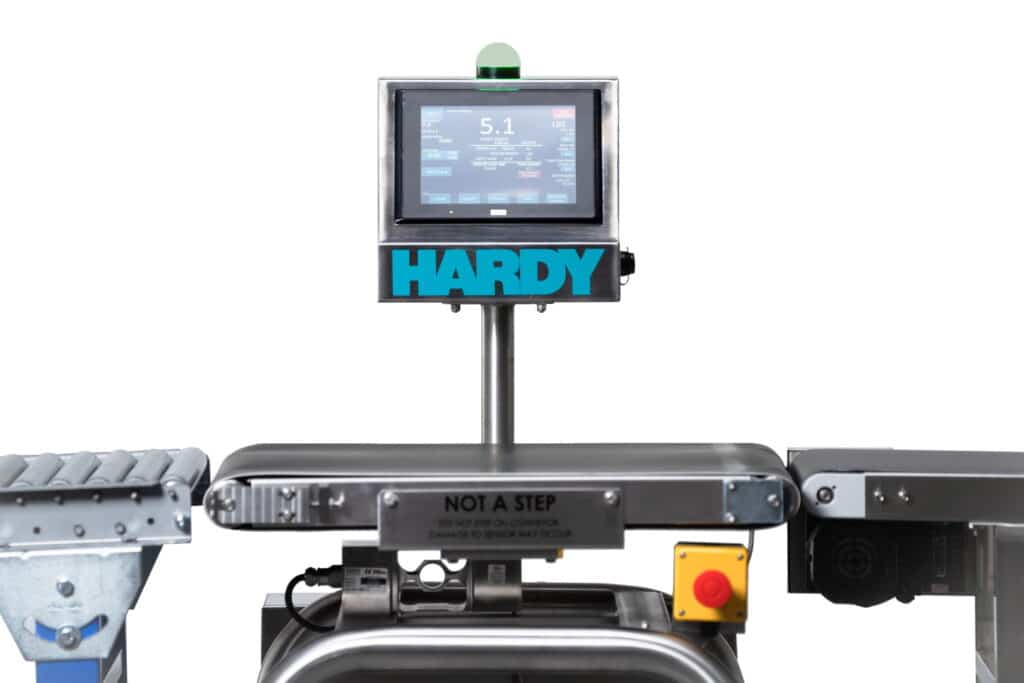 Hardy provides these capabilities to the customer with standard integrated software. The Checkweigher controller can communicate both upstream and downstream across Rockwell Automation's The Connected Enterprise™.
Caseweighers are offered in three standard sizes, with and without a Rockwell-based Control system, and built on a durable 2" round tube frame that can be manufactured in either painted steel or 304 stainless steel.
Hardy will continue to sell the highly customizable Dynamic Checkweigher Series for more specialized applications that can't be accommodated using a standardized Caseweigher.