The WAMGROUP® valve range consists of Slide Valves (round or polygonal inlet), Butterfly Valves, Ball Segment Valves as well as different types of Pressure Relief Valves. They are either built for interception or control of the flow of powdery or granular materials.
Today, more than ever, maintenance is recognized as a strategic asset for any company. An accurate maintenance strategy, together with the use of system components, which enable reduction of the overall management costs, is fundamental to optimize both machines and plant operation.
Even though service processes often play a secondary role in the production system, WAMGROUP® offers new specialized components for many industrial processes in different sectors aiming to optimize processes, increase performance and ensure high safety standards for both personnel and equipment.
The VHS Pressure Relief Valve, manufactured from engineering polymer materials or stainless steel, restores any excess pressure occurring during silo filling or generated by physical or chemical reactions that may take place inside containers. The special double-acting diaphragm, which is pervious to air, deals with both excess and suction pressure relief. The diaphragm is designed to avoid blockage as well as the formation of material crusts.
While in the common counterweight or spring-loaded pressure relief valves, pressure balance is re-established extremely quickly but not instantaneously, the counterweight-loaded VHS-type pressure relief valve manufactured by WAM® does the job in real-time by achieving perfect pressure balance through an interplay of pressure on different surface areas on both sides of the diaphragm fitted inside the valve housing.
The valve conveys dust emissions to a collection point keeping the working area constantly safe for people and the environment.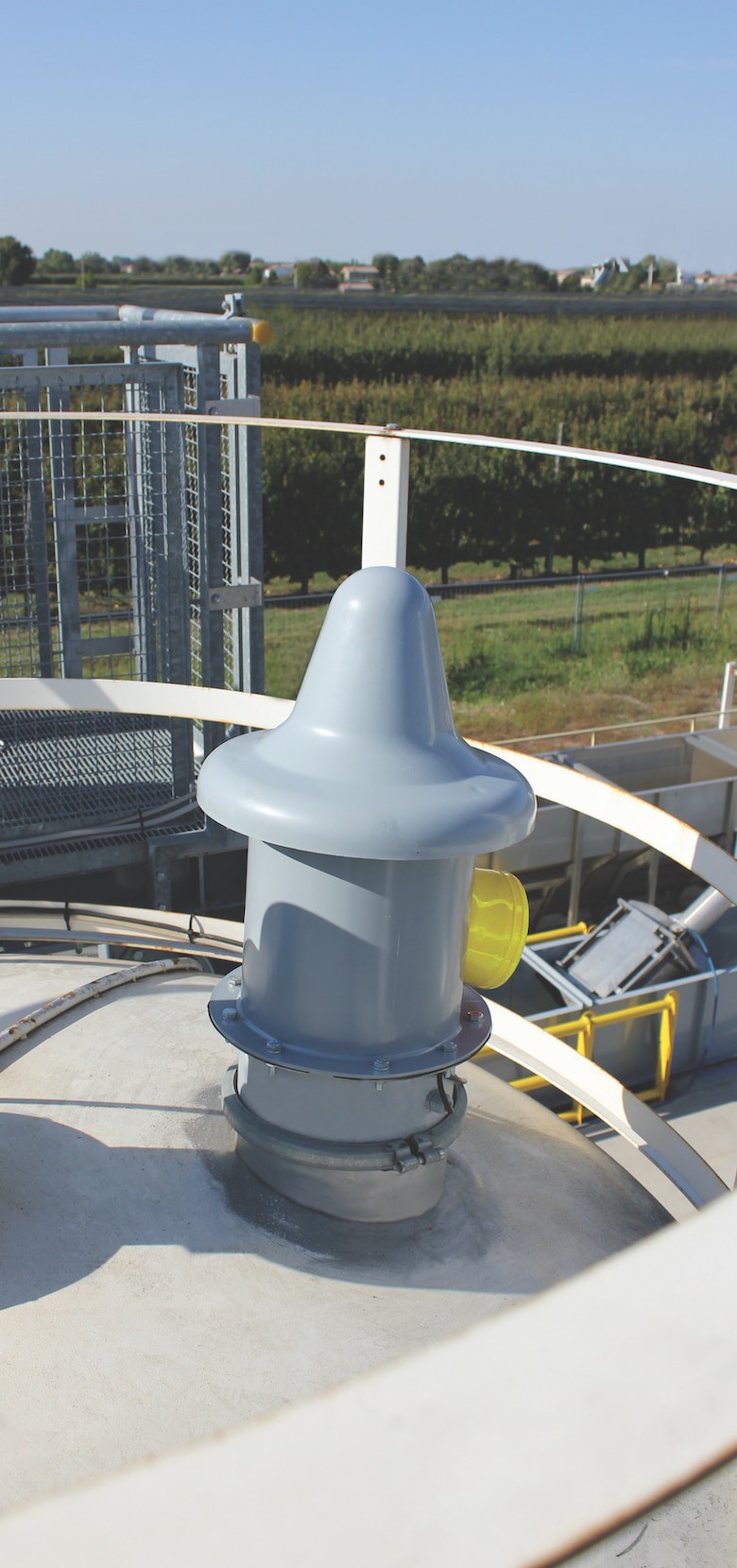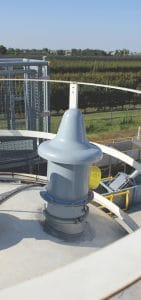 Since the early 1970s, WAMGROUP® has developed and continuously improved a comprehensive range of Butterfly Valves that meets the requirements of every user offering a professional solution for virtually all market requirements.
WAM® considers its customers as partners and will do its utmost to offer any customer in any place in the world the highest possible quality product and service at the most competitive price.
Compliance with higher quality standards regards more and more single parts of a process in terms of the use of raw materials, production cycles, plant type, and components.
As an answer to such enhanced requirements, WAMGROUP® presents its newly designed, high-performance VFP-type Butterfly Valves.
The design is characterized by reduced installation height and weight. By using the VFP-type Butterfly Valve, plant design, assembly, and maintenance operations can be optimized. As a result, running costs are significantly reduced.
Flanges are compliant with international EN 2276-67 and ANSI B16.5 standards, thus ensuring high versatility in application.
The most innovative features of the VFP Butterfly Valve are not visible from the outside. Following extensive computer simulations, WAMGROUP® R&D subjected the VFP to numerous laboratory and field tests to ensure optimum obstacle-free material flow, even with poorly flowing materials. The engineers paid particular attention to avoid any dead spots that would allow material to settle. The aim was to offer the market a product that would reliably prevent any kind of material contamination ensuring, at the same time, a high flow rate without any risk of bridging or rat holing phenomena. Moreover, perfectly sealed valve closure, repeatable over years of operation, has to be of course guaranteed.
A typical requirement in modern production plants is the frequent change of material without the risk of cross chemical or bacteriological contamination. The VFP valve fully meets this requirement by reducing material deposits between upstream and downstream plant equipment to the absolute minimum, thus improving performance and overall quality of the process significantly.
Product innovation has always been amongst WAMGROUP®'s main missions. For WAMGROUP® the constant search for energy savings begins with the smallest components for virtually all types of industrial processing plants.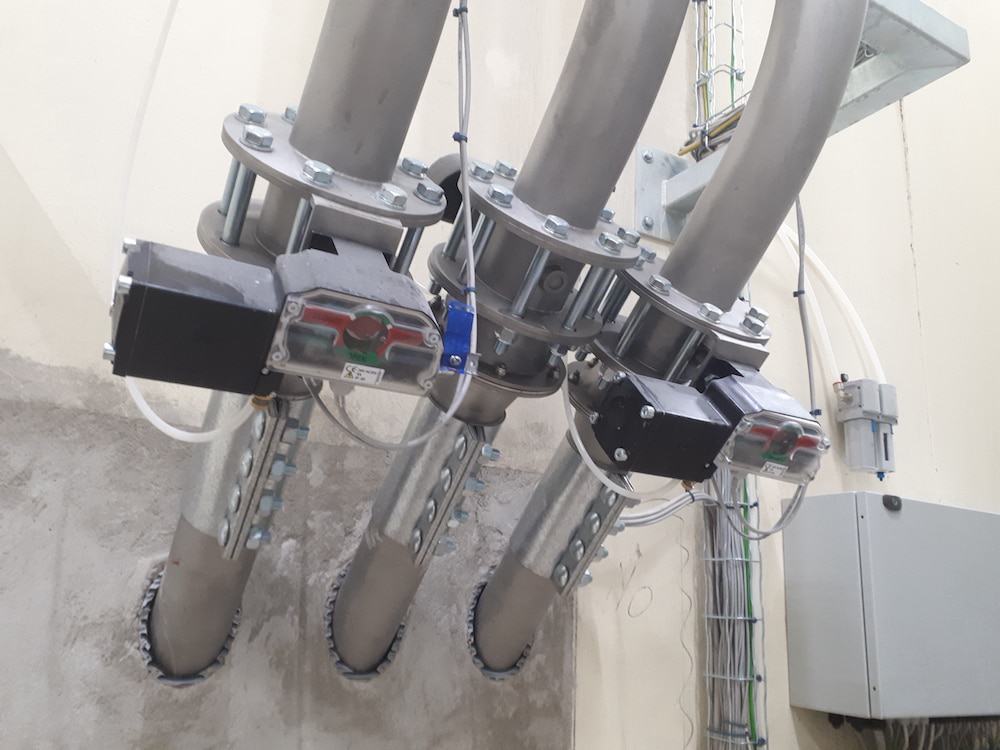 A unique feature of this valve is its special geometry and the new frame dimensions. The inlet diameter was chosen on the basis of long-term laboratory and field studies. The flow of color pigments, master-batch, or general additives can now be interrupted without obstacles, thus avoiding any material deposit that would generate pollution or cross-contamination.
A wide range of fully interchangeable discs made from SINT™ engineering polymer, stainless steel, or cast iron, as well as seals in common or food-grade NBR are available for VFP Butterfly Valves.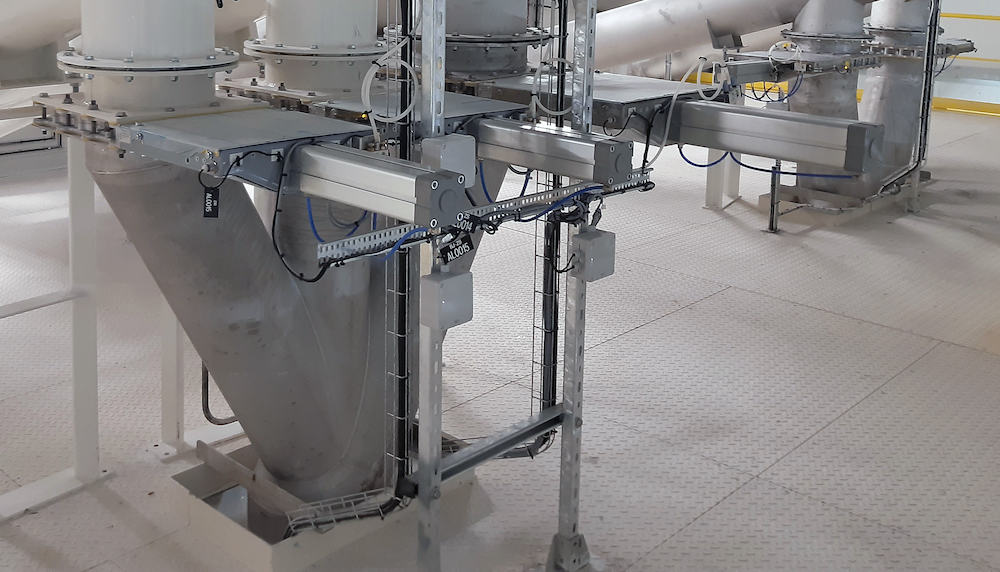 Thanks to more than five decades of experience in a variety of industries, WAMGROUP® today is capable to offer dedicated solutions for intercepting gravity-fed and conveyed dry materials: the VIB-type Low-Profile Slide Valves.
They are designed for applications where gravity flow of material must be intercepted when, for example fitted beneath hopper, bin or silo outlets, on inlet and outlet spouts of mechanical conveyors, as well as above the inlet of telescopic loading chutes. Extensive use of WAM®'s special SINT™ engineering polymer ensures the highest degree of abrasion resistance as well as no downtime for seal adjustment.
Their internal geometry and low profile contribute to increased performance in avoiding cross-contamination of different materials handled. The dimensions of the valves do not require the provision of any further adapters, which means significant cost savings for the entire plant.
The wide range of configurations available, a specialized design, and many years of experience in numerous industrial processes contribute to making VIB Slide Valves the ideal solution.
Thanks to its special design, the VIB Low-Profile Slide Valve can be easily and quickly serviced. Assembly and disassembly are simple thanks to the new design. Moreover, top performance is guaranteed by the seal design and the wide range of sliding blades.
The reduced weight and overall dimensions of the VIB make fitting and retrofitting easy in all applications, especially where space is a problem.
The VIB is available in:
standard sizes 150, 200, 250, 300, 350, 400mm;
ATEX and food-grade, also EC 1935/2004 conformity.
VIB Low-Profile Slide Valves consist of two high-pressure die-cast semi-bodies manufactured from aluminum alloy, a swivel disc in a SINT™ polymer composite, stainless steel or cast iron, and a pre-stressed elastomeric seal.
A unique feature of this valve is its special geometry and the new frame design which integrates both WAM® and CEMA flanges.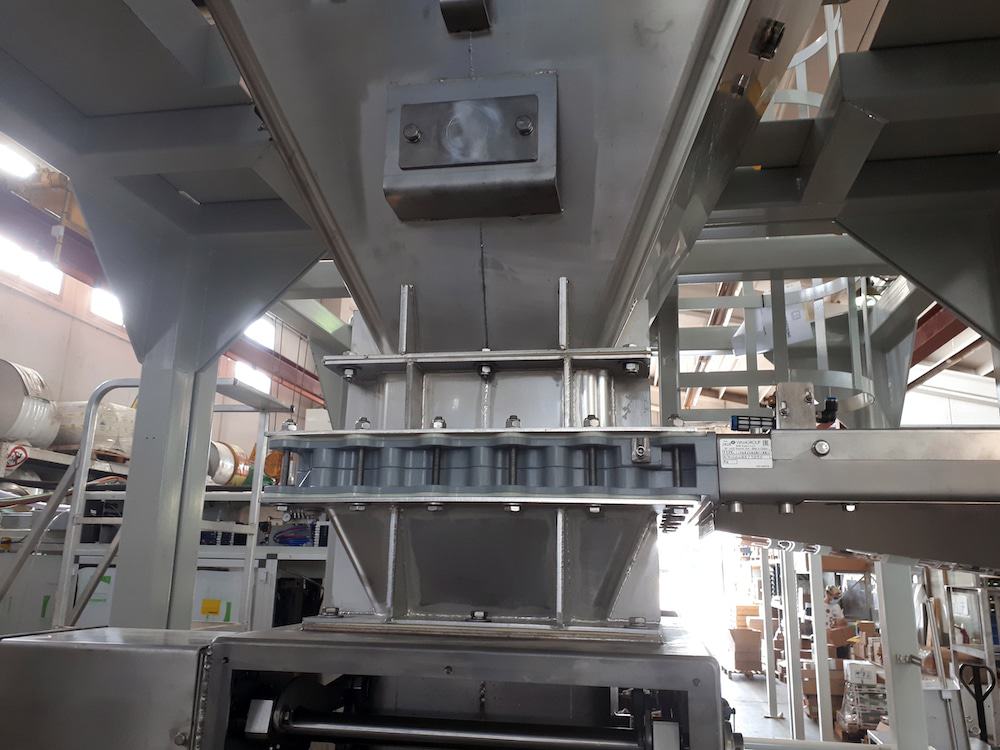 VIB Slide Valves are designed for regular production or process development in virtually all industries:
Plastics;
Foods;
Cosmetics;
Chemicals;
Animal Feed;
Glass;
Pharmaceuticals;
Ceramics;
Basic Materials;
Building Materials;
Environmental Technology;
Minerals.
All the above-mentioned features are based on WAMGROUP®'s more than 50 years of experience in intercepting technology. They are the ultimate answer to current market requirements.