The material to be transported was very heterogeneous, consisting of 60% rubber and plastics, 15% glass, soil and minerals, 10% textiles and wood, 10% paints and oxides, and 5% metals.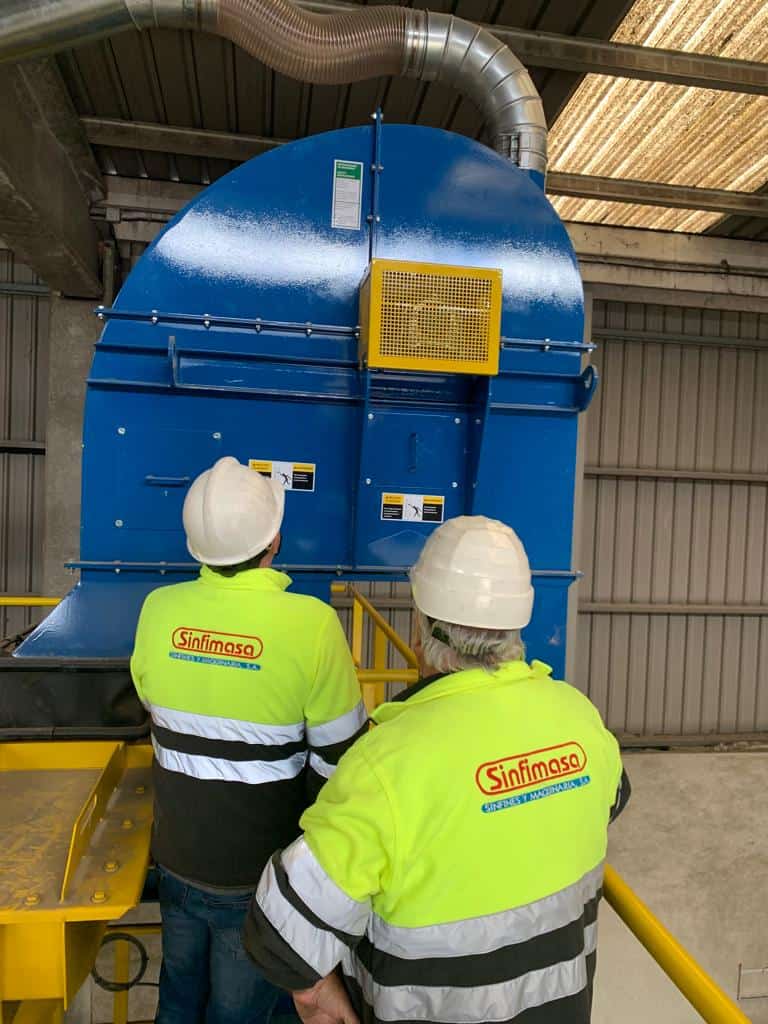 This mixture makes it difficult to transport on a conveyor belt because a spillage of material means an environmental problem, so the solution is to design a system of closed screw conveyors that prevent the loss of product. In addition, it also avoids manpower in the route and possible accidents with rollers and drums of a conveyor belt.
The material flow specifications are a capacity of 7 tonnes / hour, with a grain size of 0 to 20 mm, a density of 0.6 tonnes per m3, and a moisture content of 10 to 15%.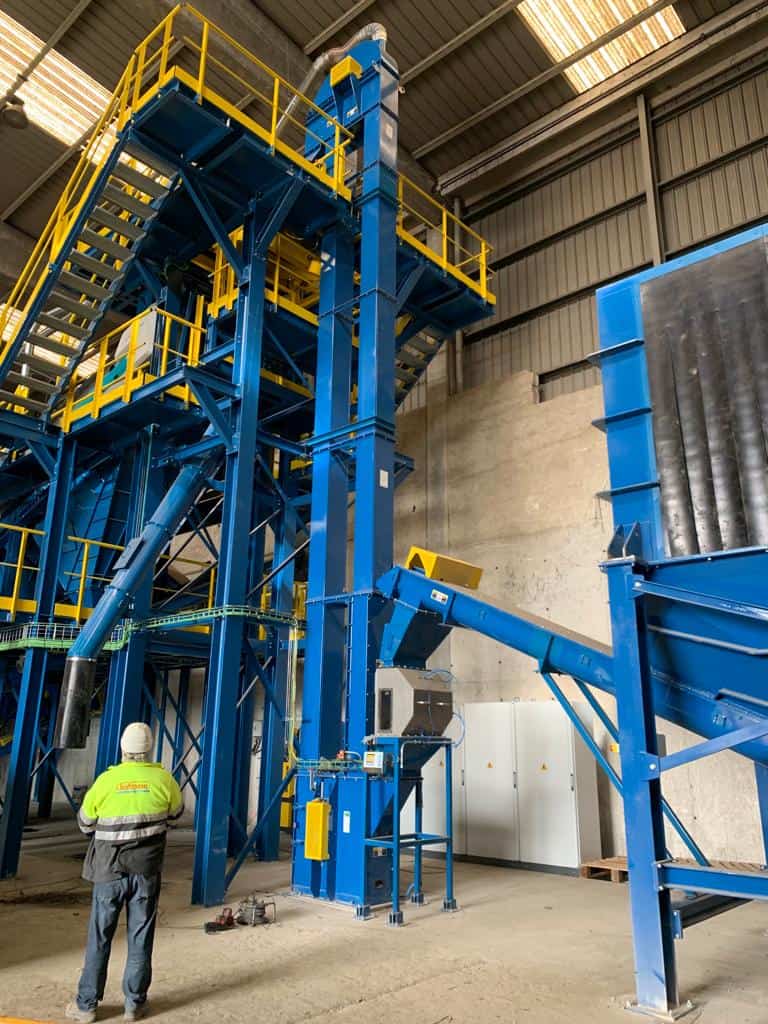 To ensure efficient extraction from the hopper that stores the material to be processed and to prevent product accumulation, Sinfimasa designed a double auger in a trough to allow inspection along the entire route and facilitate maintenance. The auger was manufactured in HB400 anti-wear steel and a SEW geared motor was installed with sufficient power but a short rpm ratio to reduce wear and extend the conveyor's useful life.
For the elevation of the material, a bucket elevator was designed and manufactured with an anti-abrasive belt and stainless-steel buckets with a filling level of 40% above the water level, just like the auger: low filling level and transport at low rpm to avoid product return and wear. Geared motor power ratings were also standardised to save on spare parts costs.