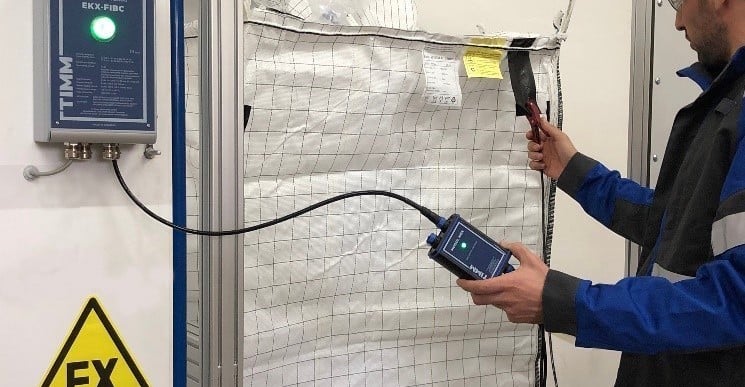 Tamper-proof by digital measurement and reliable object recognition. Many dusts in conjunction with air have a high risk of explosion. Flours, sugars or aluminum dusts are well known as an explosion hazard.
But even the dust of products such as fertilizers, rubber, tobacco, spices and many other substances can cause explosions. Therefore, when processing such products, conductive big bags are widely used. For these special type of big bags, grounding is required to prevent ignition due to electrostatic charges.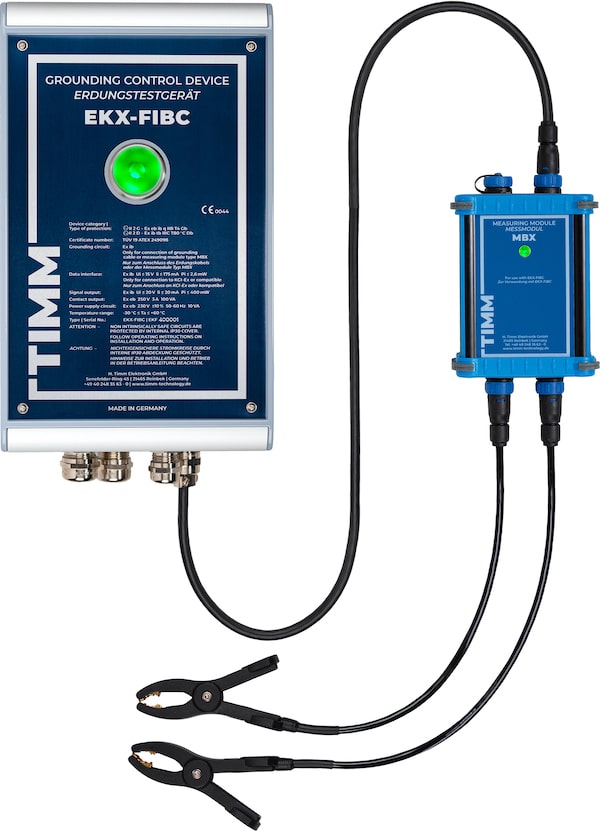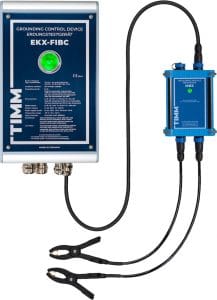 To improve the safety during big bag processing operations, TIMM has developed the grounding control device EKX-FIBC. With its active monitoring of the grounding connection via two grounding clamps and the unique object recognition the device ensures a failure- and tamper-proof grounding.
The internal plain text diagnosis-display and the cable quick couplings stand for easy handling during installation, operational use and maintenance. The device gets mounted stationary at the FIBC filling machine and is able to supervise up to two big bags at the same time. A filling release is only given, when the connected FIBC is properly recognized by the object detection and, in addition, safely grounded. The device can also automatically shut down the (un-)loading process in case of an unsafe situation to re-establish a safe status.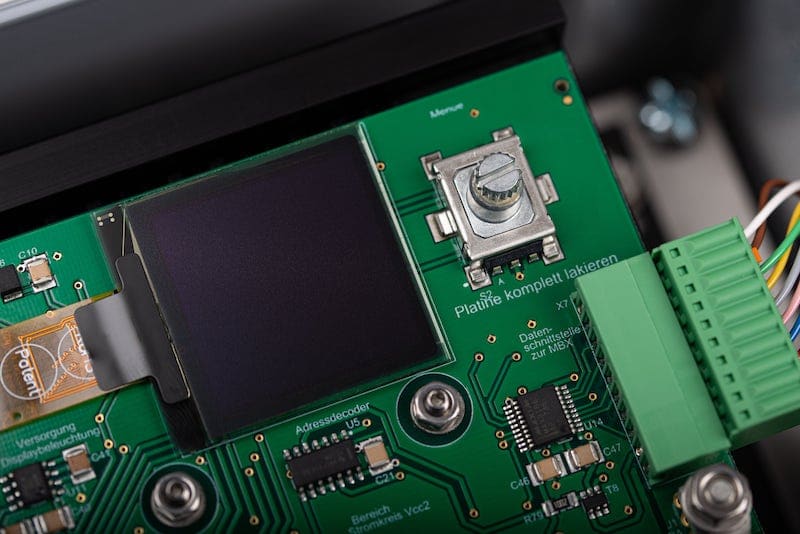 You want to experience the modern way of monitored grounding by yourself? Come and visit us at the POWTECH from 30.09. – 01.10.2020 in Nuremberg, Hall 1 Booth 1-449. Alternatively, give us a call +49 (0) 40 248 35 63 – 0 or mail us info@timm-technology.de. We are looking forward to hearing from you!
You can find further information about our company and products at our website www.timm-technology.de/en and at our LinkedIn profile https://www.linkedin.com/company/timm-technology/
This article is published by
We are leading developer and manufacturer of high-quality safety and security technology "Made in Germany"​ mainly in the field of explosion-proof measuring and control equipment. Thanks to our Intelligent Explosion Protection Concept (IEPC), our products guarantee the highest level of safety for people, the environment and plants for more than ...