World's smallest class pneumatic turbine vibrator BTP/ BTS Series. Quite silent and completely lubricant-free design.
EXEN pneumatic turbine vibrator BTP BTS series is a compact size vibrator that can be used completely oil-free. Since the turbine part inside the vibrator casing that rotates at high speed does not make contact with the casing. The noise level is quite low so that it improves the operator's working environment. The turbine vibrator's casing, turbine, and air fittings comply with the Japan Food Sanitation act. Furthermore, the exhaust muffler and side cover of the casing is made of stainless steel and can be used safely in the food, dairy product, pharmaceutical, chemical, and precision parts industry. Three types of turbine vibrators are available. BTP type with polyacetal resin ann stainless steel 304. BTS type with stainless steel casing 304. Stainless steel is used for all air fittings, exhaust muffler, and side cover. Turbine vibrator BTP/ BTS can be used not only to prevent clogging of powder and bulk but also can be used for feeding and filling.
Features
Completely Oil-free design
Since the turbine inside the turbine vibrator that rotates at high speed is supported by bearings and rotates without contacting the casing, it can be used completely oil-free.
World's smallest and lightest class pneumatic turbine vibrator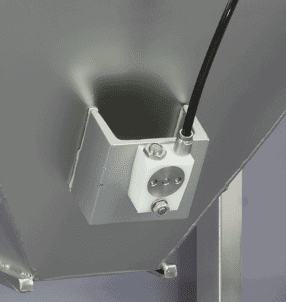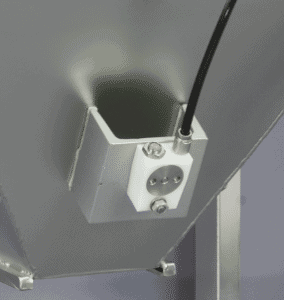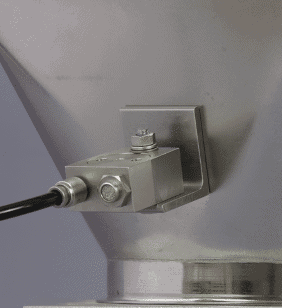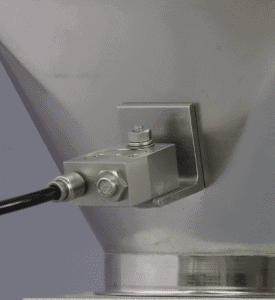 The world's smallest and lightest class turbine vibrator. BTP18 model the width is only 17 x 32 mm and weighs just 50g.
It can be installed to a small hopper, chute, pipe, and tight spaces that could not be installed with an existing vibrator.
There is one tap on the front of the main unit and two taps on the bottom of the main unit. It can be freely attached according to the attachment shape, space, vibration effect, and so on.
It can be easily attached and detached from a vibrator to the objection without welding if uses attachment for fixing according to the site.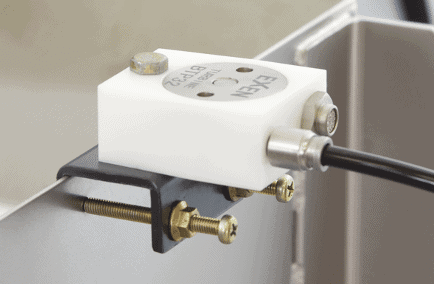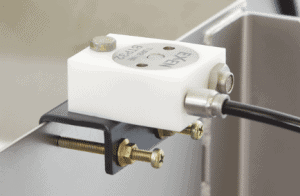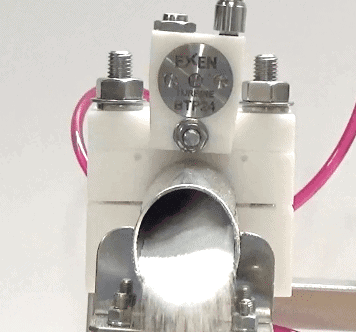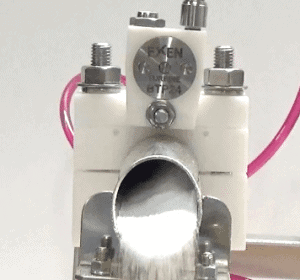 Excellent corrosion resistance can be used in places exposed to water.
Turbine vibrator casing, turbine, and air fittings have complied with the Japan food sanitation act.
Furthermore, since bearing grease is for food machinery (NSF class H1 certificated), it can be used safely in the food, pharmaceutical, chemical, and precision parts industry.
The vibration force can be easily adjusted by adjusting the supply air.
The turbine vibrator can be adjusted the frequency and centrifugal force easily only by adjusting the pressure of supply air (2 – 6 Bar).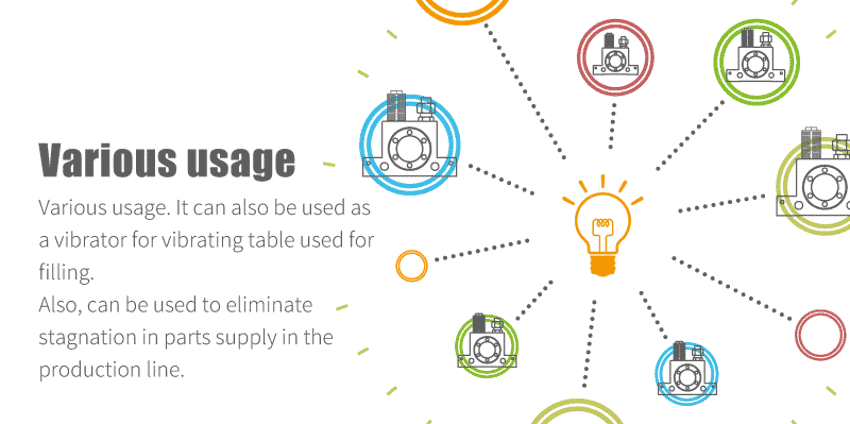 Free suitable model selection service for your problem.
We are willing to provide the most suitable model, quantity, and control method depending on your equipment and current blockage condition.
This article is published by
Since 1915, Exen Corp. has been solving clogging problems with its air knocker (impactor). The air knocker continues to perform and provide results on any necessary work type, and is especially effective against fine powders and sticky or clinging ...