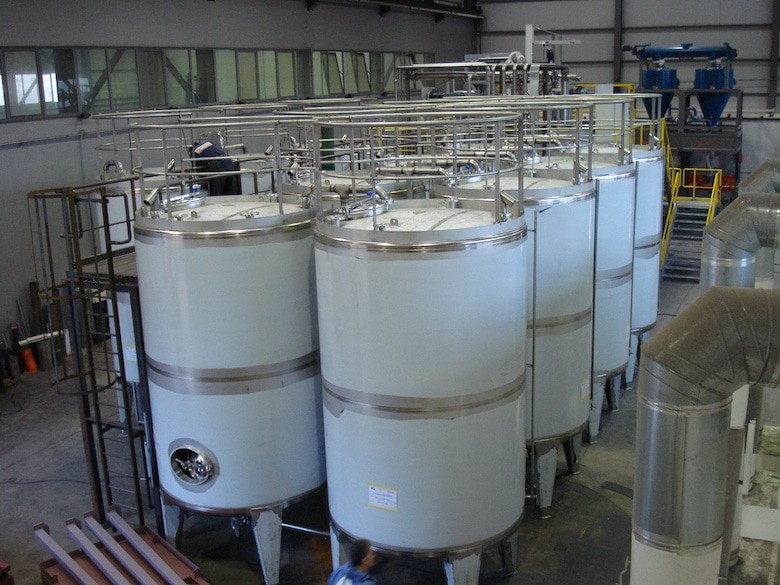 Acmon Systems recently delivered three major turnkey plants in Africa region and Russia producing a large range of concrete admixtures, flooring solutions, cementitious grouts and concrete repair mortars for a well-known multinational firm.
Major points in common for all 3 plants:
Unique compact design including all major components such as blenders, raw material tanks, finished product tanks, wet scrubber, pumps, piping, valves, and steel platform.
All components of the admixture plant are designed in a way that containerization of the whole system can be realized with most of the parts already pre-assembled. Obvious benefits are a significantly narrow installation/commissioning time, low shipping costs and the possibility to ship globally.
The first stage is the main liquid raw materials reception and storage into tanks sized properly. There are also dedicated positions for liquid materials that are stored into IBC's.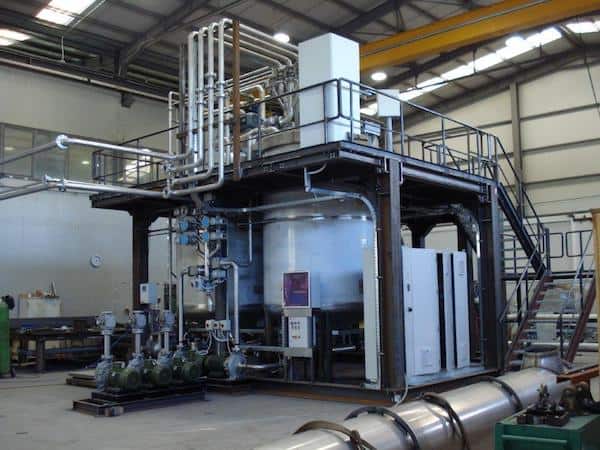 Powder raw materials are handled in big bags using a big bag unloader or bags in case of minor ingredients.
During second stage, we execute the recipes in complete automated way, using liquid raw materials stored in the corresponding tanks, minor liquid ingredients stored in IBCs, main powder ingredients from big bags, micro-ingredients in powder form from sacks splitters on top of the mixing vessels as well as micro-ingredients in liquid form being fed from drums on platform scales, according to the execution steps of each recipe.
Blenders are homogenizing all raw materials up to the point that end products' characteristics are being met.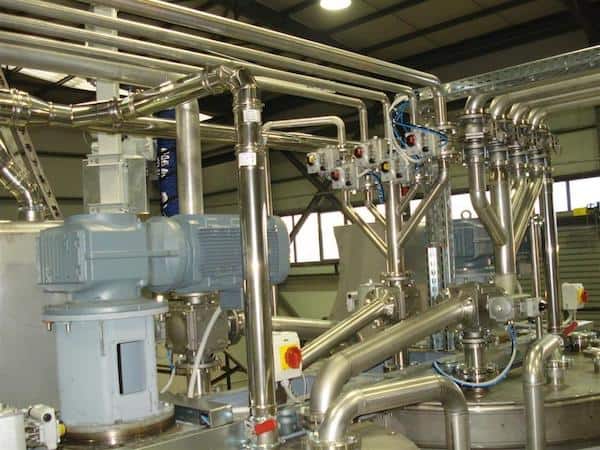 During the third stage, finished products are transferred to finished product storage tanks or to IBC's filling stations, barrel filling station or to tank trucks.
In case finished products are not in line with the Quality Control Requirements or for any other reason, mixtures can be brought back to the mixing vessels for further processing so that they can meet the standards required. Any material if it is required, can be sent to any given tank, through the correct use of opening and closing appropriate valves and by using at critical points manifolds.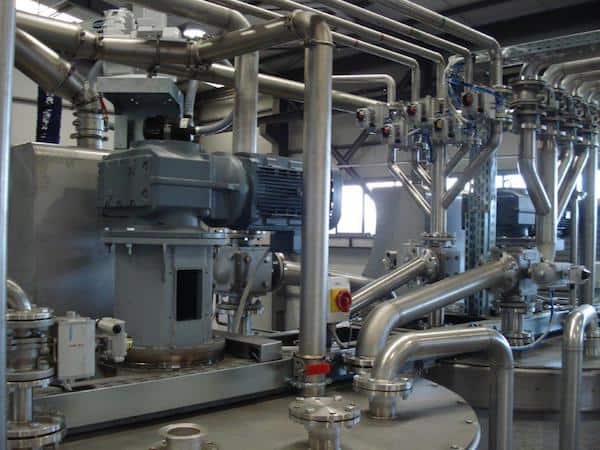 Dust collection that is applied, ensures a clean environment of the plant. Admixture plant is fully automated, controlled and monitored by PLC/Scada system for ease of operation but is also utilizing an MES software suite, Trace Pro, for the recipe and report management.
Special safety measures have been taken care according to human safety EU regulations and ATEX regulations throughout the production process in order to maximize the safety of workers and safety of the facility.
All projects were completed on time. Capacity and efficiency of the admixture plants met fully customer's requirements.
This article is published by
Acmon Systems is an engineering company with manufacturing excellence specializing in the field of Bulk material Handling solutions in a wide range of industry sectors. In Acmon Systems we take care every detail from designing, manufacturing, installing, commissioning and start up to a complete after sales and customer care support. Acmon systems ...