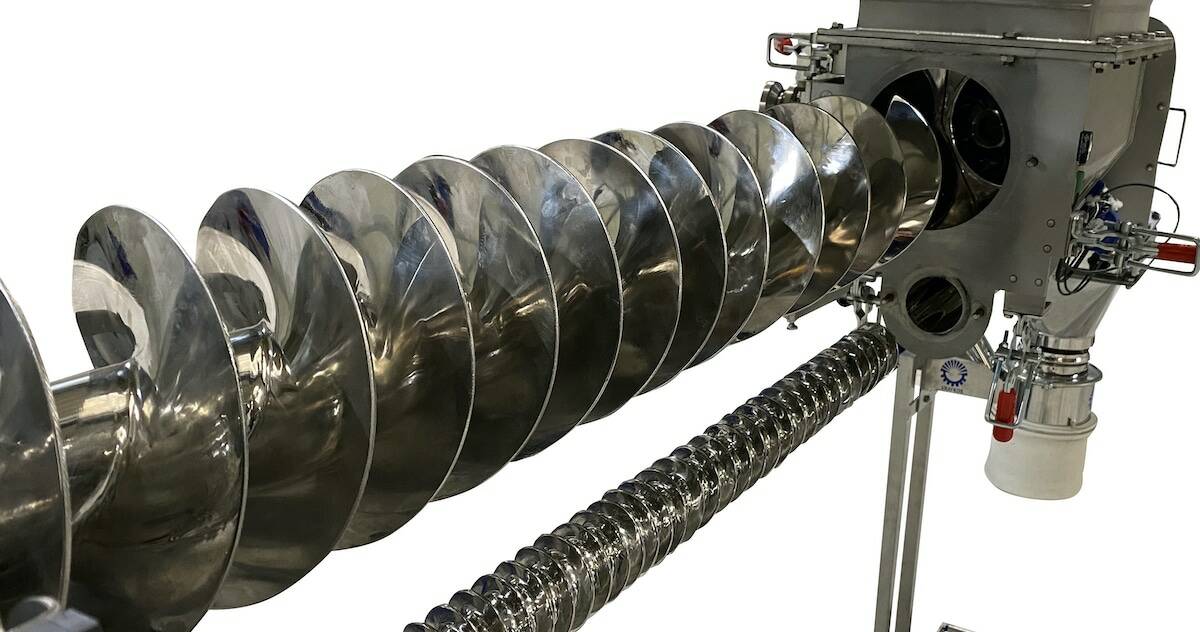 Vraykos & Associates Mechanical Limited has introduced an ATEX© Dosing and Bag Filling System with In-Line Magnet Frame, designed and manufactured in Greece.
The system consists of a high capacity dosing system (twin screw conveyor for high accuracy), a bag filling & weighing system, and an in-line magnetic system.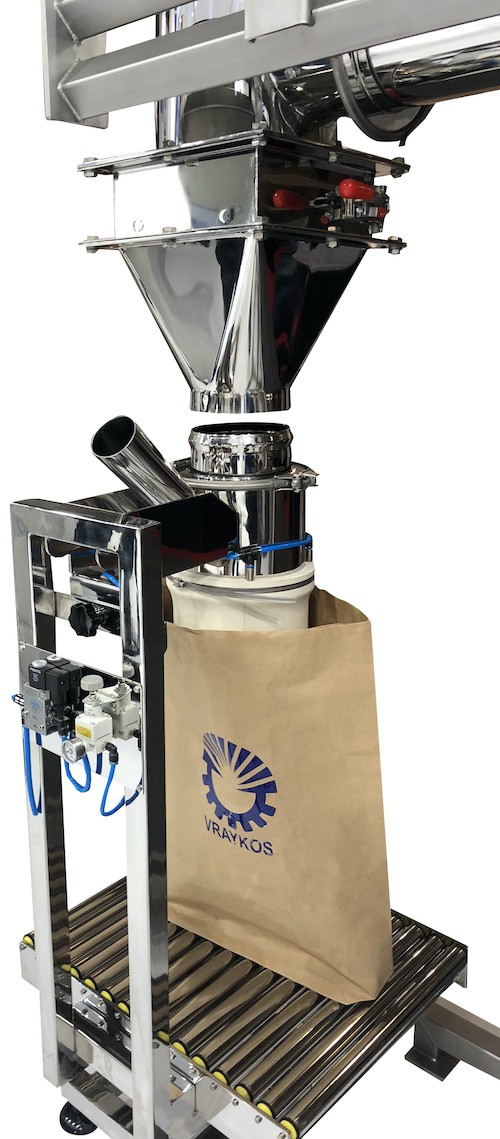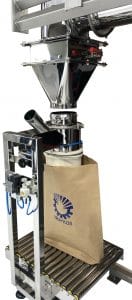 High capacity dosing: twin screw conveyor for high accuracy
Stainless Steel 316L
Fast and dribble flow for both a high product throughput and accurate dosing
Retractable screw shaft and fast removal of screw conveyor internals, for easy cleaning
ATEX Zone 22 certified: safety at the highest standards
Semicircular ends for the screw wings
Seamless shell with a mirror-polished internal surface
Finest treatment of the outer surface with glass-blasting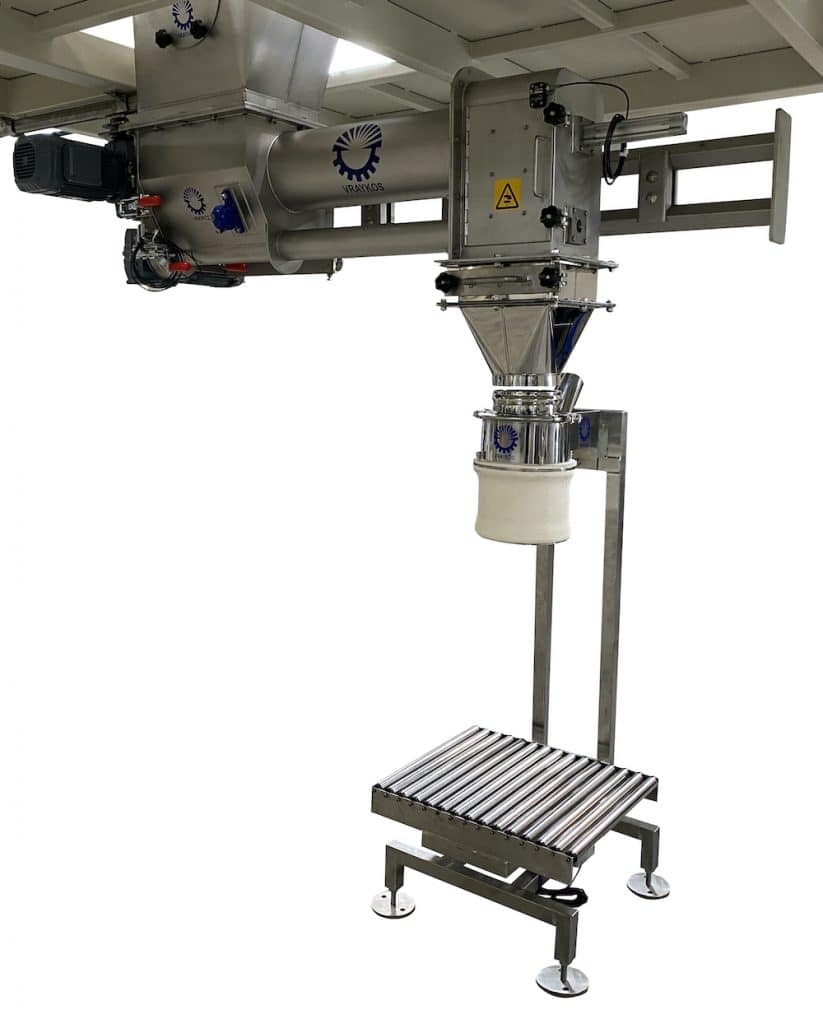 Bag filling & weighing system
Adjustable frame
Inflatable bag clamp for different bag sizes
Spare frame adaptor for small bags and containers
ATEX-certified high accuracy Load Cells and Junction boxes
Magnet system
Stainless Steel frame and magnets
Mirror-polished
Magnetic bars 11000 Gauss each.
Retractable magnets for fast removal and easy cleaning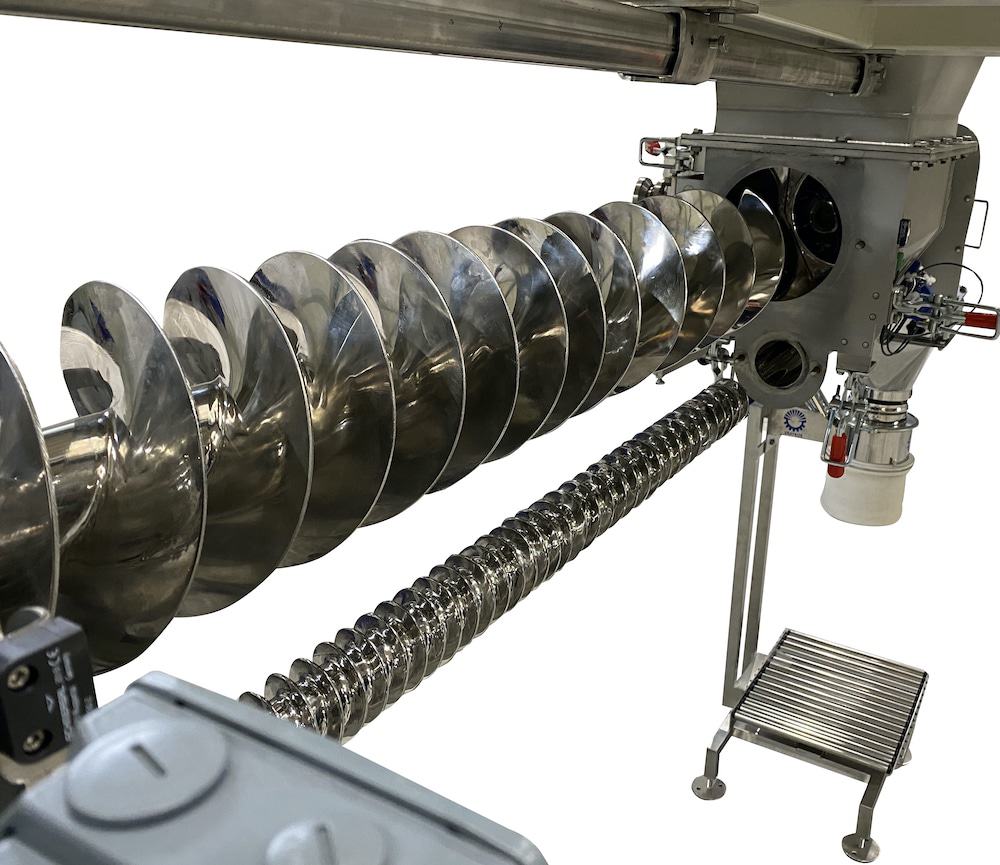 Processed materials
Bakery Powders (Flour, emulsifiers, powder sugar, etc.)
This article is published by
VRAYKOS is a global provider of industrial solutions specializing in the Engineering and Construction of complex bulk handling projects in the Food Industry, Snacks and Bakery, Coffee Industry, Flour Mills and Plastics and Chemicals. We design, construct and operate integrated installations for all the processing stages of bulk material handling all ...