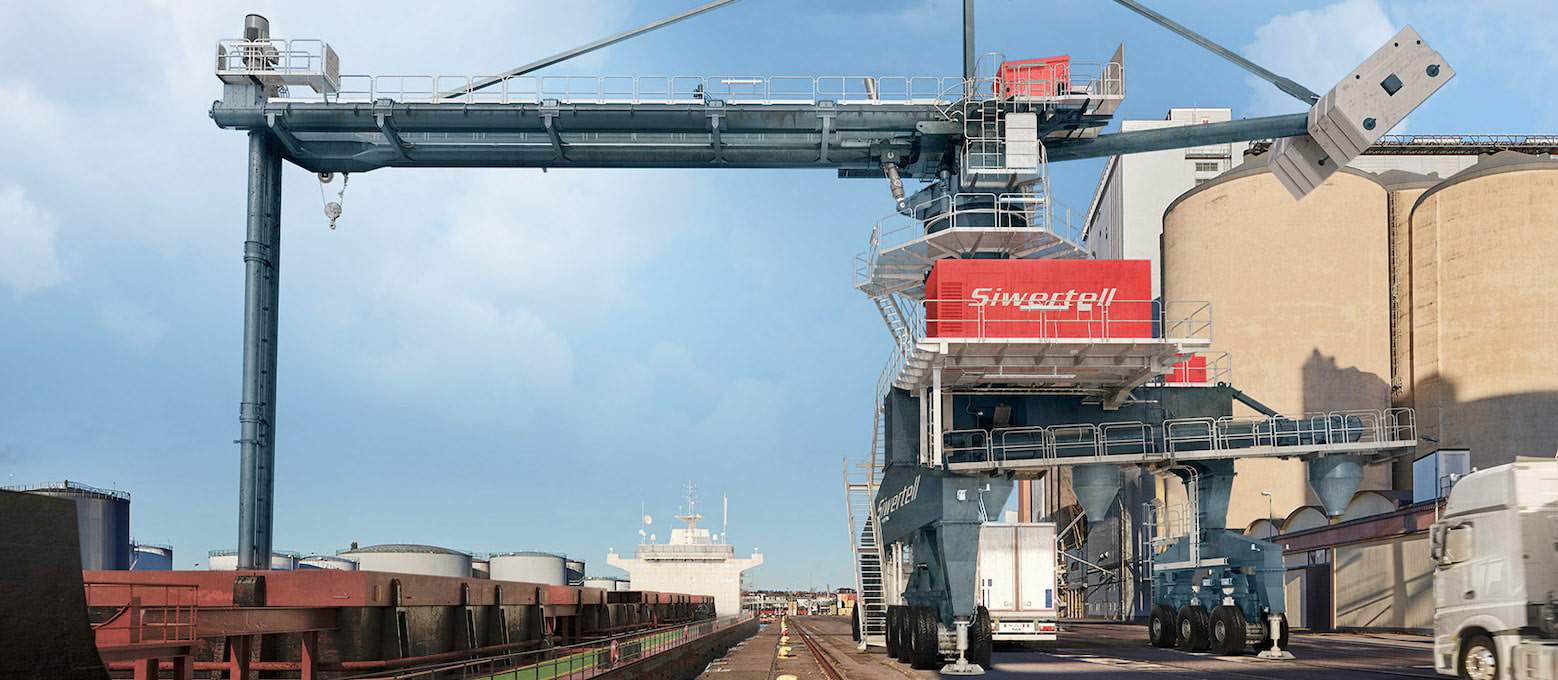 Bruks Siwertell's latest market-changing ship unloader, the port-mobile unloader, can now offer totally enclosed, high-efficiency dry bulk material handling to the alumina, cement, and soya meal sectors, as well as grain.
"The port-mobile unloader was initially launched to challenge the limitations of pneumatic discharge systems used in grain handling," says Jörgen Ojeda, Director, Mobile Unloaders, Bruks Siwertell."However, we realized that, as well as ensuring high-capacities, no spillage and close-to-zero dust emissions, it delivers many distinct benefits when handling all these materials
"One of the greatest advantages of unloading dry bulk, especially more delicate cargoes, with screw-conveyor technology is the low material degradation rates, minimizing the production of powdery fines," explains Ojeda. "Like all Siwertell unloaders, port-mobile units offer a steady conveying velocity, with no particle collisions or crushing forces, which is in contrast to the cargo degradation concerns that traditionally accompany pneumatic unloaders."
Fines, produced when materials degrade, are problematic for many dry bulks, but for alumina, the cost of smelting is dramatically increased by their presence, and for grains and soya beans, the quality of whole shipments can be down-graded; significantly impacting profits.
"Many ports already benefit from Siwertell road-mobile unloaders, which offer competitively-priced flexibility and mobility," adds Ojeda. "For operators looking for a port-based system retaining similar flexibility during operation, but needing to discharge much larger vessels at a higher capacity, then our new port-mobile unloaders are a fantastic, extremely cost-effective option."
The port-mobile unloader is available in two sizes, a 400t/h and 600t/h model; both can discharge vessels up to 60,000 dwt. They are fitted with low weight, rubber-tired gantry, which moves the unit to wherever it is needed along the quay. Ensuring a high through-ship efficiency the port-mobile unloader can reposition it is +/- 30-degree articulating conveyor's arm and reach all areas of the cargo hold, including underneath the hatch corners.
Additionally, port-mobile unloaders use simplified, standard technology, which minimizes maintenance and wear parts costs.
This article is published by
Bruks Siwertell is a market-leading supplier of dry bulk handling and wood processing systems. With thousands of installations worldwide, our machines handle your raw materials from forests, fields, quarries and mines, maintaining critical supply lines for manufacturers, mills, power plants and ports. We design, produce and deliver systems for loading, ...