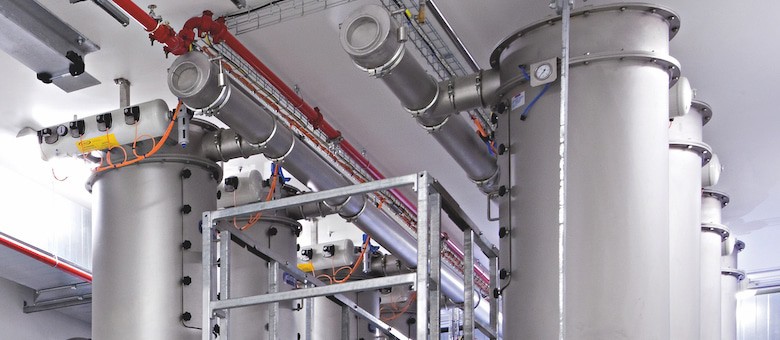 Daxner jet filters are designed as total separators, that is the nozzle filters have an integrated contai­ner for storage the captured dust.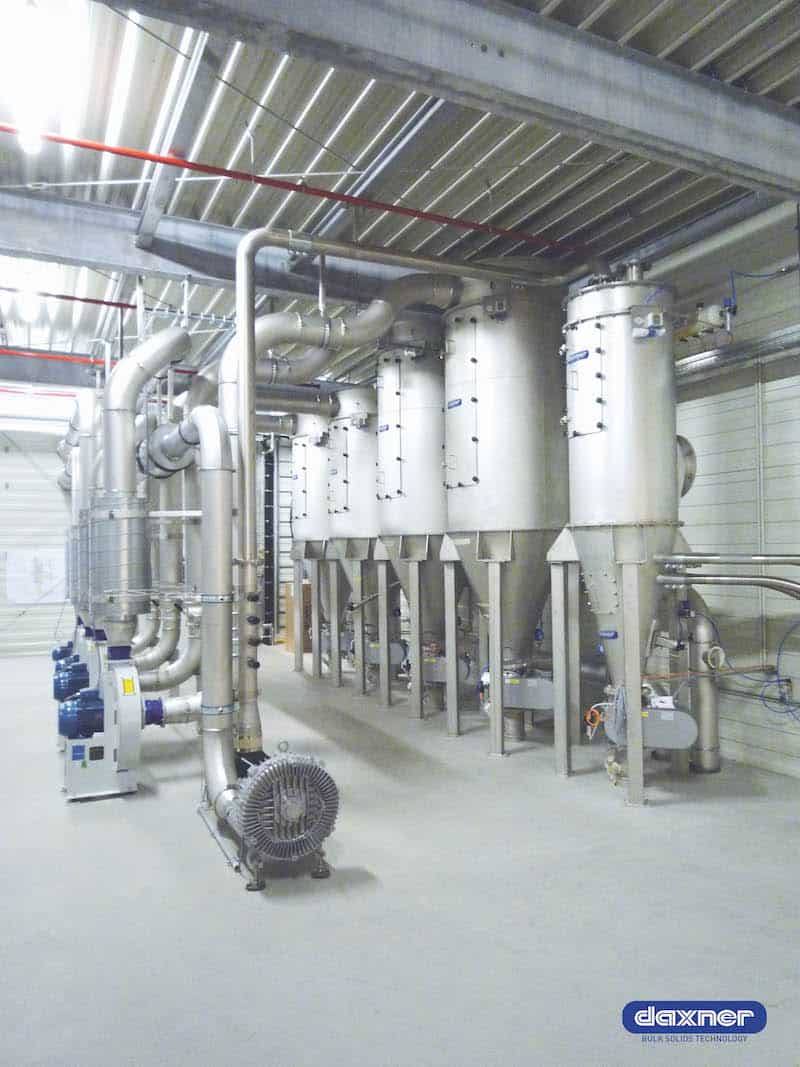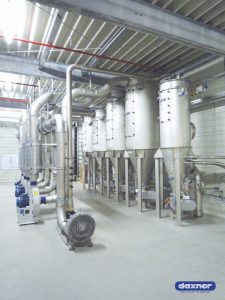 The tank is inte­grated in the raw gas area and has a funnel-shaped design. Depending on the needs, the collected dust can be removed automatically or converted into a transportable container. The floor-mounted appli­ance is usually used for central extraction systems and is placed directly on the ground. The number of filter tubes depends on the filter area needs of the request that is sent to the extraction system.
This cleaning of filter bags or the filter cartridges takes place in predetermined, product-specific in­tervals by means provided by the customer, condi­tioned compressed air automatically.
The choice of filter materials is based on the dusti­ness of the respective deposited bulk material.
Special advantages of the jet filter:
High-performance filter hoses with a large load capacity
Automated air pulses ensure a reliable performance
Round filter housing
High level of exhaust air cleanliness
Low requirements of pressurized-air at high levels of hose cleansing
This article is published by
Daxner GmbH is an Austrian family-owned company with headquarters in Wels/Austria. From its beginnings in 1984, Daxner has developed into a global player in the bulk solids industry. Daxner supports its partners in the food & beverage-, animal feed- and chemical industry. Combined with a strong network of international subsidiaries, such as ...