However, European Directive 1999/92/EC or ATEX 153 states that "workplaces and work equipment must be designed, operated and maintained with due regard for safety". However, the directive does not specify the content of the maintenance work or the interval between it.
Explosions and process fires can have dramatic consequences. They can lead to serious injuries or even loss of life. In addition, they often cause severe economic damage to the company concerned.
The European Directive 1999/92/EC or ATEX 153 obliges the employer to prevent explosions. This standard also defines the minimum requirements for the health protection and safety of employees working in and near explosive atmospheres.
Besides explosion risk assessment, preparation and follow-up of the explosion protection document, and implementation of explosion protection equipment, organizational measures are an important part of explosion prevention. Organizational measures include personnel training, maintenance of work equipment, maintenance of workplaces, etc.
Maintenance of work equipment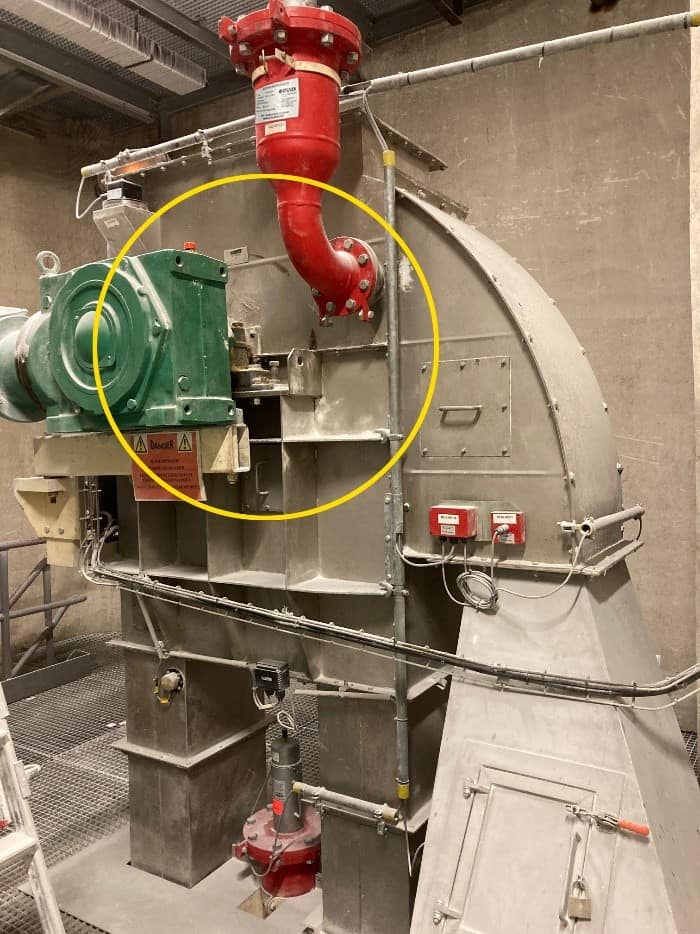 An irregularly or poorly maintained installation causes premature wear of the components.
This not only leads to undesirable downtimes and loss of production but also often gives rise to potential ignition sources. For example, a drive mechanism in an elevator may be running crookedly.
Friction can create hot surfaces that act as an ignition source for the ever-present dust in the elevator.
Photo: approaching elevator
Maintenance of workplaces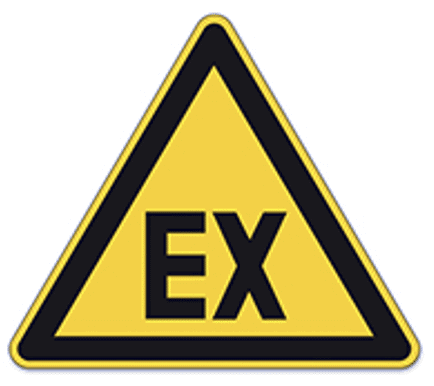 Working in an explosive atmosphere requires special attention to the workplace. The hazardous area must be clearly marked by means of an explosion triangle. In addition, cleaning must be carried out very regularly. This is not usually considered the nicest of jobs but is essential to prevent secondary dust explosions.
A generally accepted rule of thumb states that a 0.5 mm thick layer of dust is sufficient to cause a secondary dust explosion. Even such a thin layer of dust can be whirled up into an ideal explosion hazard due to the pressure wave generated by a primary explosion. The flame front of the primary explosion acts as an ignition source.
Maintenance of explosion protection equipment
Finally, the maintenance of explosion protection equipment should not be overlooked. An explosion is very fast combustion in a closed environment where large overpressure is created very quickly. Explosion protection equipment must therefore be able to close, lock and stop or divert pressures sufficiently fast. Irregular or incorrectly performed maintenance may lead to too slow a functioning of the protection device or, in the worst case, even to insufficient closing. An example. The Ventex valve is a valve that closes autonomously under the impulse of the pressure wave caused by an explosion. The aspherical body is pressed against a seat and locked in this position. Flame front and pressure wave are thus held back and ensure compartmentalization of the installation. If the valve or seat is not properly maintained, the Ventex valve may not close completely and the flame front may pass through.
Maintenance by trained personnel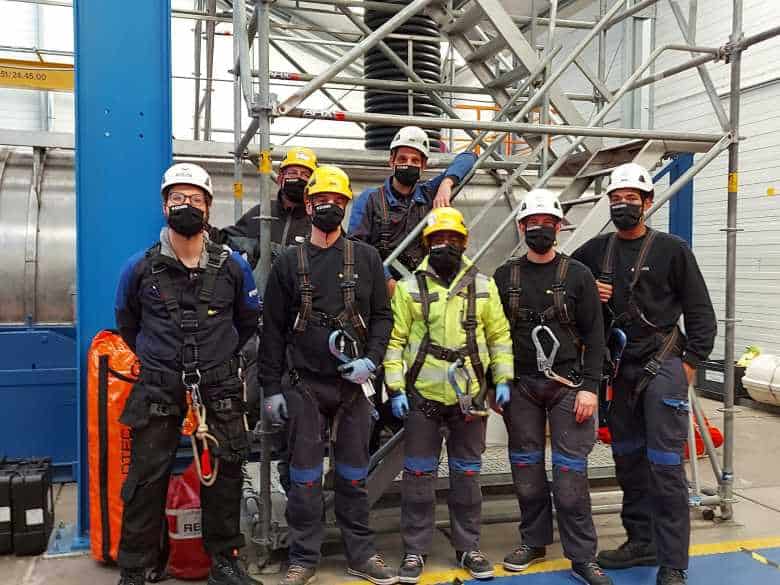 Not only does regular maintenance contribute to increased safety, but maintenance must also be carried out by competent and trained personnel. In addition to knowledge of the plant or explosion protection equipment to be maintained, the right tools must be used to carry out maintenance in a hazardous environment.
Photo: StuvEx personnel
Conclusion
European Directive 1999/92/EC creates a clear general legal framework for the maintenance of plants, workplaces and work equipment. Regular and correct maintenance according to the instructions and the use of competent and trained personnel ensure safe and properly functioning installations.

Information in this document is the intellectual property of StuvEx international NV. All rights reserved.