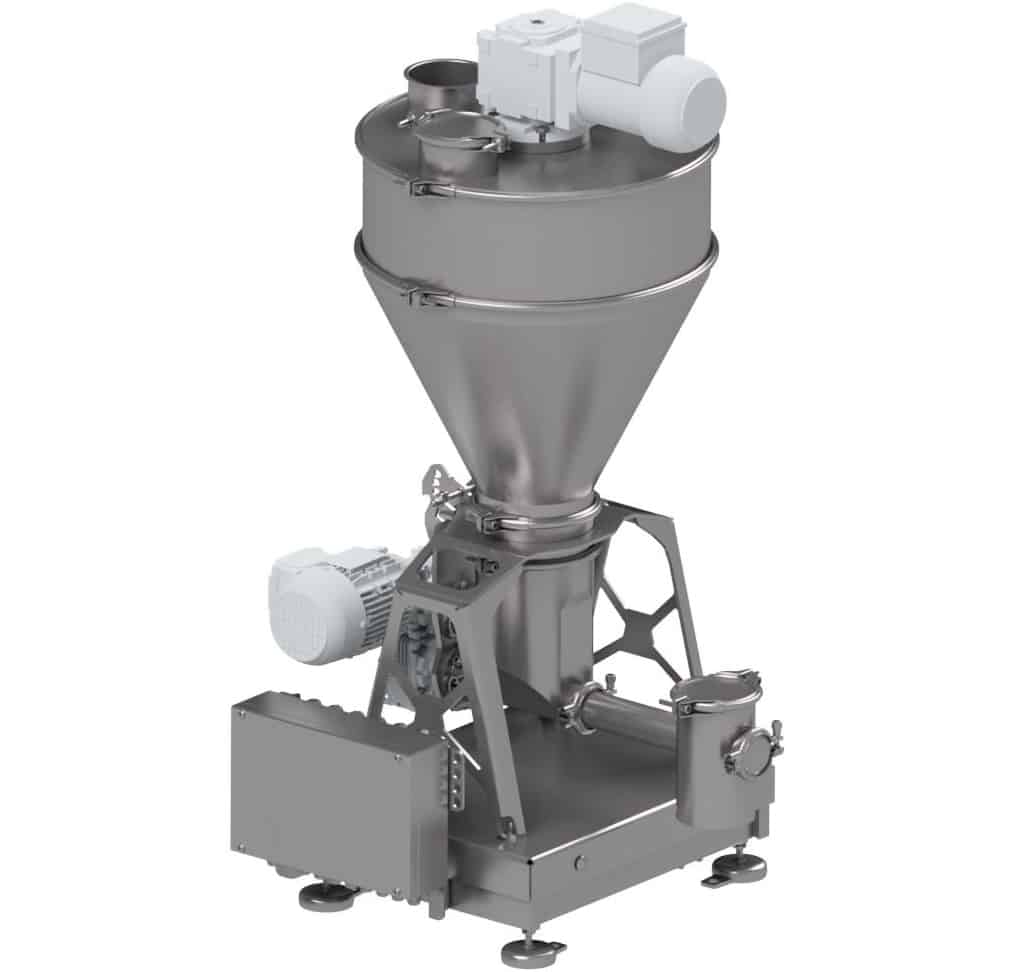 Lithium-ion battery feeders from process equipment manufacturer Gericke, USA, Somerset, NJ, accurately feed cathode materials into rotary kilns for calcination.
Featuring the Feedos and GDU volumetric feeders and DIW loss-in-weight hybrid feeders, the Gericke battery feeders automatically meter and/or direct dose lithium nickel manganese cobalt oxide (NMC), conductive carbon black, graphite, silicone, carboxymethyl cellulose (CMC), and other cathode materials in exacting amounts to promote effective raw material synthesis for the production of rechargeable batteries.
Proven in operation in multiple lithium-ion battery production lines worldwide, the feeders offer a range of proprietary flange connections and advanced shaft and lip sealing designs to promote tight containment and smooth material transfer. The potential for worker exposure to toxic materials and for material contamination due to exposure to the plant environment are virtually eliminated.
The battery feeders are specified and custom-engineered for each production process and installed by the company's engineering team. Feeder testing is offered in the company's Somerset, New Jersey, test laboratory.
This article is published by
Gericke Feeding, Mixing, Conveying, Size Control Technology. High-class workmanship for a world of industry. Gericke supplies conveying, sifting, high-precision feeding, and mixing solutions that handle a broad range of ingredients such as pellets, powders, floodable powders and fibreglass for food, chemical, industrial, and pharmaceutical industries.
Gericke process ...