The Encoder-Flex 1024 has many applications and is very well suited to monitor the position of rack and pinion gates, angular position of distributors, as well as shaft speed for rotating machines such as bucket elevators and conveyors. The new, ATEX-approved Encoder-Flex 1024 has numerous industrial applications in one design.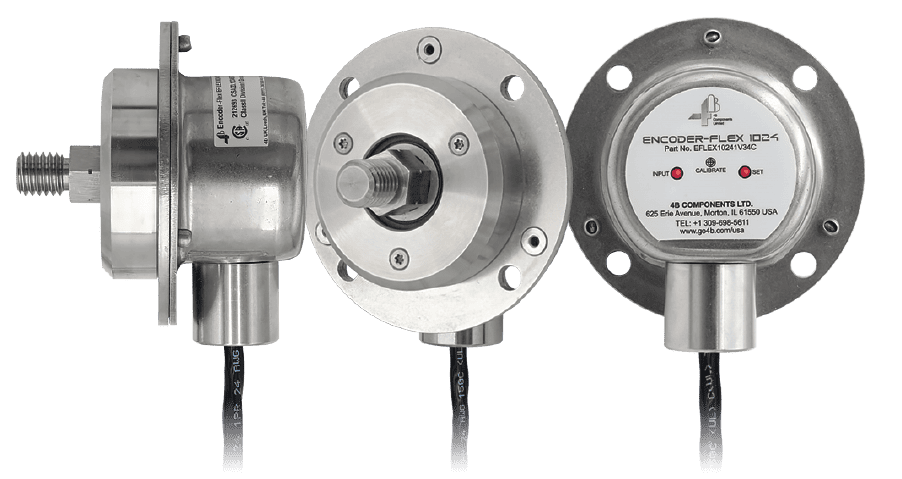 With a compact, stainless-steel design, the Encoder-Flex 1024 provides the robustness for harsh industrial environments. The fully sealed body has an innovative local calibration facility that does not require opening the unit; simply apply an external magnet briefly to calibrate. Providing even more flexibility, resolution can be programmed for 1 to 1024 pulses per rotation.
In addition, the Encoder-Flex 1024 provides 4-20 mA, quadrature-pulsed and Modbus RTU outputs in one single model, giving the user the versatility and flexibility to connect many different controllers and displays.
"We have already identified numerous applications for the Encoder-Flex 1024 in our core markets. One example is to monitor slide gate position; this gives complete visibility to the plant process control system for maximum efficiency and early warning of any issues," says Sam Payne, 4B Group CTO for Electronics. "One of the key benefits of the Encoder-Flex 1024 is the configurability for multiple applications. End users and OEM's do not have to worry about configuring their encoder / tachometer requirements at the order stage; one part number suits all applications".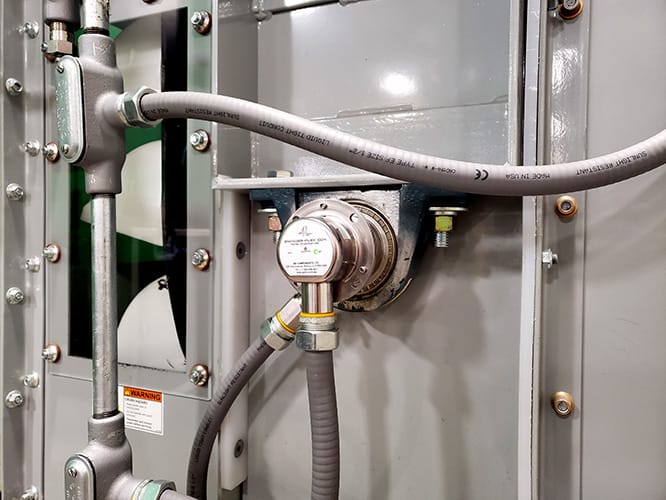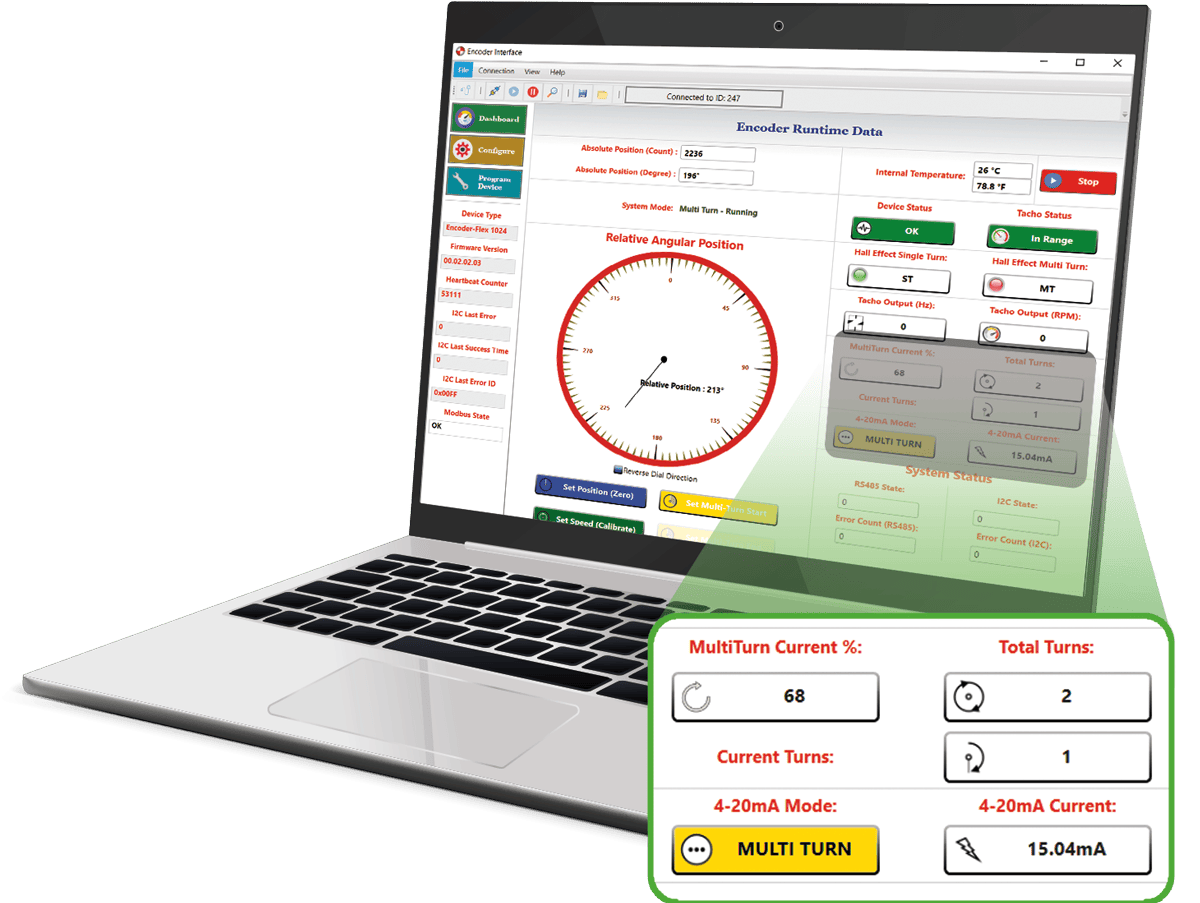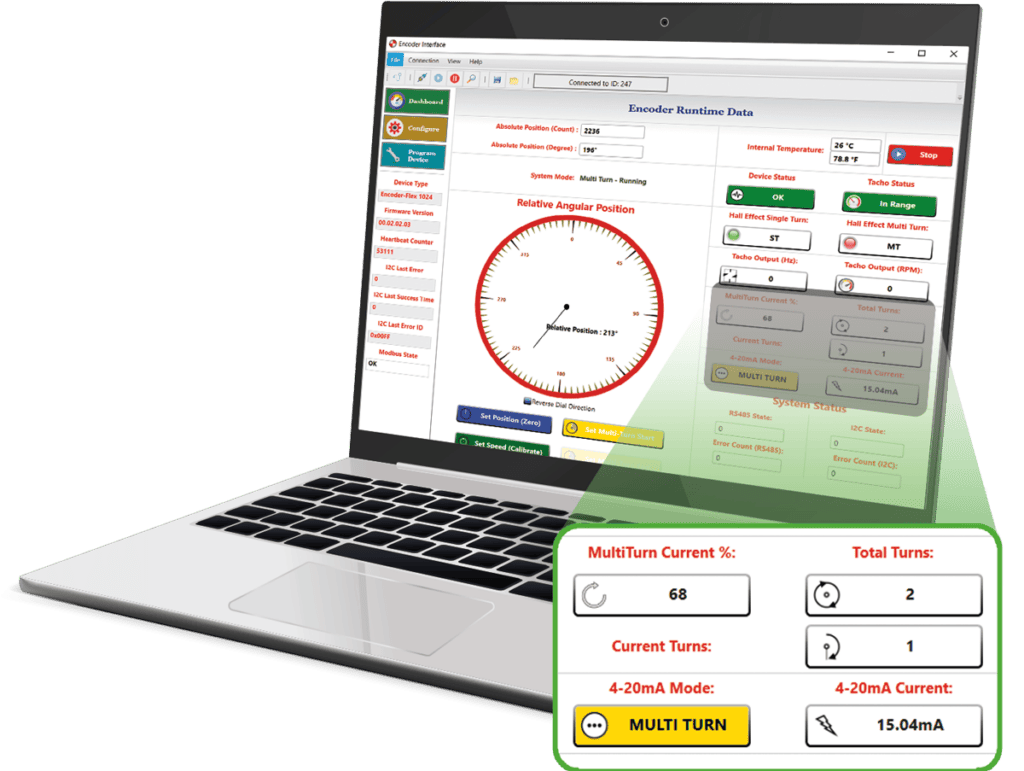 According to Sam Payne, "The Encoder-Flex 1024 is a robust yet compact unit that takes up very little space. Unlike string potentiometer gate monitors that are mechanical devices prone to failure and require maintenance, the Encoder-Flex 1024 is easy to install and calibrate. It features outputs of 4-20 mA, Quadrature Pulse (speed/relative rotation), and RS485 Modbus RTU to meet customer needs."
"This product is simple to install and operate and features elegant calibration," explains Payne. "Compared to competitive products, it's less bulky and more robust with fewer limitations. The resolution can even be set in the field from 1 to 1024 pulses per revolution to suit virtually any application."