The company works with the most important agro-industrial players and with 40 years of experience on its shoulders, it acquired a deep technical knowledge in the processing of all types of cereal without mechanical adjustments. Im.ag.in Solutions realized, in fact, a software that can make dryers smart and that is able to automatically change and adapt itself to the internal and external temperatures of the system, thanks to the help of CAMLogic.
In fact, CAMLogic level indicators are installed in two specific points of the dryer. At the lowest point, allowing the operator to understand when the material is still available, and at the highest point, to understand when the drying tower reaches its maximum capacity.
What confirms that the collaboration between Bonfanti and CAMLogic has lasted for decades is the extreme adaptability of the control instruments to multiple environments and their temperatures. The level indicators must be able to operate in very different climates: they go from -35°C in Kazakhstan up to +40 recorded in Egypt.
Moreover, the drying of cereals is an activity linked with seasonality and involves periods of inactivity. CAMLogic needed to develop customization for a control system that meets the specific needs of agriculture.
"The customization of the level indicators has been fundamental for our systems as much as their resistance to extreme temperatures. Some dryers do not work year-round and there must be no issues when they come back on after months." Bonfanti
What Bonfanti Group needed for Im.ag.in Solutions was a solution that included a control system of cereals in a dryer that was:
resistant to extreme temperatures;
functioning even after periods of inactivity.
In addition to these two needs, there is a third, typical of agriculture, especially in the processing of powders or cereals: the correct shielding from humidity.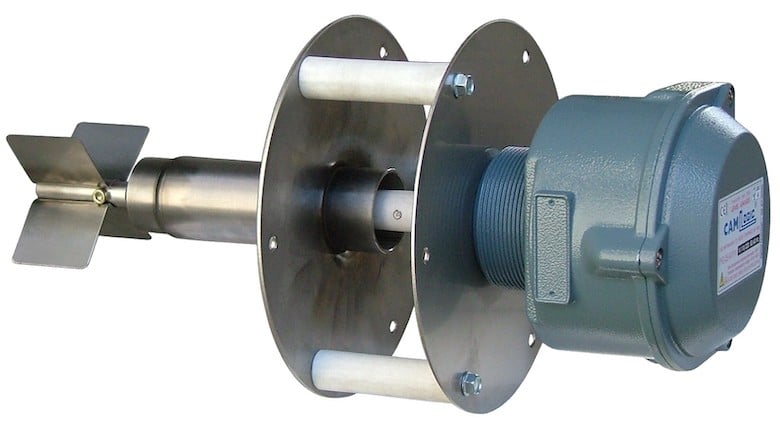 CAMLogic has customized a product from the line for solid materials with a different flanged connection to prevent moisture from reaching the dryer. The PFG05ATFV model is a rotary level indicator for temperatures up to 200°C with a double flange that allows for the discharge of condensation caused by the thermal difference between the inside and outside of a silo. This variant also allows reliable operation even in extreme climates.
Im.ag.in Solutions system, therefore, is able to control temperature without affecting the state of the material and turn off the load to the dryer before reaching a dangerous situation. For a company with global reach, repairs would be very expensive.
Moreover, CAMLogic assistance is a guarantee because in the event of a malfunction it offers Im.ag.in Solutions, just the spare parts and not the entire product, saving on shipping and installation costs.
A world leader relies on trustworthy suppliers, so Im.ag.in Solutions has created an empire of dryers thanks to the use of CAMLogic technologies. The level indicator used belongs to a very versatile line, intended for multiple uses.